Live Dash Out Sunday is an initiative in which you can show that special food, that special moment that you usually take advantage of by sharing on Sundays, days that you can generally count on a little more free time to do something different, both in terms of food and sharing.
In this case, as we are used to in my country, Venezuela, to make a soup that gives us a good portion of energy. Usually it was done with family, with groups of friends, but being in another country things change, however, one can make certain things happen.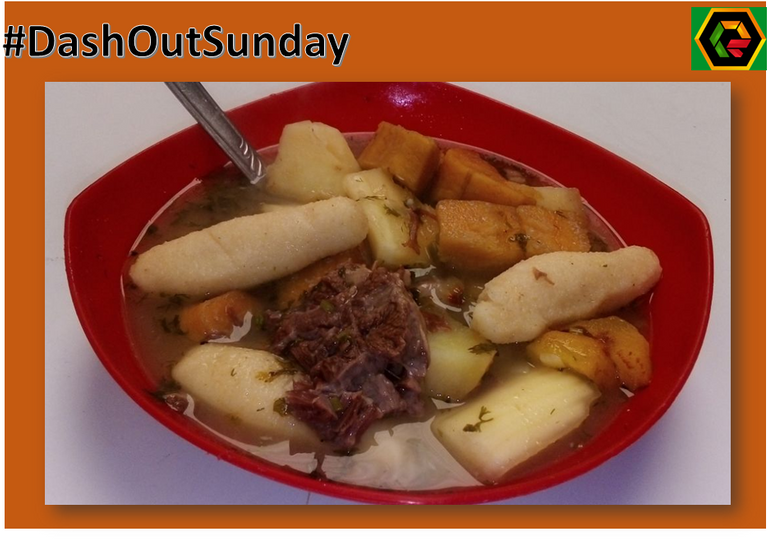 Image of my autorship
For the preparation, obviously the first thing is to buy what will be used. In this case some vegetables, green plantains, yuka, ocumo, potato. Peeling and cutting them is part of the process.

Image of my autorship
Another important part is seasoning and spicing well so that it tastes good, this is really the distinctive touch. I usually use cilantro and onion for seasoning, but I also add cumin, marinade, and garlic, but the predominant flavor is cilantro.
I cook the meat separately, to soften it in a pressure cooker, but the water in which I cook the meat I also use it to prepare the soup, there is the concentrated flavor.

Image of my autorship
The next process is to place all the ingredients (vegetables, meat, dressings) in a large pot with plenty of water, and cook them until the vegetables become soft and the flavor becomes uniform and concentrated.
At this point salt is added to taste. I add something that in my country we call "Bollitos", which is prepared with precooked white corn flour dough, that gives it the Venezuelan touch .

Image of my autorship
Once it is ready, it is served and enjoyed... do you want to?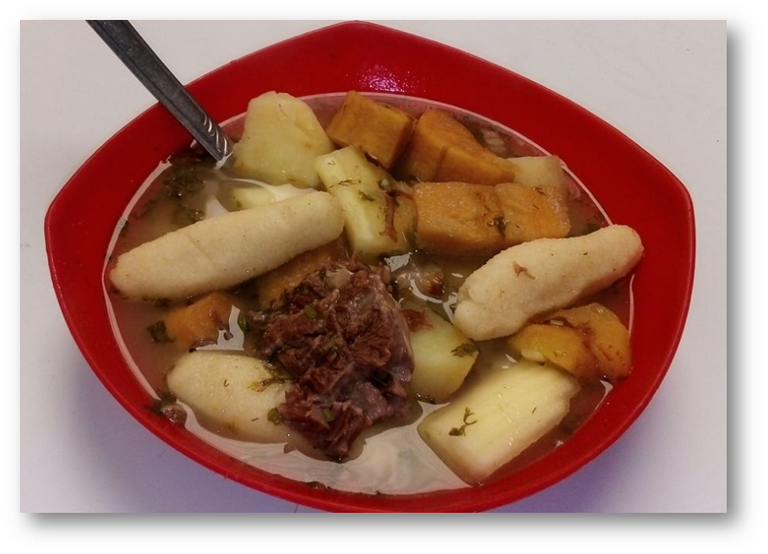 Image of my autorship
And to finish, imagine that this soup is being prepared in wood, in the patio of a friend's house, and with a group of friends who accompany it with their music to make the sharing more enjoyable...
They could be friends like the following, who enjoy themselves:




Hermanos del Ghetto - Reggae Natural (Acústico)
With these brothers it would be impossible not to have a good time...



Brushy One String | Chicken in The Corn (Official Video)
10% of the profit of this publication is to support @reggaejahm


I authorize the use of this banner to everyone who wants to do it.

---
Posted via ReggaeJahm | Reggae Culture Rewarded