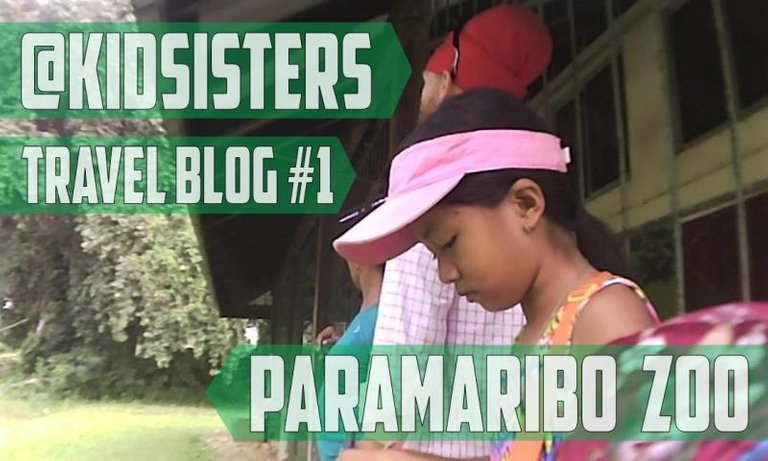 @KidSisters here with their first #travel post. Sakana and Srey-Yuu have been very bored lately, and our landlord offered us a free trip to the local zoo here in Paramaribo, Suriname. Sakana and Srey-Yuu went knowing to take pictures with their own camera for a #blog post. Unfortunately only a few are usable, so I've given them a few photography tips for the future. It's hard to believe this is still considered the Caribbean when the local wildlife are anacondas, piranhas and capybaras. But that is Suriname, where the Caribbean ends and South America begins.

| | |
| --- | --- |
| Sakana | Sakada |
| aka Monkey B 🐵 | aka Srey-Yuu |

DISCLAIMER
     The @KidSisters are non-native English speakers, but their Steem blog is an English-learning adventure, not just for computer skills development. We've agreed I will transcribe Sakana's words and only provide Srey-Yuu with spelling corrections, but no grammar corrections. This displays their personalities better than if I had edited everything into proper English.

| Location 🗺️ | Paramaribo Zoological Park, Suriname 🐊🦜🐒 |
| --- | --- |
| Website 🔗 | Paramaribo Zoo - Facebook |
| Entrance Free | Adults 20 SRD ($2.68) / Children 10 SRD ($1.34) |
| Weather | Rainy 🌧️ |
| Camera | Amkov CDEW Kids Friendly 1080P with WiFi |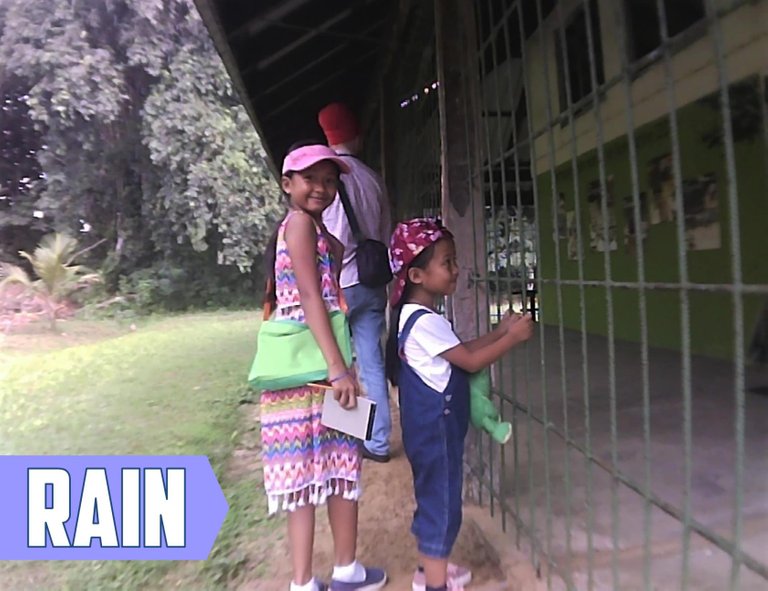 You can't always be prepared for everything......umbrella left at home during the rainy season🌦️          photo by : @Sreypov
Q Why were we standing outside the building in this photo?
     A "Because is raining outside the building.".....Srey-Yuu
Q How long did we wait for the rain to stop, and do you remember what the first animal you saw?
     A "Is seven or ten minutes and a first animal I saw is a small monkey.".....Srey-Yuu
Q What animal did you want to see the most at the zoo, and did you see it?
     A "I want to see the most is lion at the zoo. But I don't see it at the zoo, because it dead it's too old. ".....Srey-Yuu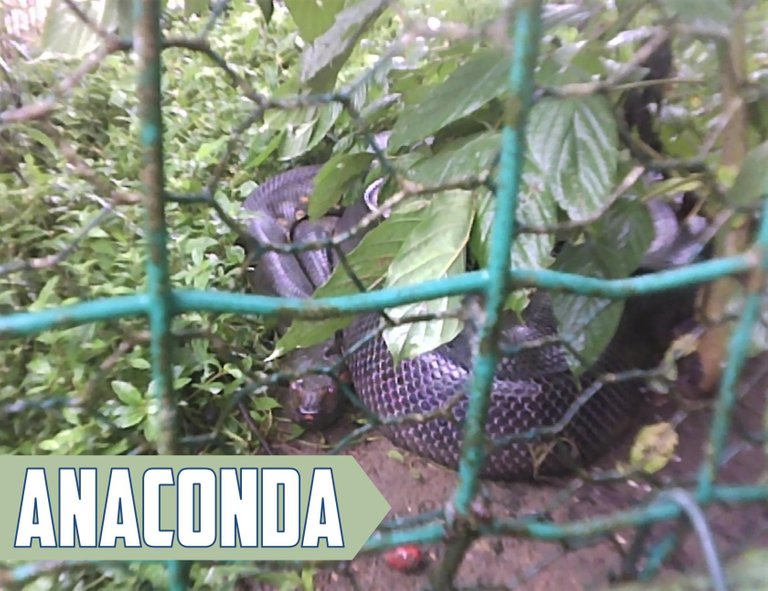 It took 10 minutes for Sakana to get the courage to go near the fence and take this picture 😨          photo by : @KidSisters
Q What do you think about anacondas?
     A "The zoo have the anaconda and is have a lot the animal.".....Sakana
Q How did you feel when looked at the anaconda?
     A "Anaconda is make me feeling so happy. In zoo is have a lot the animal. I love animal.".....Sakana
Q What if the anaconda went to Cambodia?
     A "People kill it when is in their Cambodia, and then when people cut it already cut it a lot..............and when the snake more come from Suriname, and then they cut it again. That is all done.".....Sakana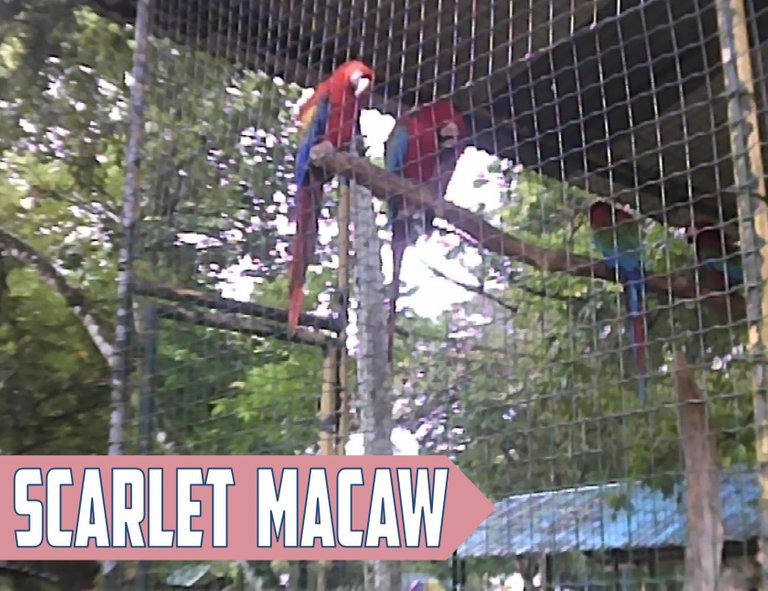 Monkey B has seen the movie "Rio," so she was super excited to see           photo by : @KidSisters
Q Did you like the scarlet macaws? Why/why not?
     A "Yes, cause it's have something can get out because we can get out it because people take it to eat.".....Sakana
Q Do you think it would be a good idea to keep a scarlet macaw in our home?
     A "No, because they are going to eat my hand up because they are hungry, and people don't take their food.".....Sakana
Q Why are there no scarlet macaws in Cambodia?
     A "Because they don't have, all done.".....Sakana




🙏 THANKS FOR READING 🙏
What do think of this post?
Please tell the @KidSisters in the comments below.
If you like their post, please UPVOTE and RESTEEM.