Experiences of Negril
From personal experience, I can tell you there are plenty of options when it comes to traveling the Caribbean and Negril is no exception. In this post, I bring you experiences from my times to Negril, sharing some memorable things with you through words and pictures. The list of activities I am about to share cannot be classified from 'least to greatest' since everything Negril is irie. In no particular order, here are the
Top 10 Things To Do While in Negril:
YaMon Catamaran (YC) Expedition
Enjoy an all you can eat and drink catamaran tour where you will venture from the 7-mile Beach to the world famous Ricks cafe. Along the way you will enjoy swimming in the Caribbean Sea, snorkeling, cave exploration and cliff jumping while at Ricks. A great way to meet other people and enjoy some laughs, drinks and free cocktails all while sailing the beautiful Caribbean blue.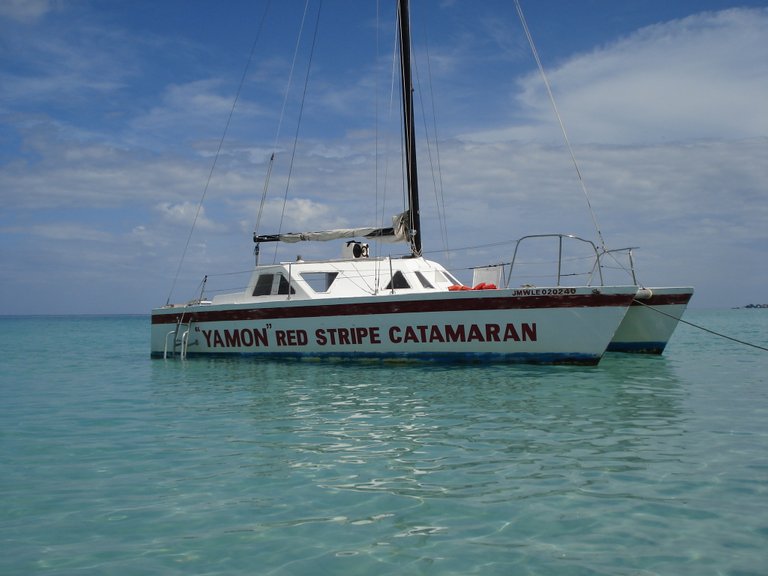 The YaMon Anchored on Shore!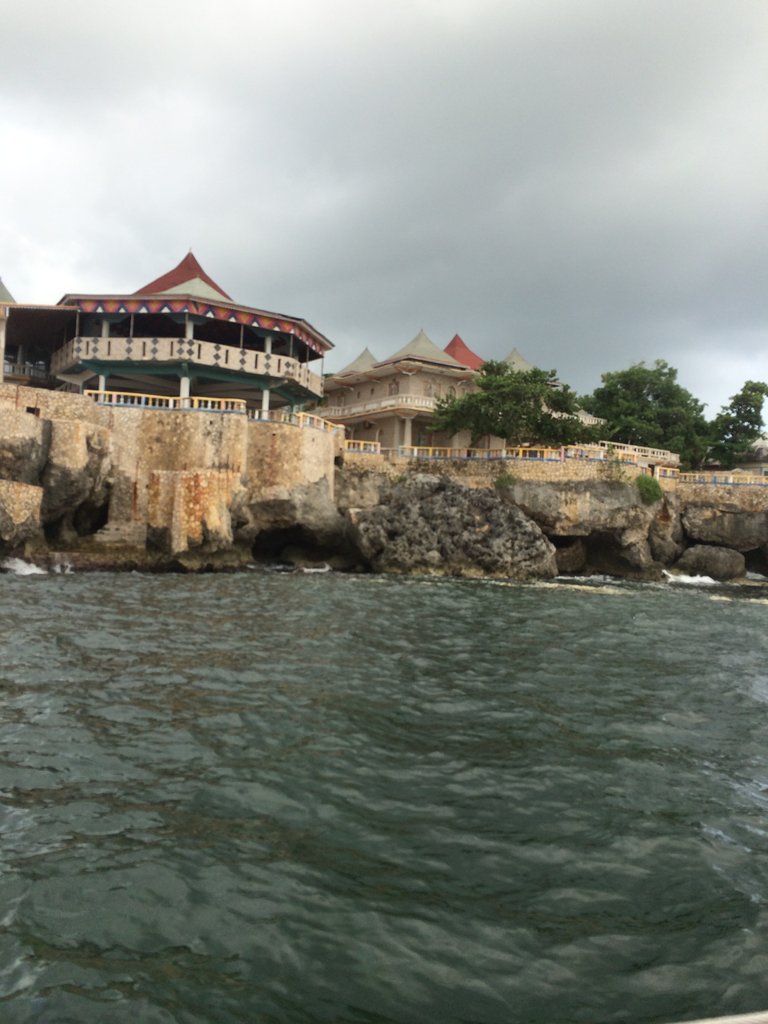 The Cliffs from the Catamaran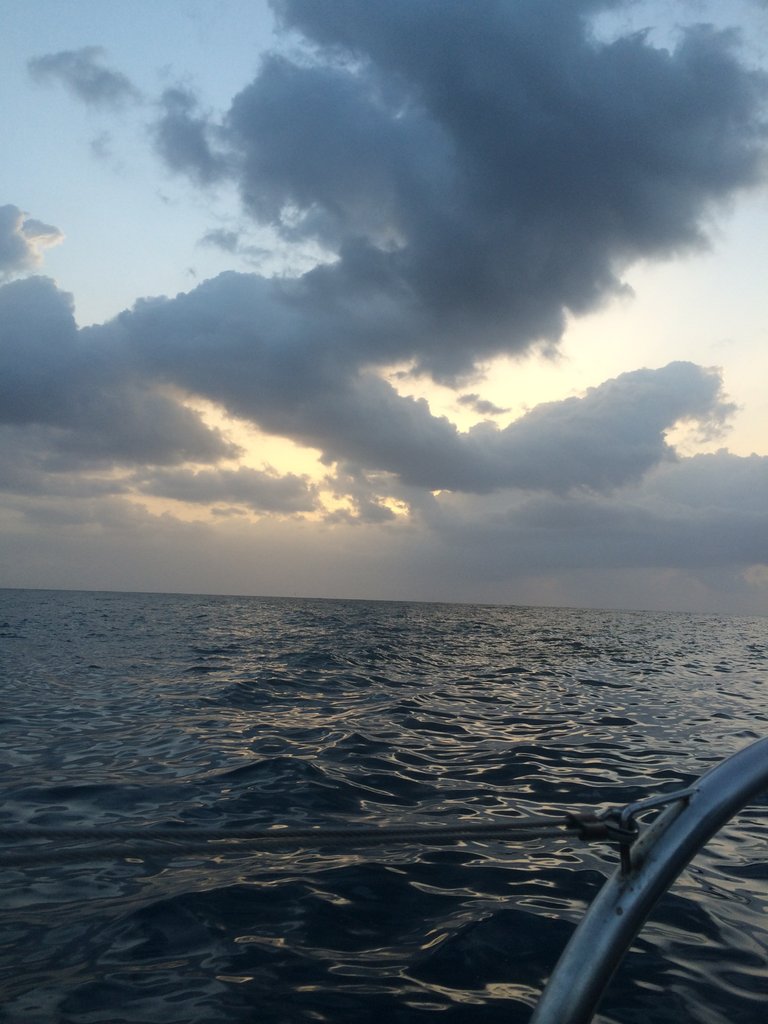 Enjoying the Sea Breeze and Beautiful Scenery aboard the YC
Glass Bottom Boat Tour
Head out on one of these irie glass bottom boats with a friendly crew to explore the beautiful coral reefs in Negril, Jamaica. Don't forget to bargain yourself a deal if you're "no tourist!" Oh! And don't get stung by a jellyfish like me!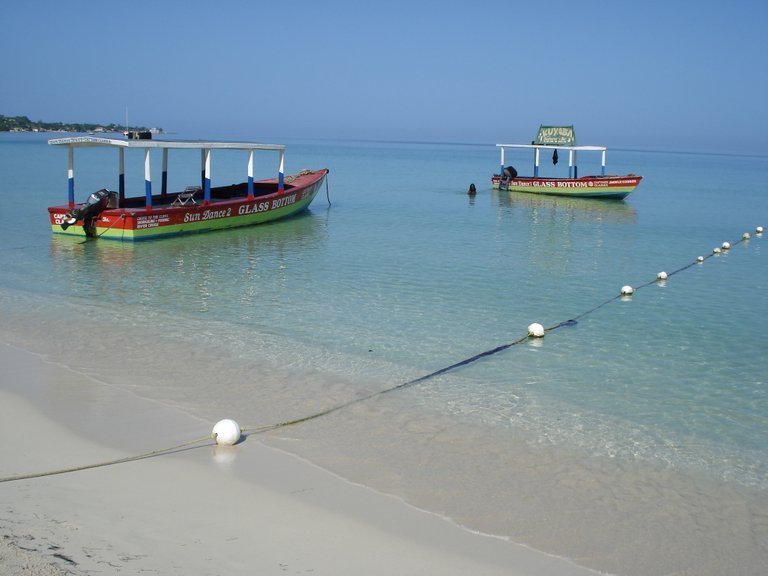 Crew members not seen as they were working the beach for clients!
Visit the Bourbon Beach for a Live Reggae Concert
Enjoy live reggae music venues along the 7-mile beach. There are plenty of places to enjoy free reggae music, but The Bourbon Beach offers the best of the best! Pay a small cover charge to see some top quality artists perform live under the stars!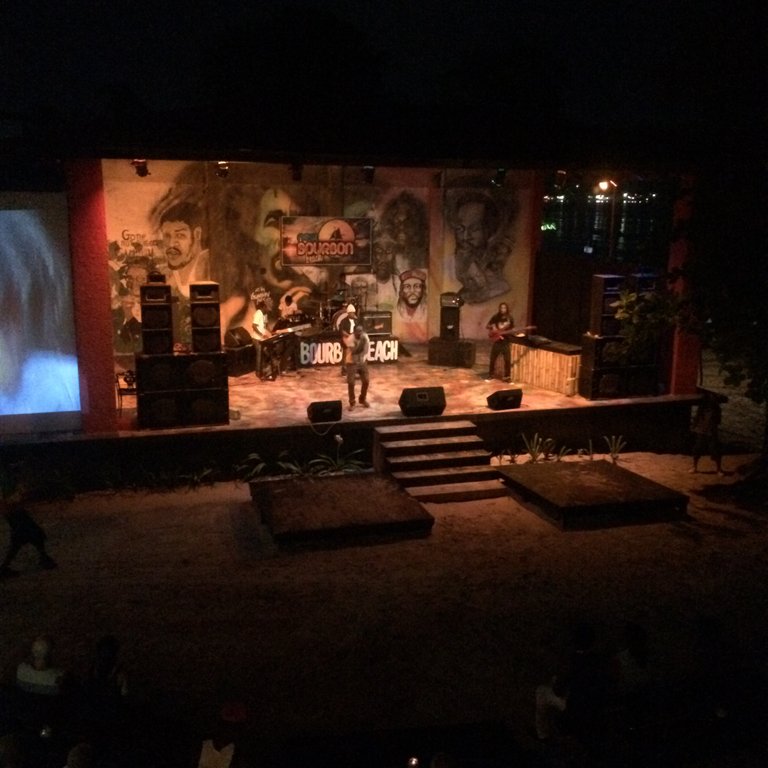 Bourbon Beach Stage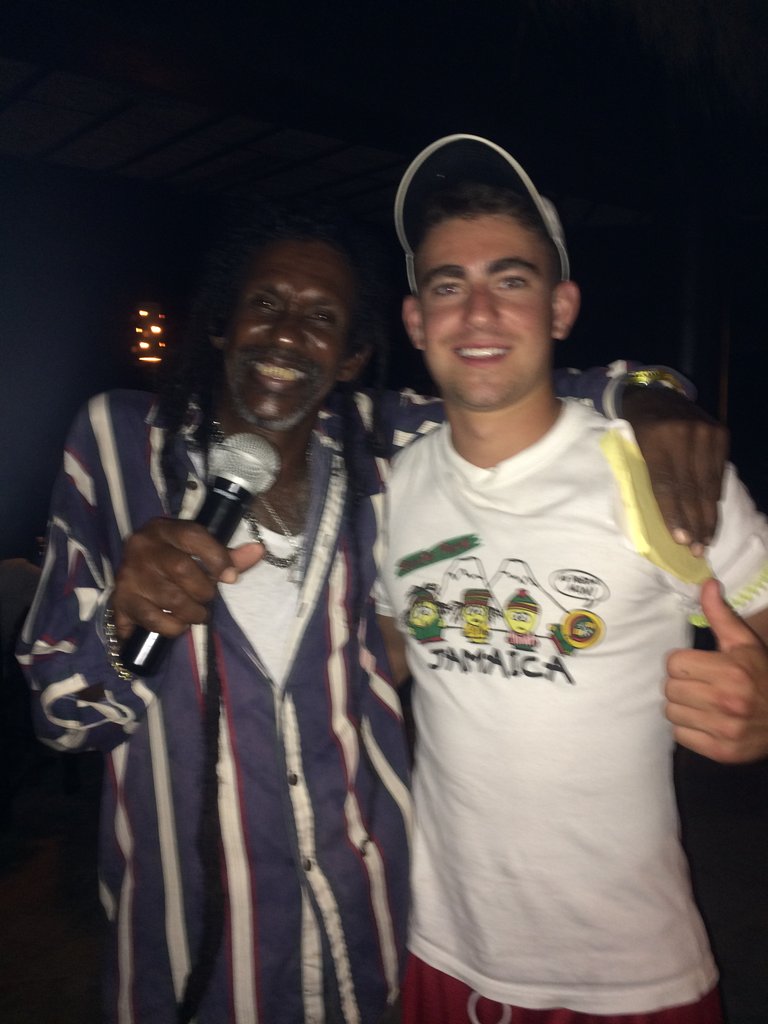 Blurry pic, but me with a Live Reggae Performer, August 2014
Venture to the Cliffs (or the 7-Mile Beach if you are on the Cliffs)
An alternative option if you're staying on the beach. Venture to the cliffs by route taxi or better yet - rent a vehicle and explore the cliffs up the West End Road toward Ricks Cafe. There are no limitations as to what one can do when venturing to the cliffs in beautiful Negril, Jamaica!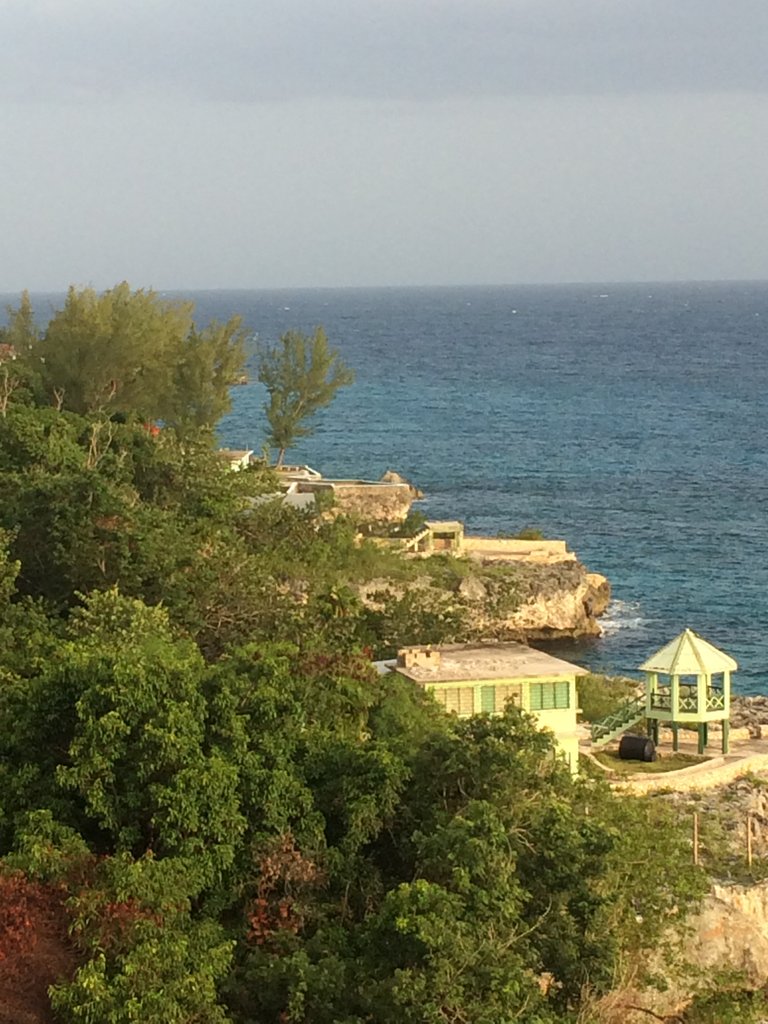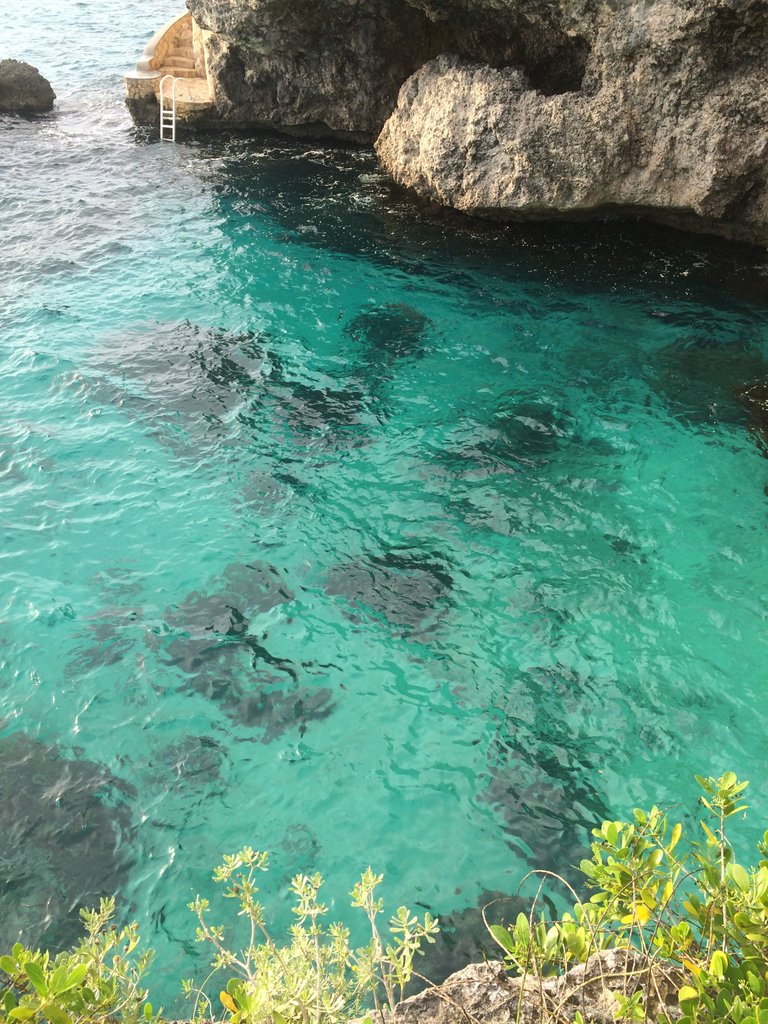 Turquoise Blue Water - simply WOW
Eat at Select Restaurants Offering Local Cuisine
There are plenty of local cuisine options to choose from along both the road and beach side. The most notable in my opinion being Coletta's, Alfreds on the Beach, and Three Dives (on the cliffs). You also have to stop the patty man who walks the length of the 7-mile beach and back everyday selling his world famous, freshly homemade beef and veggie patties!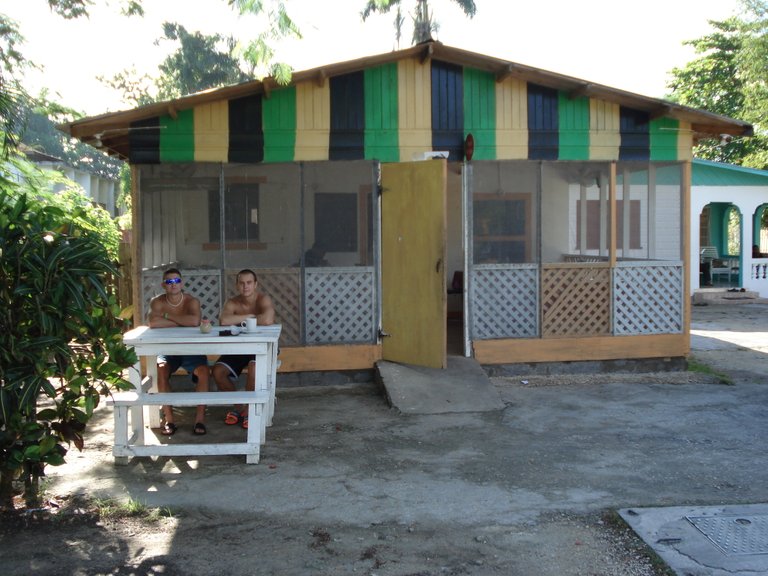 Coletta's - the best local cuisine in all of Negril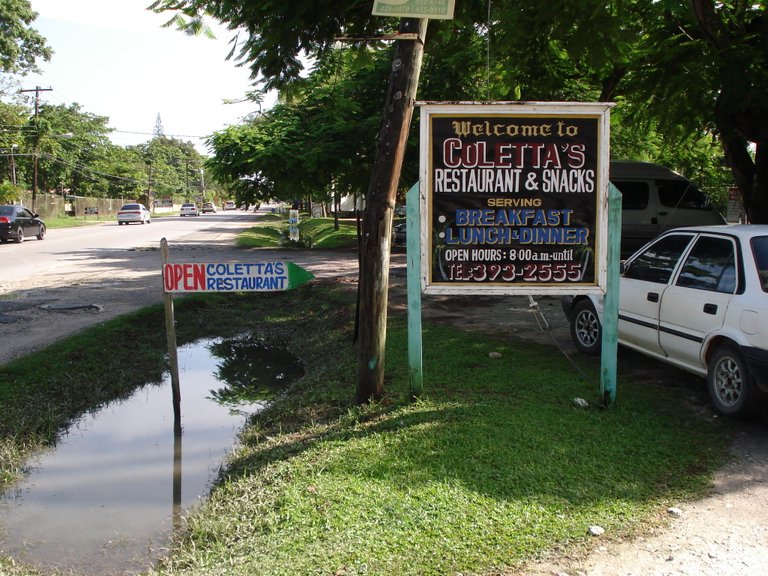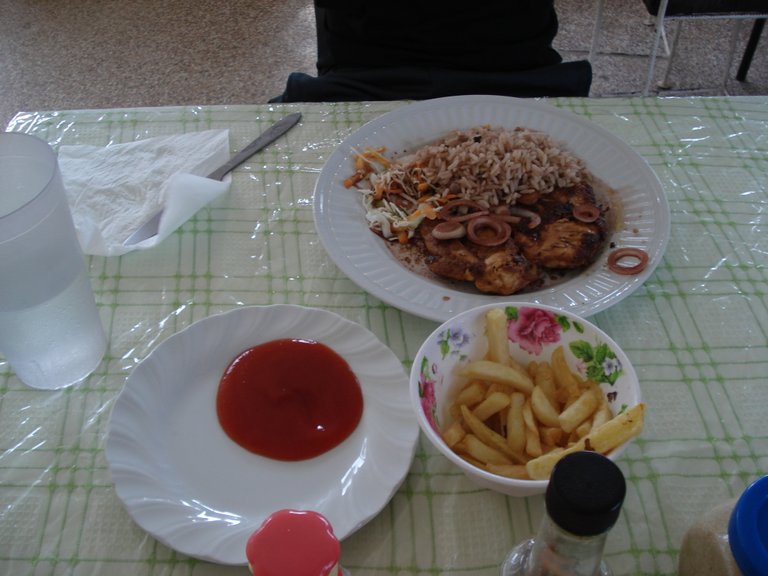 Blackened chicken with sauteed onion, rice and side of hot fries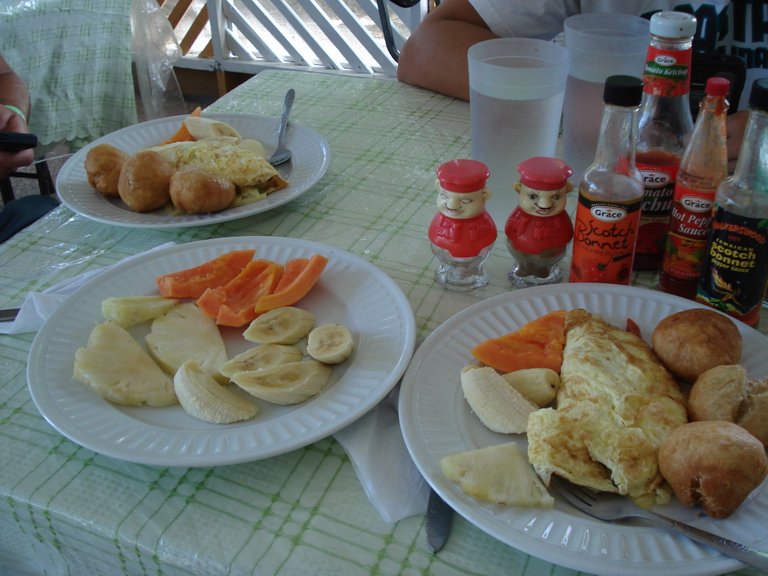 Vibe the Beach
Mingle the beach, check out the cool shops, meet the people, it's all part of the experience. Don't be a bum and just sit at your resort! Go explore!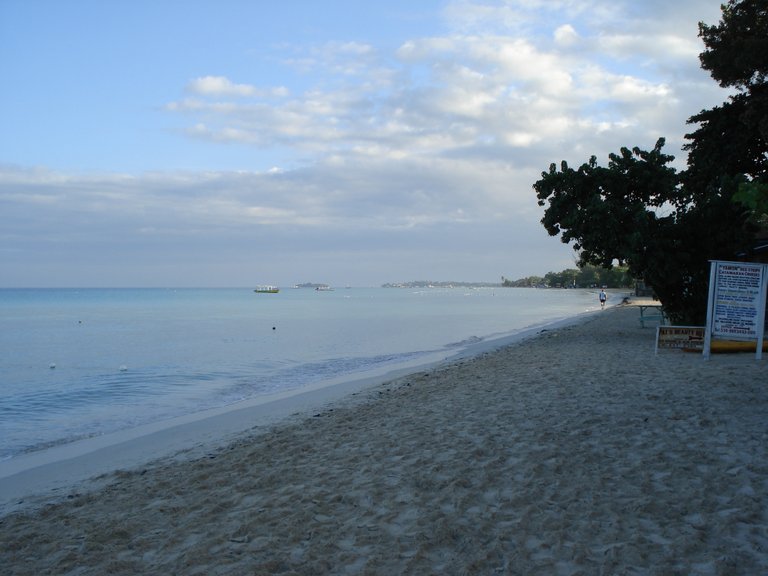 Early a.m. 7-Mile All to Myself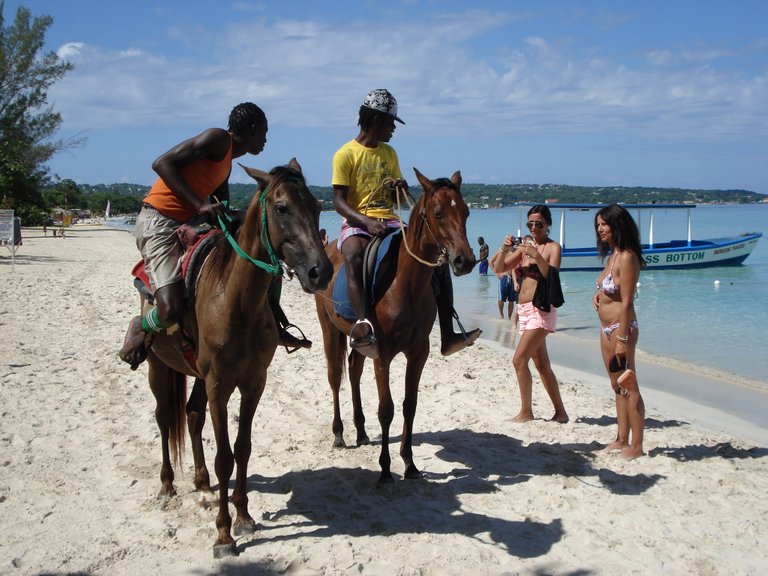 Go to Ricks Cafe
Visit the world famous Ricks Cafe. Here you can enjoy good food and beverage options (a bit pricey), live reggae music, cliff jumping, and a sunset you will not want to miss!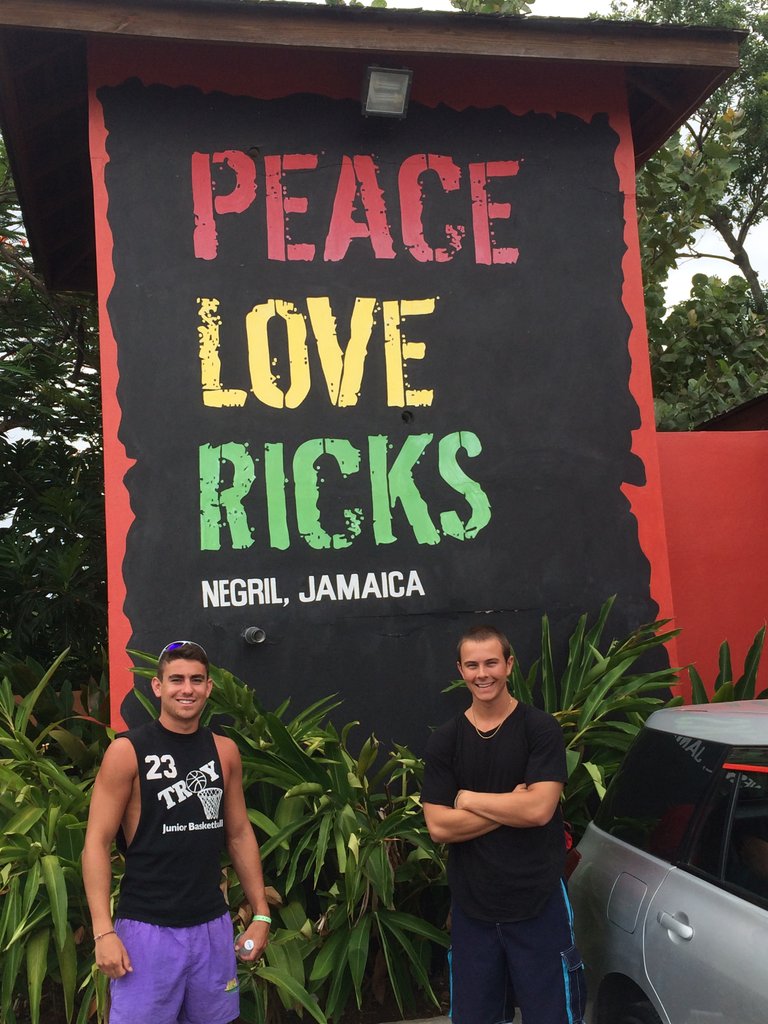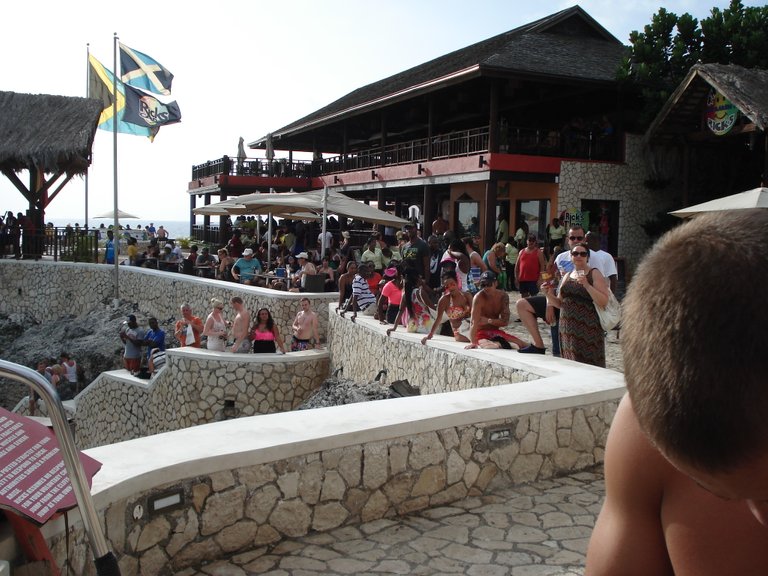 Who's melon is this!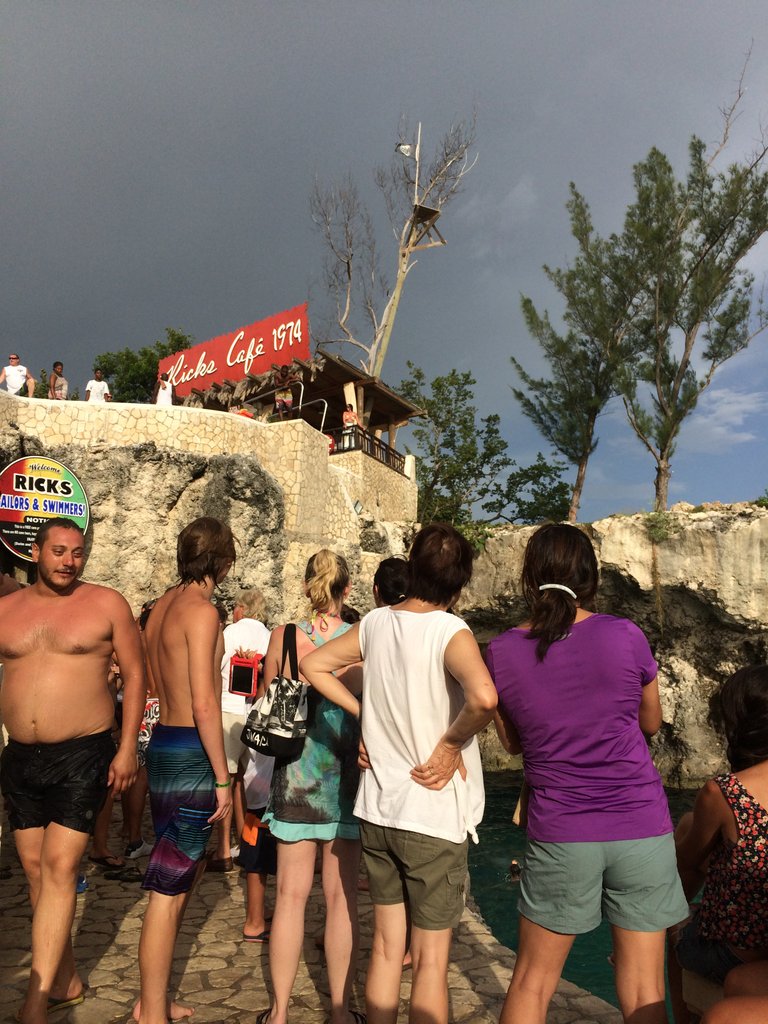 Visit the Negril Lighthouse
One of the historical monuments in Negril is the Negril Lighthouse. Built in the early 1800s, this landmark is a must see as you can venture to the top for a small charge to get a bird's eye view of the cliffs of Negril.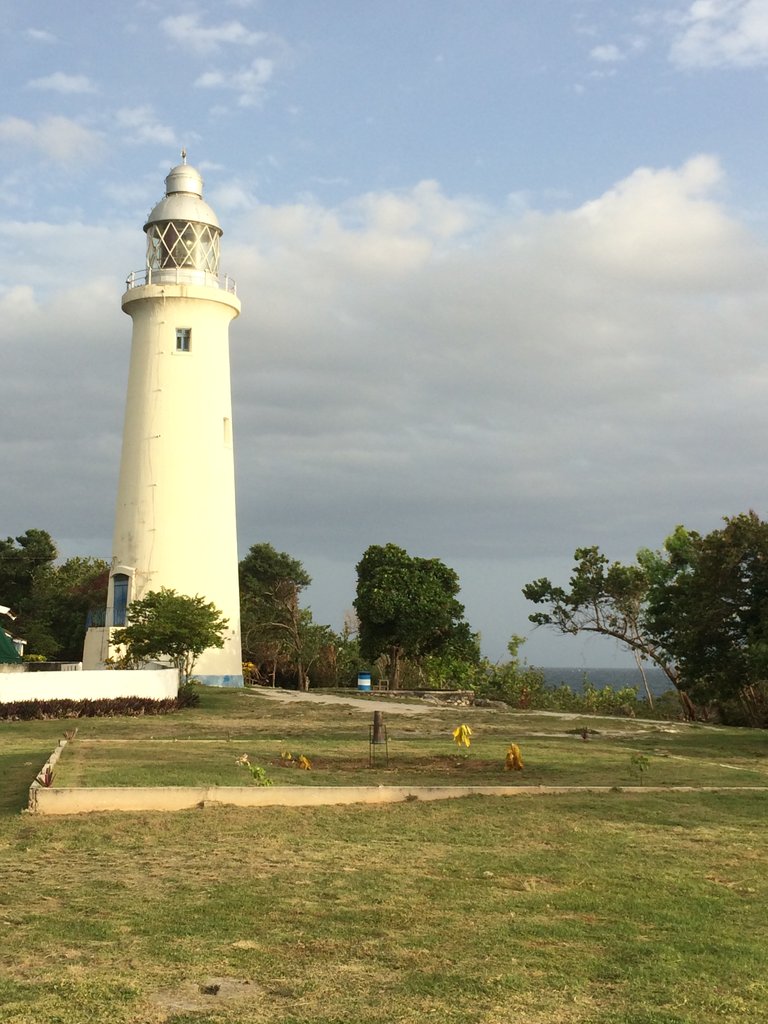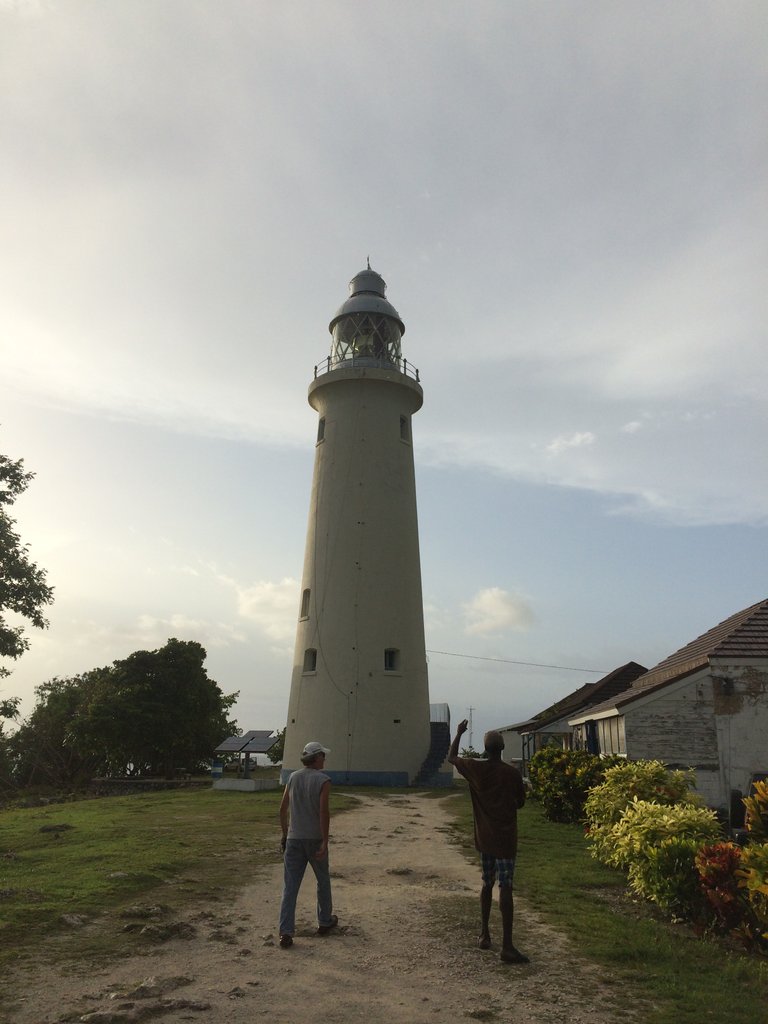 Oh shit! Cover's blown - that's s-irie!
Day Trip to Booby Cay Island
Although I have never been and cannot provide personal photos from my experiences to Booby Cay, a day trip to this quaint private island is always a stellar option. Enjoy snorkeling, swimming, hanging out and enjoying the view and amazing weather!
Smoke some Herbal Remedies and Sip Some Red Stripes with the Locals
Take part in the Rastafarian movement and medicate with the locals if you so wish. I was not able to partake, but I did however enjoy several Red Stripes with my Jamaican friends on numerous occasions!

I wasn't able to partake, I was in the ROTC at the time!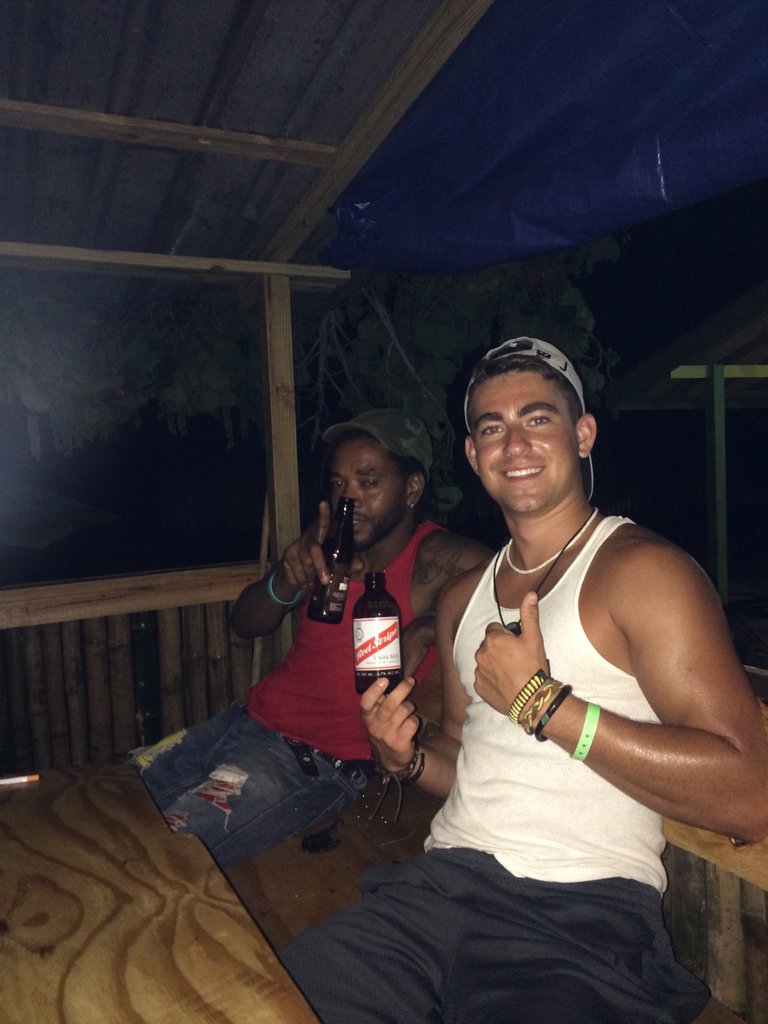 Sipping Red Stripes at SKA with Mitchiganz
Well, that's all for now. Let me know if you enjoyed this post in the comments below and I will be sure to bring more original content from my times to Negril on ReggaeSteem!
Respect,
C.S.
---
Posted via ReggaeSteem | Reggae Culture Rewarded