If you're visiting Negril and you want a great place to stay away from the hustle and bustle of the main strip, SeaStar Inn is your most comfortable choice. We didn't spend the night but we enjoyed our evening there so much that we returned again a few days later. The food was great, the staff was welcoming yet professional and the grounds were well maintained. The best thing of all about SeaStar Inn is that it feels like home.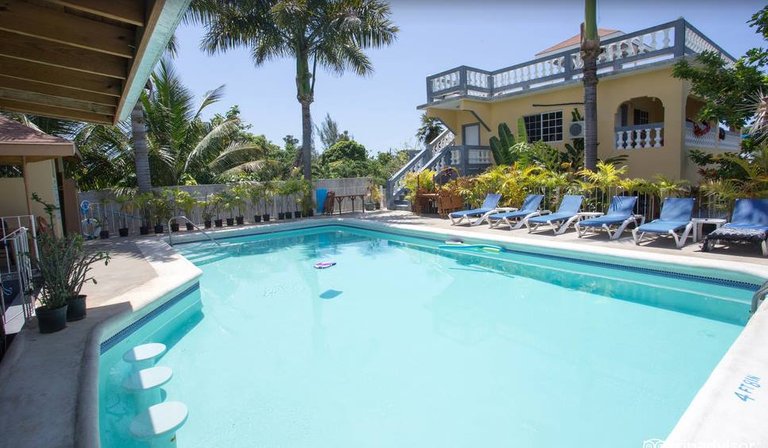 source
The owner, Chris is from the heart of Canada which may have had to do something with the comfortable feeling the place gives off. His partner, Francine, grows plants and keeps the place in tip-top shape. It's the perfect fusion of Jamaica and home that one may be looking for while on an extended vacation. Some ex-pats and locals refer to it as the Canadian Embassy in Negril.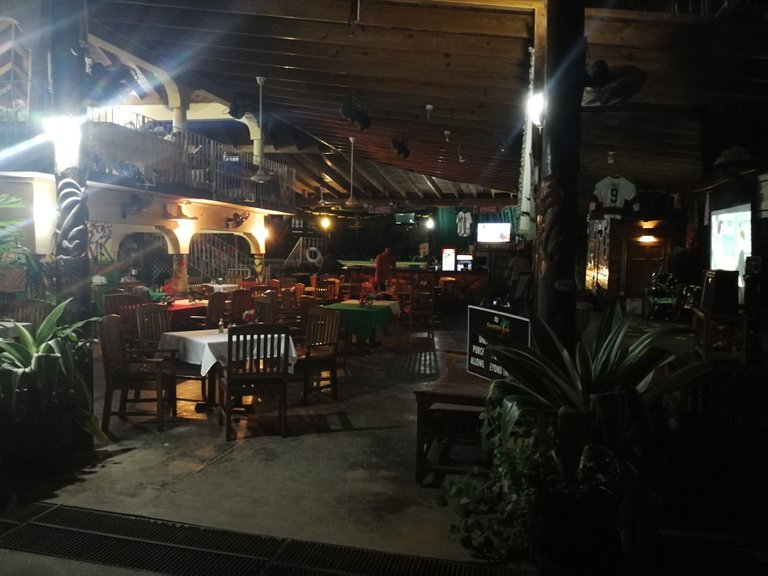 Decorated like many sports bars, except with an open concept and a swim-up bar, they were playing the Football game on the main screen and the place had a North American and Jamaican menu.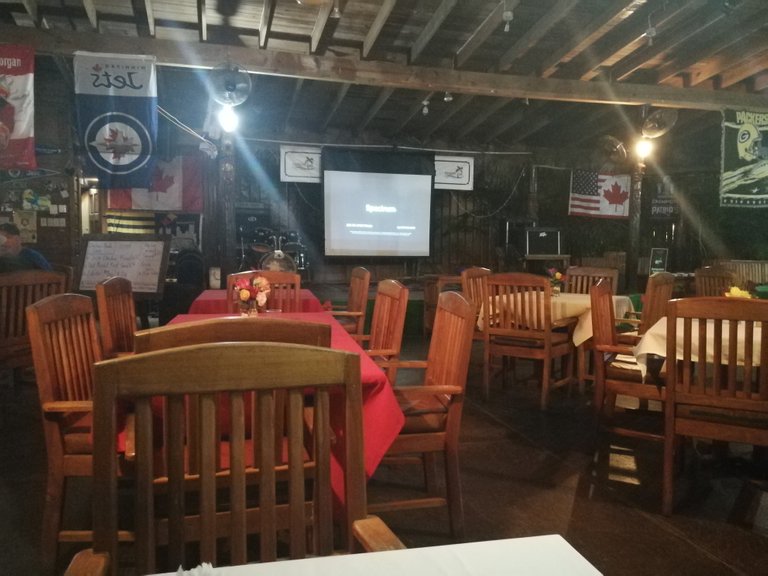 We had the butter garlic lobster with fries and the curried chicken with rice and peas. The only regret was not trying the curried lobster, there was a special that night where lobster was on special-any style.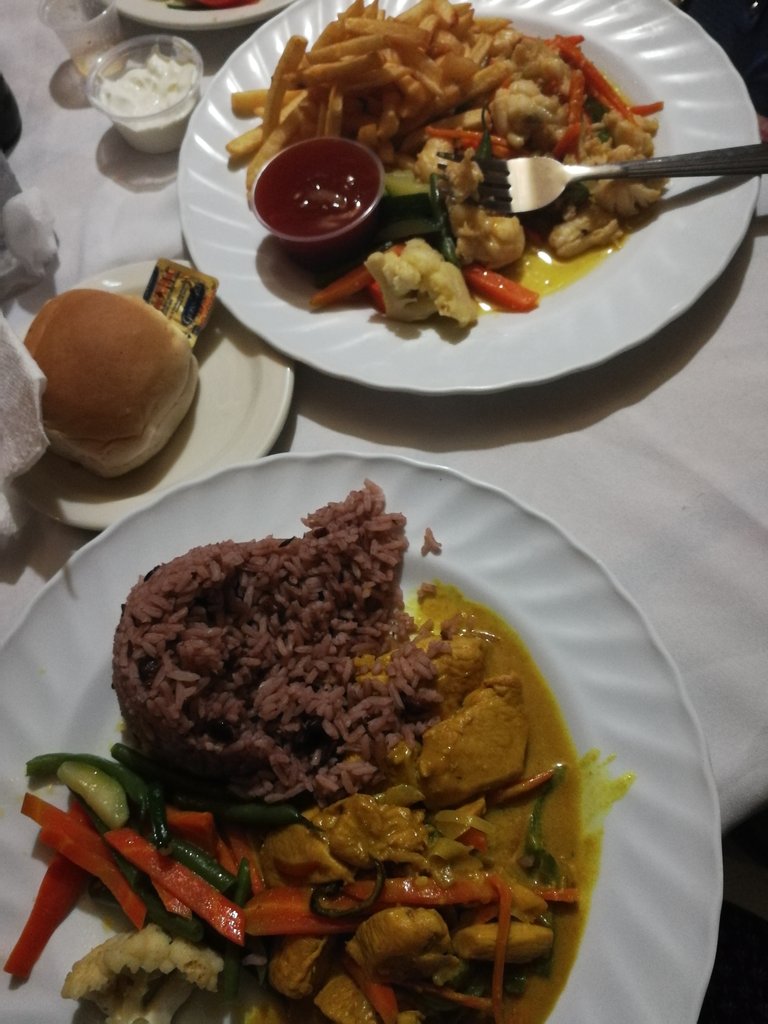 For the starter we split a chicken Quesadilla, you don't always have to eat a local when abroad and it was just as good as any. With a starter split between two and the entrees which came with a salad/soup, it was almost too much food.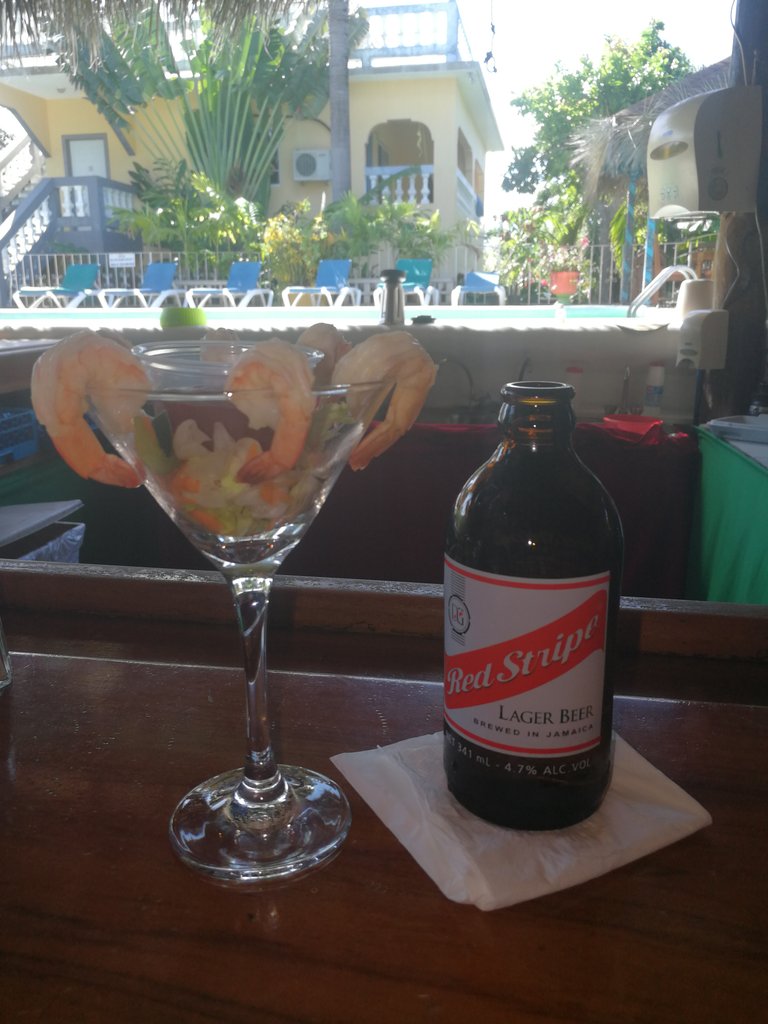 The bar is a great place to relax during the day and in the evenings there are special events which include poker, live music, and sports broadcasted on the big screens. You can see @miyard and I playing ping-pong while a couple of other ReggaeSteem members look on. One complaint is that the balls are easy to lose after a few Red Stripes and the poker players don't care about your right to stand back and smash it.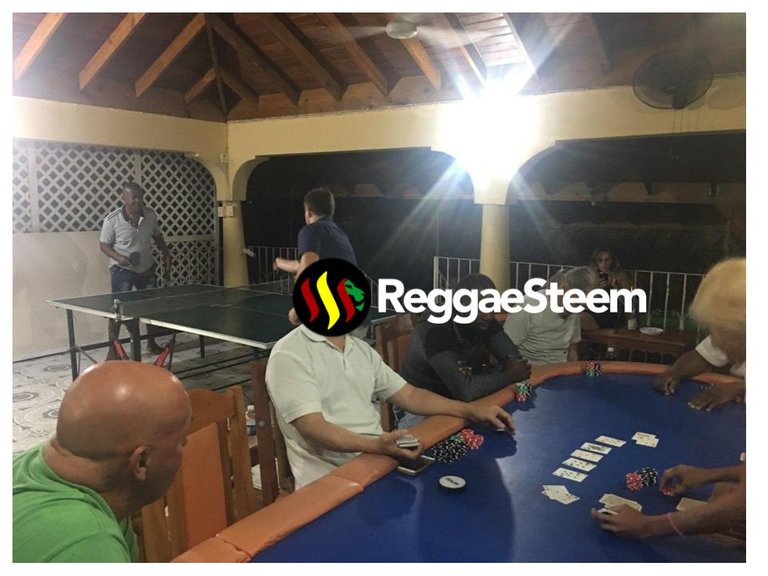 If you are here because you are thinking about staying at the place and are too lazy to visit the website or Google SeaStar Inn, a photo from their King Suite is below. It looks more than adequate and there are freshly cleaned sheets!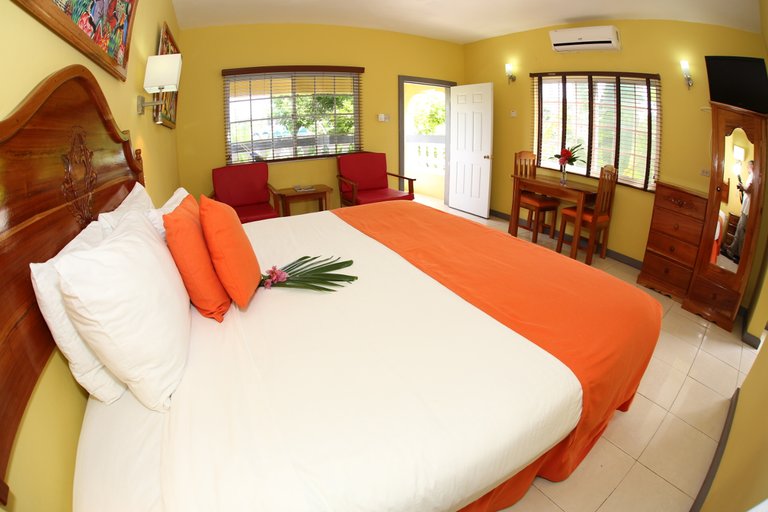 Saturday night they have an all-you-can-eat buffet with live drummers, who just might be appearing at JAHMFEST together with other musicians. There is also a free shuttle, so pick me up at Union Station!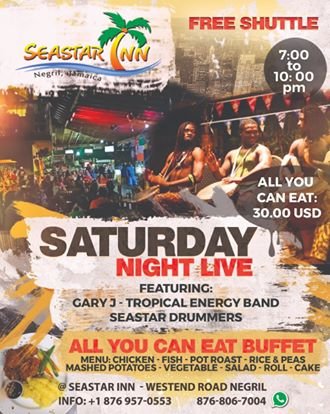 https://seastarinn.com/
https://twitter.com/seastarN
---
Posted via ReggaeSteem | Reggae Culture Rewarded