One place cats definitely aren't allowed in Negril is Barney's Flower & Hummingbird Garden.I had no choice but to visit the hummingbird sanctuary while on vacation and it didn't disappoint. While @donald.porter sat this one out, I was pleasantly surprised with the calm and cool surroundings.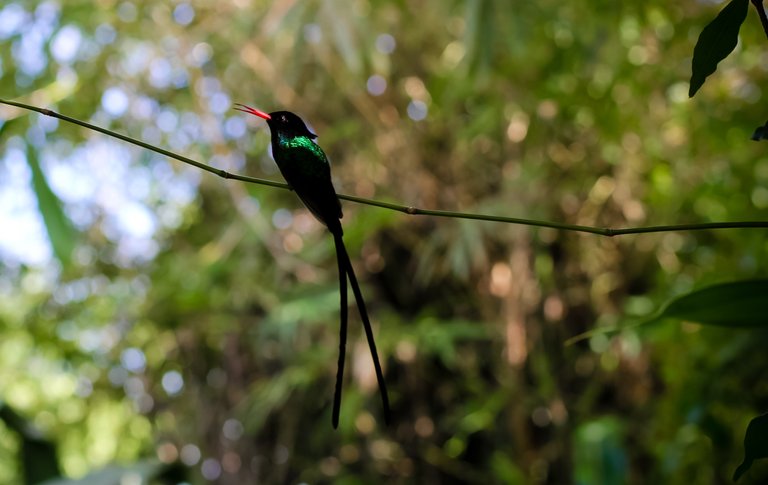 The Red-Billed Streamer Tail, or locally known as the Doctorbird is Jamaica's national bird. Immediately after entering the garden we noticed this beauty guarding his territory. The picture was taken on a Canon EOS 60D with a photography lens.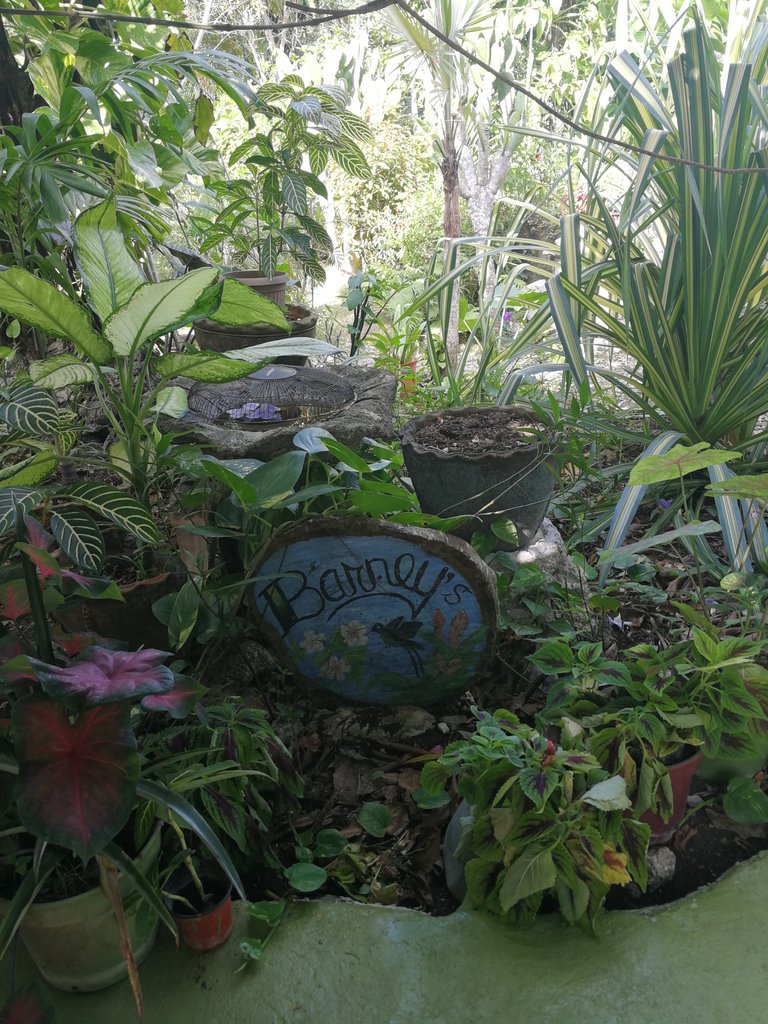 You can see it's a peaceful place filled with all sorts of plants and flowers to attract the birds. There are water features and Barney proudly turns on the sprinklers which attracts the birds. Who would have guessed humming birds love the rain.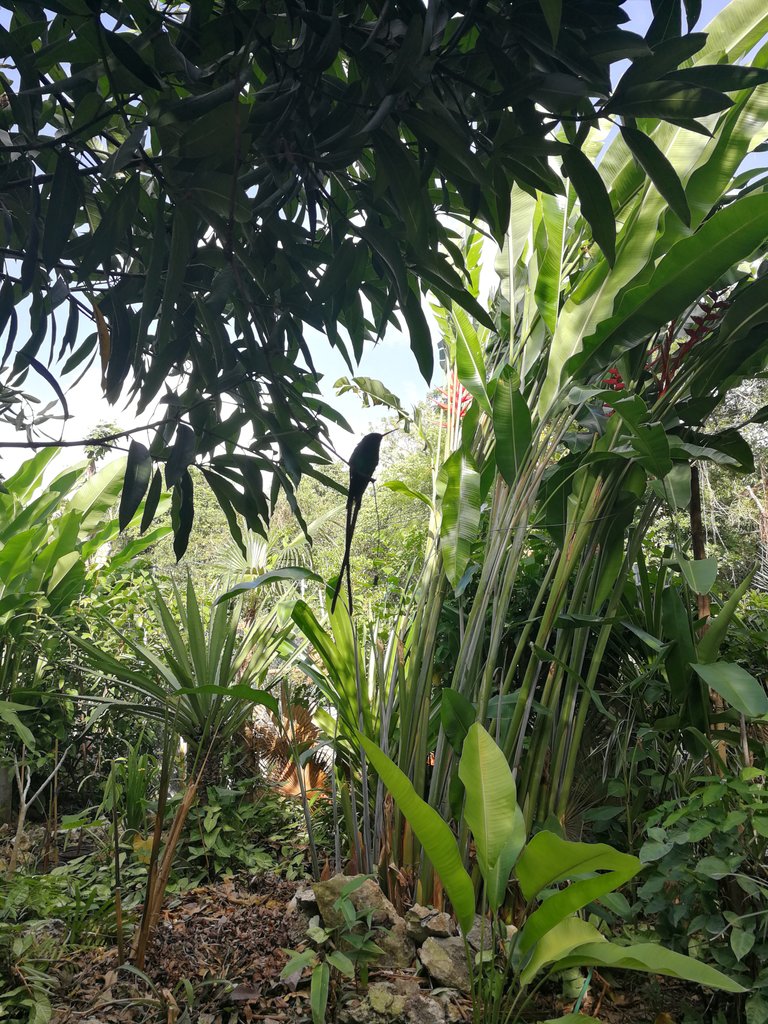 The entrance fee is $19 and Barney doesn't like crowds in his garden so book in advance. The best time to see the birds is in the mornings or afternoons when the sun is less strong. The coolest thing about this garden is that you can feed the hummingbirds.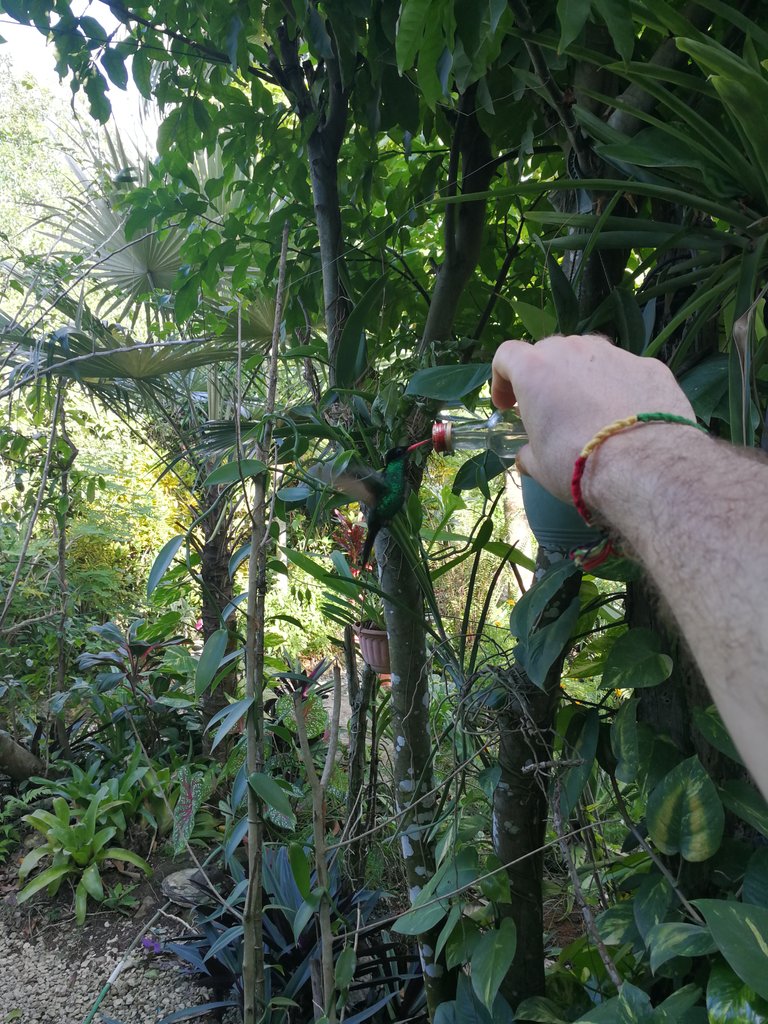 Barney gave us some sugar water in a little bottle to feed the birds with. While attracting them takes a little bit of time, if the birds are hungry they will come and eat.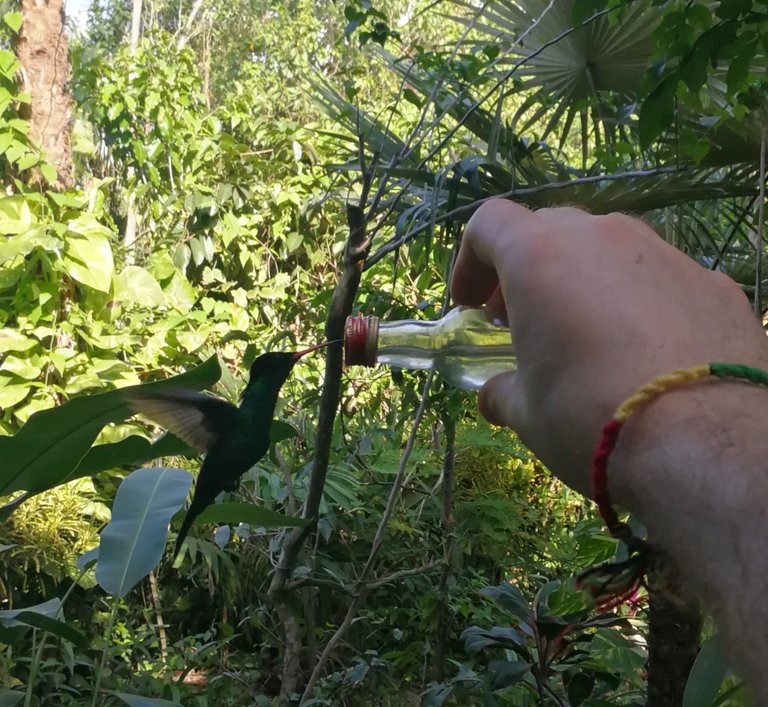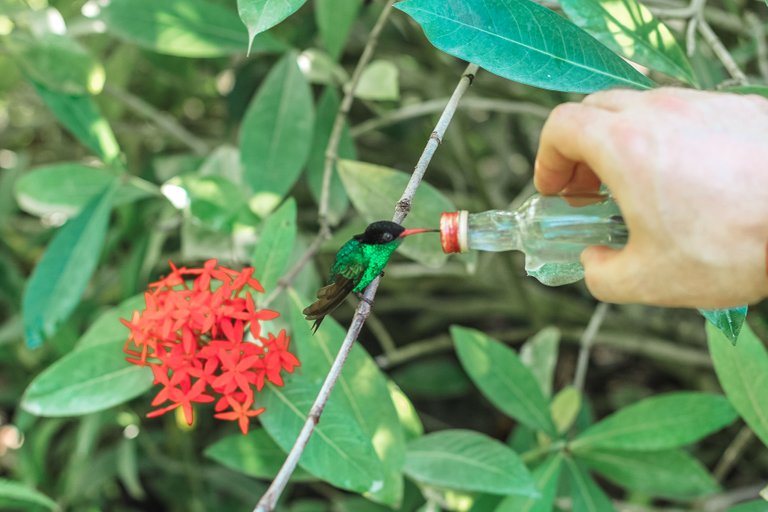 You can feed the birds too at Barney's Flower & Hummingbird Garden Jamaica, it's a unique experience and offers a nice break from the beach. While we aren't the most experienced with photographing birds, this is a great place to practice. The hummingbirds were buzzing around and often paused for photos.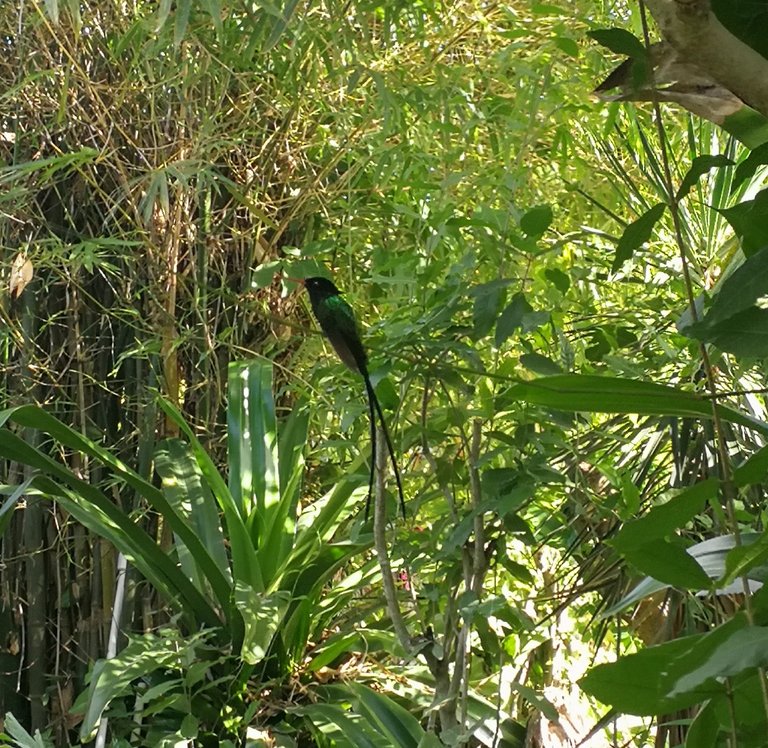 See better photos and add the hummingbirds to your vacation agenda
at
https://www.barneyshummingbirdgardenjamaica.com/
or
Trip Advisor
---
Posted via ReggaeSteem | Reggae Culture Rewarded