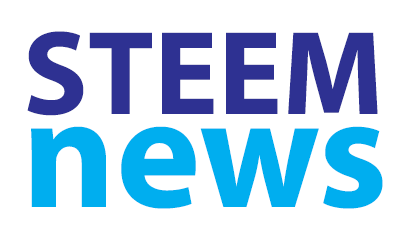 The Steem Foundation has a marketing ramble and board elections.
There is one day until SPUD 007, NextColony begins Stardust pre-sale, and @Votovzla has success at the Entrepreneurs Expo-fair.
And there is news and discussion about TypeEarn, ReggaeSteem, Battlegames, Quora, SteemLeo's DEX and the 10th Steem Philippines meetup...
---
---
1. Steem Foundation Marketing Ramble & Board Elections
The Steem Foundation has posted the recording of the Marketing Ramble hosted by @aggroed and @shadowspub on Saturday...
Applications are now open for the Steem Foundation Board Elections...
---
---
2. One Day to SPUD 007
It is now only one day to the seventh Steem Power Up Day on 1 November.
The monthly event organised by @streetstyle now has over 11,000 SP to offer in prizes.
The project is sponsored by a whole range of steemians including @xpilar, @sultan-aceh, @davedickeyyall, @streetstyle, @steemit-nz, @tattoodjay, @improv, @reflektor, @hingsten, @bippe and @traciyork...
---
---
3. NextColony begins Stardust pre-sale
The Steem space game @NextColony has launched a limited pre-sale of its Stardust tokens.
There will be three sale rounds with the price increasing in each one...
The NextColony AutoPilot bot developed by @buildteam now has the ability to build all ship types as long as the user has the required blueprints...
---
---
4. Steem Success at the Entrepreneurs Expo-fair
@Votovzla has reported back on their successful attendance at the Entrepreneurs Expo-fair promoting Steem, Splinterlands, Palnet and 3Speak.
The event in El Tigre in Venezuela was attended by over 8,000 people. @Votovzla's attendance was sponsored by @theycallmedan...
---
---
5. TypeEarn Mining Levels
Typing skills app @TypeEarn has introduced a new system of levels for mining...
---
---
6. Catch a JAHMin offer on ReggaeSteem custom badges
@ReggaeSteem have a special Buy One, Get One Free offer on their custom badges...
---
---
7. Battlegames seeks Verified Creators
The @battlegames gaming tribe is inviting people to apply for Verified Creator badges.
A total of five Verified Creators will be selected to receive the new badges...
---
---
8. Looking for Steem writers on Quora
@theycallmedan is looking for writers to post Steem content to 'The Steemian Roundup' - a Steem space on Quora...
---
---
9. SteemLeo's DEX new features
The SteemLeo tribe has recently upgraded its DEX. @taskmaster4450 examines the features and advantages of this new decentralised exchange...
---
---
10. Steem Philippines 10th weekly meetup
@steem-ph has posted a report on their 10th successive weekly meetup in Davao City...
---
---
(change on previous day in brackets // n/c = no change)
Follow @penguinpablo, @steem-data & @eforucom for more statistics.
---
---
Visit the Steem Meetups & Events Calendar for a full list of meetups coming up...
---
---
This is #217 (30 Oct '19) of this daily news service.
Please let me know of any important posts or key data that should be included. Comment below or message me on Discord Pennsif#9921.
---
---
Burn Note - 5% of the post rewards will be burnt by setting a beneficary to @null.
---
---
[ graphics by @pennsif ]