Hi ReggaeSteem,
Most of you know me and my curation efforts by now, it's all about making ReggaeSteem a better place. If I have offended you in any way, please let me know: The Comment Section below is a great place and so is the ReggaeSteem Discord. We are open to suggestions regarding moderation and fairness. Most of the time I ignore low effort posts, sometimes I comment if you are new, other times I leave a sarcastic remark and in rare cases I downvote.
Today it was brought to my attention that there are a few new abusive posters that are related to each other. You know who you are and this isn't going to end as planned. Take your 50 cents and go!
It's obvious who you are, these are new accounts, with no followers, the same writing style, powering down, no Steem, no photos of a human, vote trading on junk, posting from the same time zone, limited history, zero curation/comments, etc. STOP IT or you will be downvoted heavily. Not going to mention any names.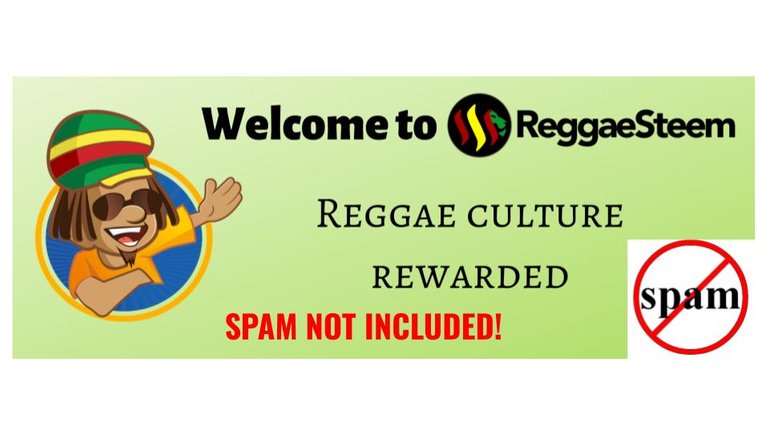 What is Abusive Posting
If you think it's abuse, it probably is. SPAM is obvious, so is hate and plagiarism. Not going to tolerate it, just going to downvote. Posts like these won't even get a warning. This isn't what we noticed today.
Multiple Accounts
Posting under multiple accounts is fine. You may have a .jahm or a .reggae or a .tribe account. You may have a throwaway or something related to a different art or style. That's cool and totally understandable. Using multiple accounts to post in a niche tribe like ReggaeSteem (Caribbean culture, Reggae, travel and Music, etc.) is also fine if you have a voting account, the main account or a NoJahm4u account. Disclose it or it's sneaky. What's not fine is making multiple accounts for the purpose of low effort post SPAM and vote trading. I'm not going to get into it. STOP IT.
Vote Trading
Vote trading usually happens between the same person with multiple accounts or a close circle of friends. It may work on Steem for some of you until New Steem came along, but it won't work here. We are on to you! Make quality posts and friends if you want votes. Get on the @jahm.whitelist and curate, comment and make more friends. It is the best way!
If you want an IRIE upvote, say hi! comment and produce quality!
---
Posted via ReggaeSteem | Reggae Culture Rewarded