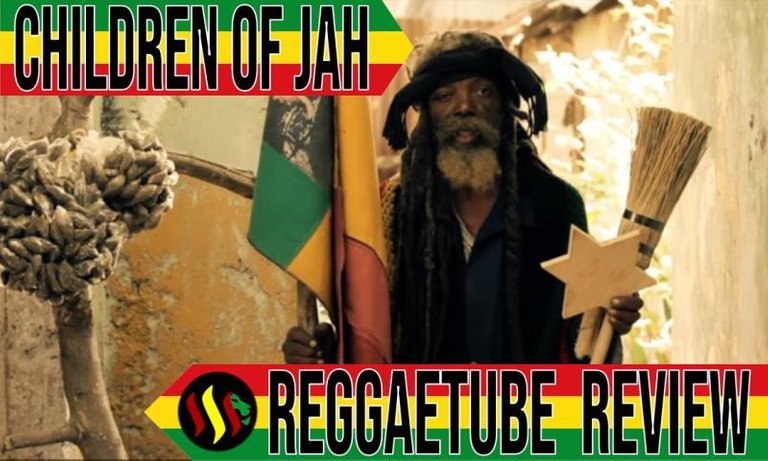 "Children of Jah" is one of Midnite's most accessible tunes, but nothing is taken away from it in the absence of Vaughn's usual mystical esoteric lyrics.

INTRO
     Okay, I should start by saying this tune might be the most accessible non-esoteric work of Midnite. Usually Vaughn delivers us deep esoteric works full of African mysticism and etymology. "Children of Jah" isn't lacking in any power or greatness because of it's accessibility. In fact, it's one of my favorite Midnite tracks due to it's simplicity and beauty.
     The song is as much of a tribute to miracle of the the human race as it is a warning and cautionary tale. The "Wordsmith" Vaughn lays out several historical and modern examples of the endless bounds human intellect and intelligence can attain. However, Vaughn delivers it to us the listeners in a way that should make us reflect on what path we have chosen or have yet to choose.
     The path conscious ones should choose is obvious; the path of creation, and the path of evil is presented as wicked science and pure destruction.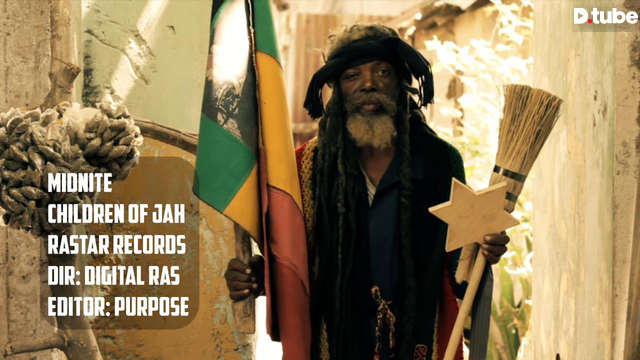 The video is filmed in the USVI (United States Virgin Islands), where the band Midnite formed. Within are scattered clips from various sources which help to illustrate the message Vaughn is delivering. I feel Vaughn is not necessarily telling us that the field of "science" itself is evil, but a very dangerous tool in the hands of un-conscious human beings.
     "Keep your faith when scientific innovation is the leader" is a good example of the cautionary words I speak of. We Rastafari are forced to adapt and live within the modern world, but it doesn't mean we should abandon our principles and livity as many of my self-labeled "Rastafari" brethren and sistren have. There is hope, and that hope is ethics above science.

LYRICS
lyrics also available on ReggaeTube.io
We are the children of JAH
We are his dwelling place
We are the children of JAH
Look what our hands can make
Look what our minds can make
Until it's sci-fi and fake
It looks like non-biodegrade
We are the children of JAH
Look what our hands can make
Cities to the sky
Nimrod a' Babylon say
Robot armies of a drone embrace
Robot armies of a drone embrace
Peer satellite cyber warfare at a hectic pace
There are some social ideals that must be replaced
They can already annihilate a race... human race
We are the children of JAH
Look what our thoughts can make
Acceleration of disgrace... space... yeh'
Who made space race?
Children of JAH
Children of JAH
We need to revere this place
Preserve this place
Maintain and keep our place... Earth... The whole Earth
They only study of the lightning and the thunder
Ignition and combustion ways
Fire is the element of change
Children of JAH
Whoa children of JAH
Keep your faith
When scientific innovation is the leader
The whole world turned that page
To follow that page
Whoa children of JAH
Children of JAH
Children of JAH

GIVE THANKS FOR READING
Hail H.I.M. Empress Menen Asfaw & H.I.M. Emperor Haile Selassie I.
If you like this post, please upvote, resteem and follow.
MORE TIME...

WE SUPPORT
@JoshMan ✭ @Canadian-Coconut ✭ @TheMarkyMark ✭ @BuildAWhale

---
Posted via ReggaeSteem | Reggae Culture Rewarded