Business Reviews On ReggaeSteem
In this post, I will continue a newer series on ReggaeSteem regarding hotel/restaurant reviews. This is the sort of content that should be getting pushed out more and more as content creators continue to join the platform. It's a way to advertise local businesses while also posting high quality content to the feed.
Businesses being reviewed on ReggaeSteem may be future participants accepting JAHM as more and more become open to the ideas and technologies the Blockchain's digital ledger provides (JAHMfest is going to help with overall knowledge, understanding and awareness). Businesses may even redeem JAHM for marketing and community members could write or review their place of business on the feed as well as other SNS platforms outside of STEEM.
As we continue to expand growth, Reggaesteem staff members/student interns could be the ones to provide these reviews, marketing local businesses and earning JAHM at the same time. Now, bringing you into the future of ReggaeSteem --
Please visit previous links below to other hotel/restaurant/destination reviews featured on ReggaeSteem.io:
I may have missed a few, so if you know of any other reviews or similar posts, then feel free to drop them below. I can always edit links in at a later date
Three Dives, West End, Negril, Jamaica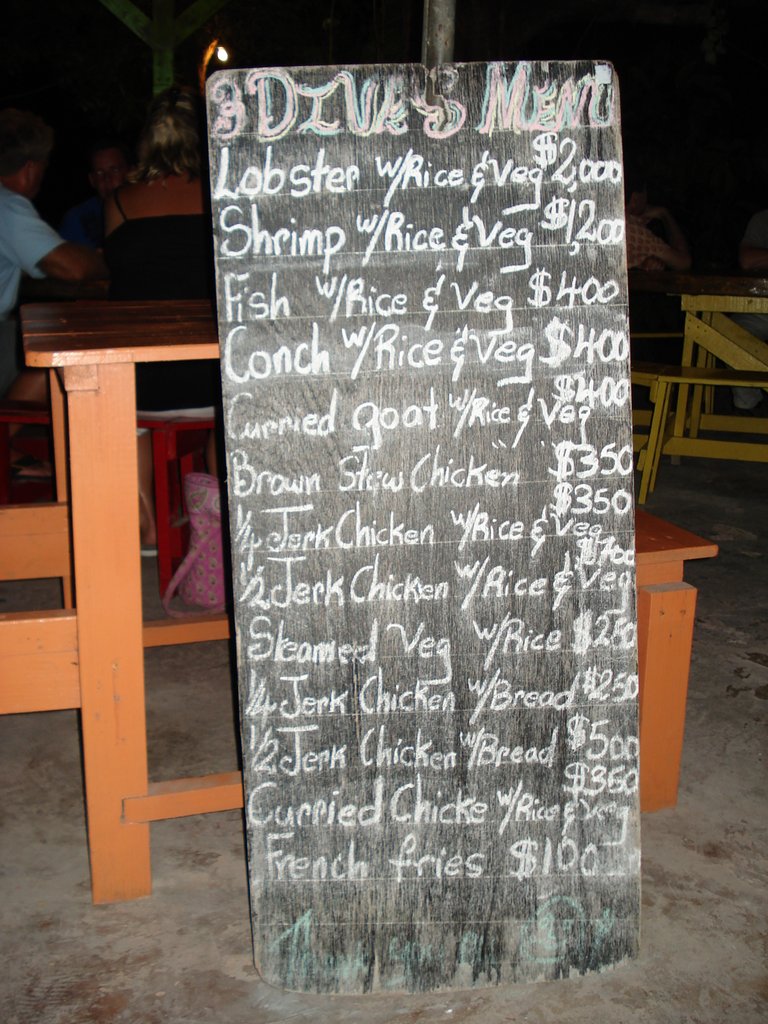 3 Dives Menu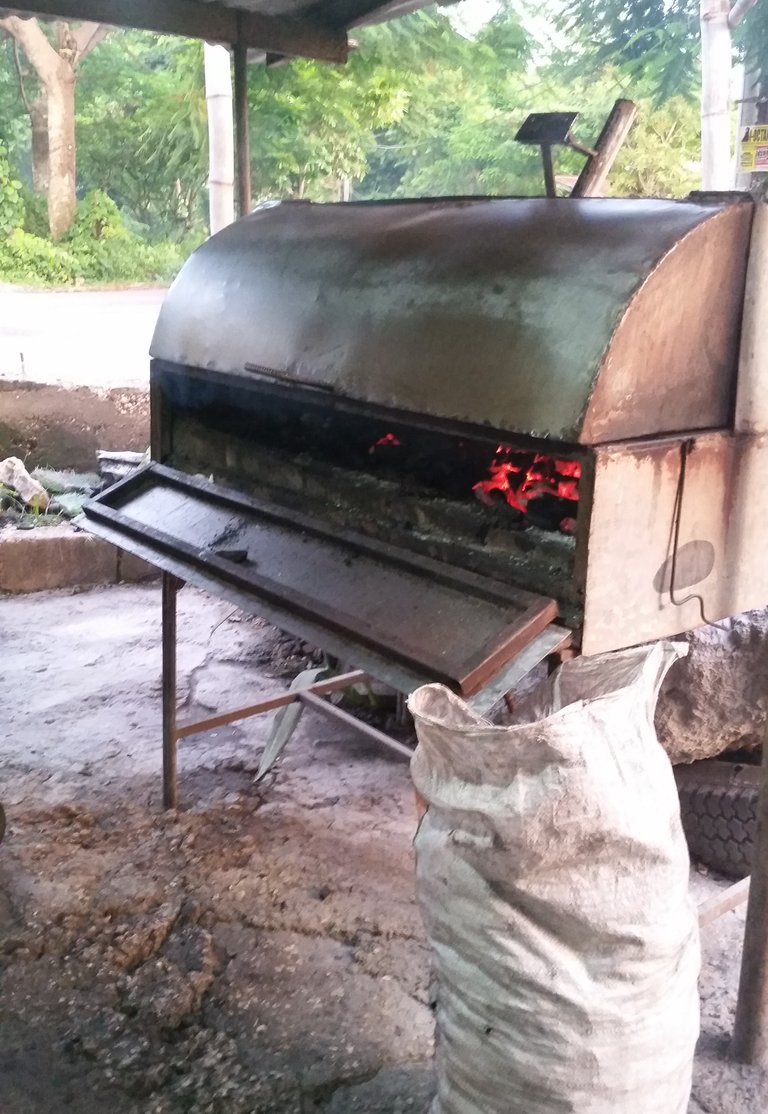 Metal Drum Used For Cooking Jerk
This famous Jamaican restaurant is situated up West End Road, nestled on the beautiful cliffs, pretty much directly in between @Miyards and Ricks Cafe (2 km either direction). Three Dives offers some of the best jerk chicken in all of Negril. Back in the day, Anthony Bourdain even visited this specific location to try their world famous jerk (originally featured on PBS). The video below is pretty cool but unfortunately this was not at Three Dives. I thought this video was still worth a share, though. If you want to see the PBS video of Anthony Bourdain, then you have to purchase on Amazon.
Negril's annual jerk festival is also hosted by Three Dives Jerk Centre. This well known spot has been voted by many as a top pick, and for good reason, too. Their homemade brown jerk sauce and lobster are the best you'll taste on the West End of Jamaica. For a small cover (about US$5), you gain access and entry to tasty eats prepared by the area and island's best jerk chefs at an all day and night festival. That's hard to beat.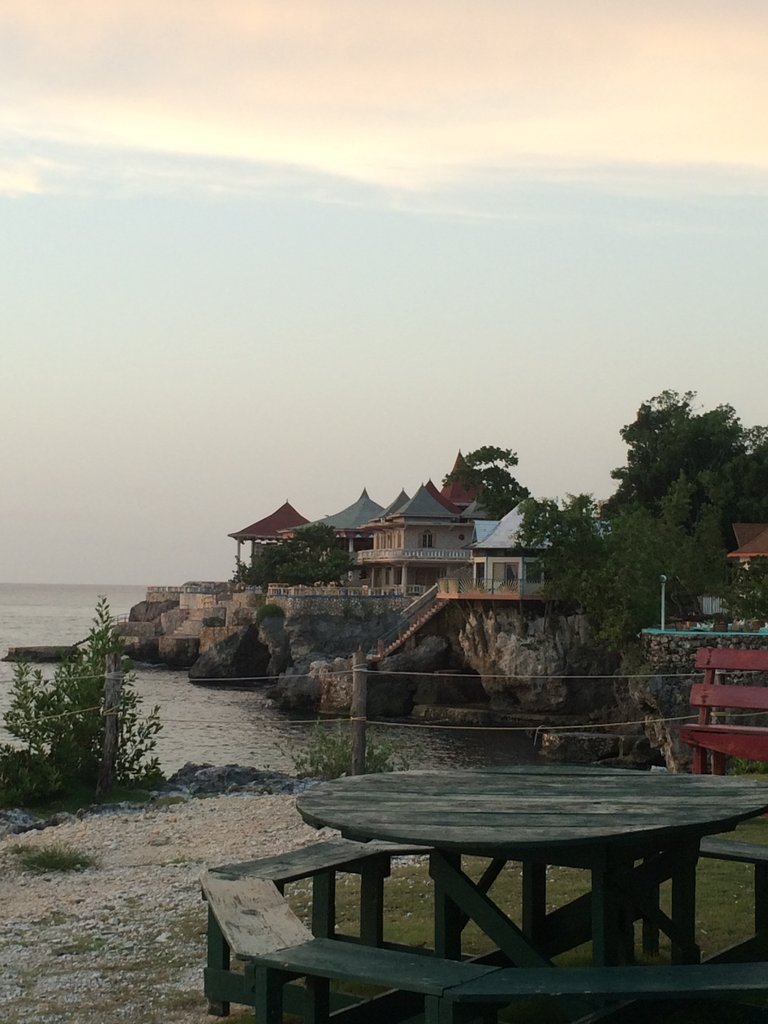 View from Cliffs at 3 Dives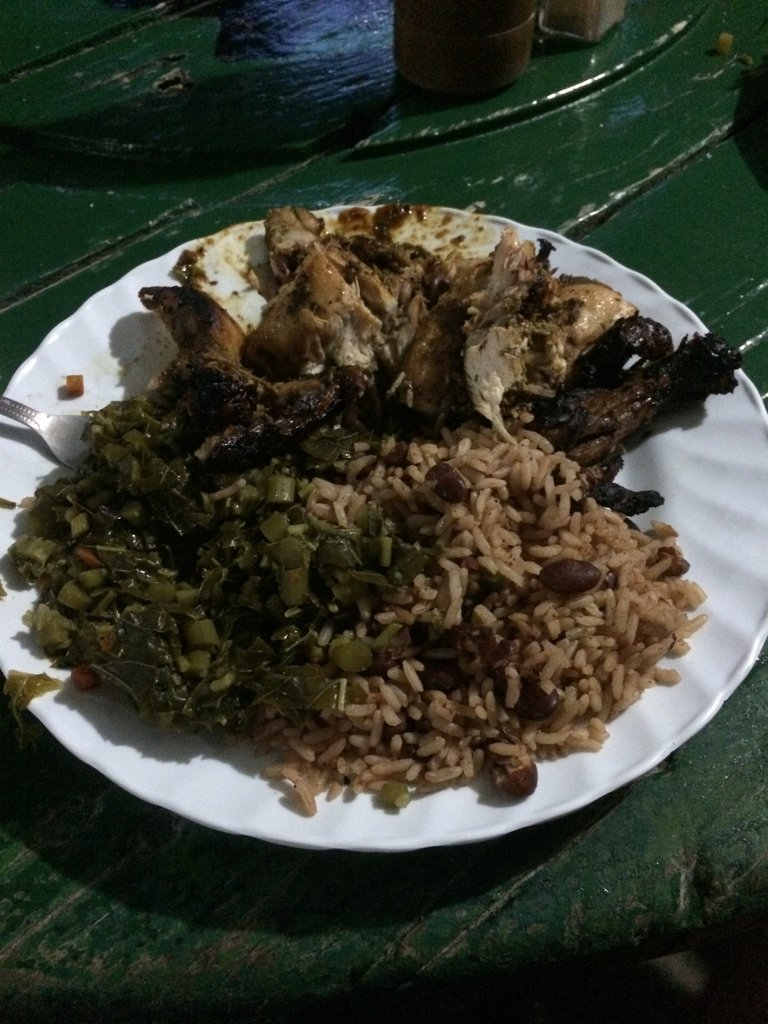 Jerk Chicken Meal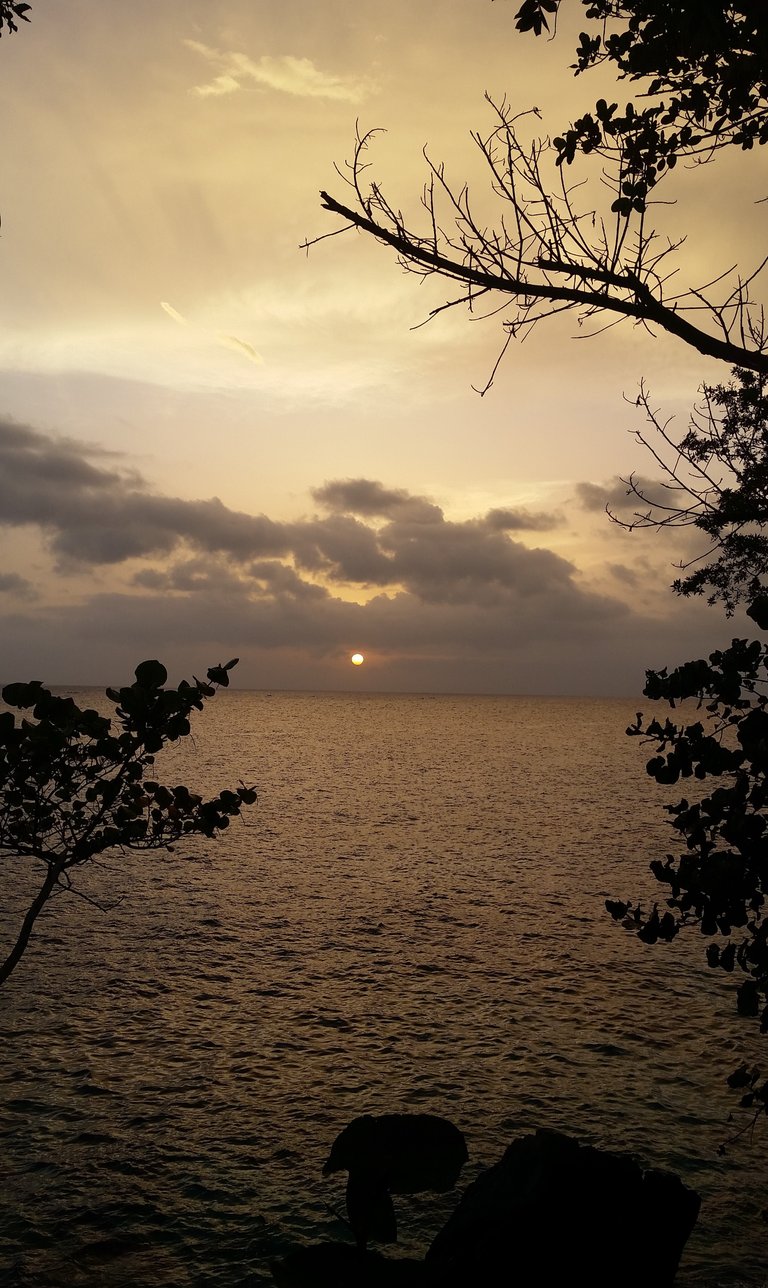 Sunset View From 3 Dives Cliff Area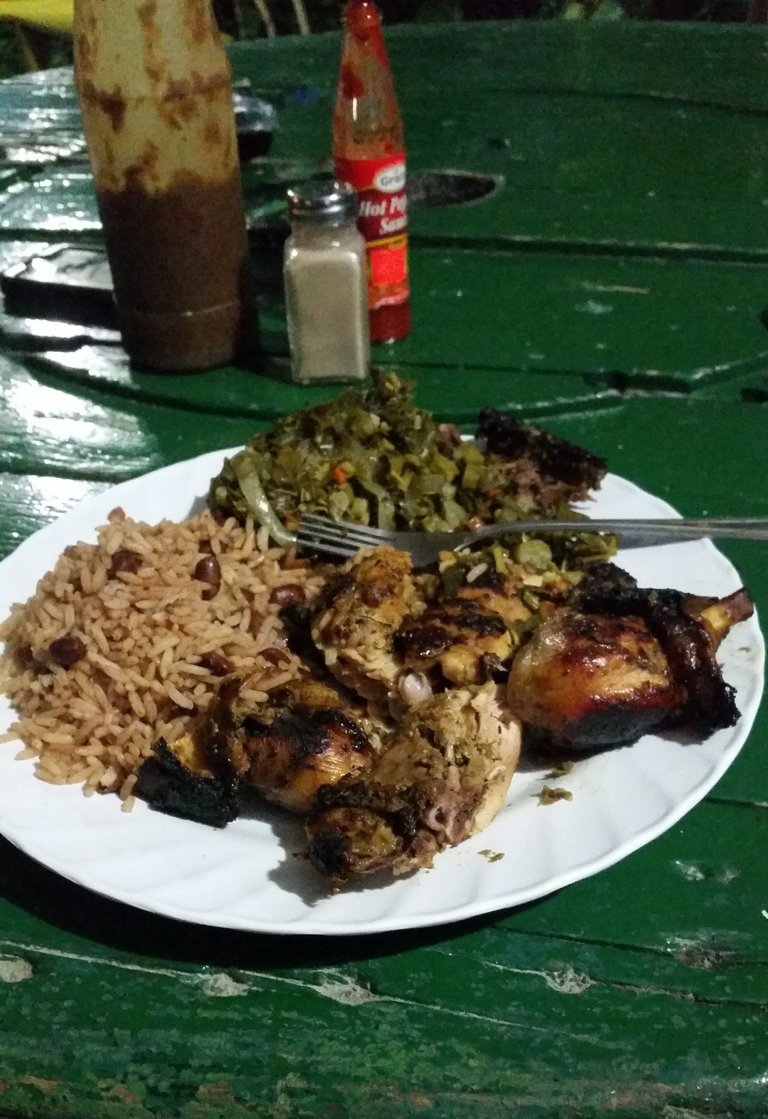 More Food Porn At 3 Dives
Anything from jerk lobster to chicken and pork. You also get to watch your meal grilled before your very eyes as you mingle with locals and visitors across the various picnic tables and benches at 3 Dives. Facing the sea, on the cliffs of Negril, Three Dives offers the perfect venue to eat and relax under the stars. Any other day, it still serves up some of the best jerk in town, you just have to show up after 4 p.m. and come ready to eat.
Everyday in 2007 when we stayed the cliffs at Samsara Resort, I made @super-irie take me here because it was seriously that good. But when you go, be careful with the special brown sauce - it's deadly hot! If you like spicy, then this is your joint.
Three Dives Jerk Centre
Come Join Us On ReggaeSteem Today!

|Web|Tribe|Telegram|Twitter|YouTube|Discord
---
Posted via ReggaeSteem | Reggae Culture Rewarded