Hi there Reggaesteemians and Music Lovers,
my new #HipHop #Dancehall song
"More Light, More Life, More Love"
by Luca1777 is now available worldwide for streaming
and download, plus it's reggaetubed right now :p
It's a booty shaking HipHop Dancehall Track with a
heavy bass. And like Guru from Gangstarr once said…
..there is always a message involved:
I promote Life, in times of depopulation.
For my heart-core fans I recommend Bandcamp where
you will get a 25% discount on the whole collection.
https://luca1777.bandcamp.com/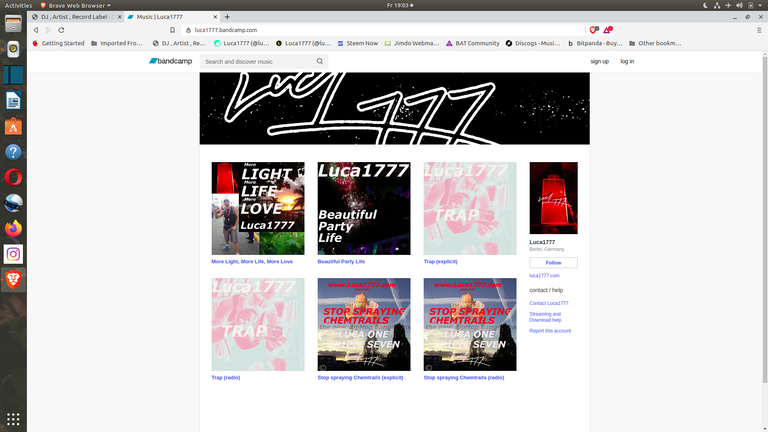 The single songs cost between 0,88$ and 1.-$ , plus you
can pay more, if you wanna support me, and for all my
Oldschoolers who are still listening to music offline!
For sure you can stream it now on Spotify,Pandora,Deezer,Tidal
and all the other known streaming platforms.
(check the links below)
I Tunes/Apple Music always needs a little longer, but it should
reach there this week,too, if that is your favorite shop.
Ah yeah, I do boycott youtube music and amazon music streaming, so please look somewhere else… e.g.:
Spotify/worldwide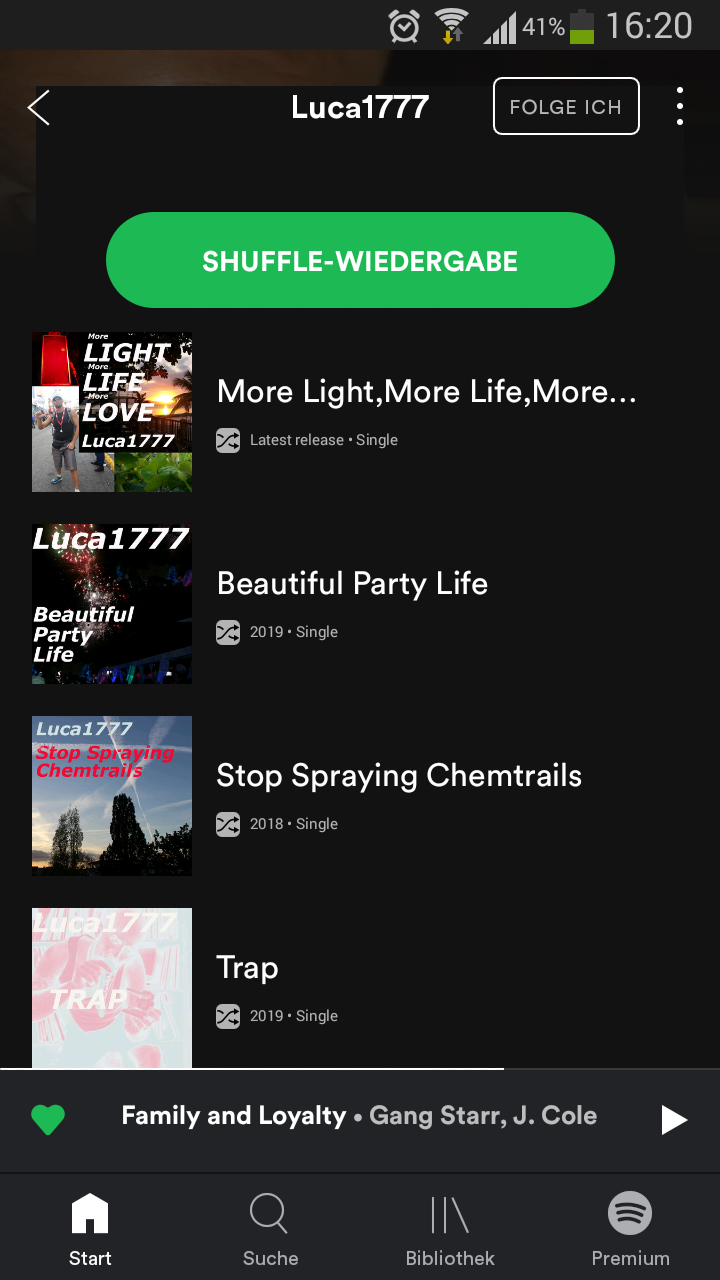 Tidal/US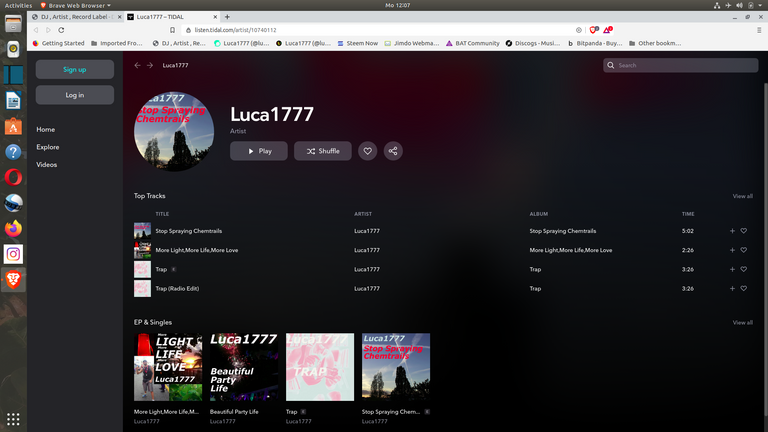 KKBox/Korea and Asia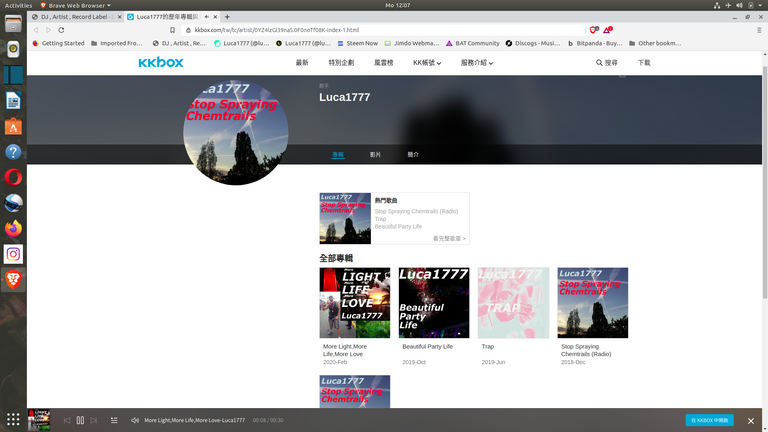 Yandex/Russia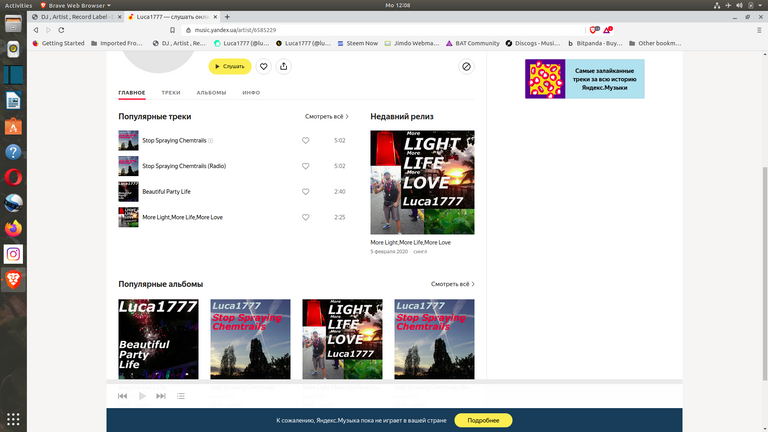 Please also support my IG, normal YT Channel and
Twitter, because Google got a problem with me
promoting the new free World/Currencies
and the Truth.
Respect to Reggaesteem for showing Love
on Twitter and IG...let's keep on supporting each other!
1 Love
Website:
https://www.luca1777.com/
https://www.luca1777.com/links/
Streaming and Download:
https://open.spotify.com/artist/4z6iRRhW4FVcyzXXJfRLzb
https://music.apple.com/us/artist/luca1777/1446906677
https://music.apple.com/album/1446906671?app=itunes&ls=1
https://luca1777.bandcamp.com/
https://www.deezer.com/de/artist/55930712
https://listen.tidal.com/artist/10740112
https://www.kkbox.com/tw/tc/artist/0YZ4lzGl39na5.0F0noTf08K-index-1.html
https://music.yandex.ua/album/6282400
plus Pandora (USA) and TenCent (China)
and on Tiktok , if you like that.
Plus on your favorite streaming platform ;)
Check out the new Sound!
Social Links:
https://www.instagram.com/luca1triple7/
https://www.mixcloud.com/luca1777/
https://www.youtube.com/c/LucaOneTripleSeven
https://steemit.com/@luca1777
https://twitter.com/luca1777
https://soundcloud.com/1777/
https://de.linkedin.com/in/luca1777
Crypto Wallets:
Support my Work with Cryptos. Thank you!
BTC Wallet Adress:
3Ba4o6WEGZpL2MVm9ivV5EXsR9BNhfKA1S
ETH Wallet Adress:
0x23104948186aC64CB2F25F8F7f1C650f6FE77c95
You deserve a better Internet!
Check the new Brave Browser & Earn Cryptos while Surfing:
https://brave.com/luc231
https://brave.com/djl780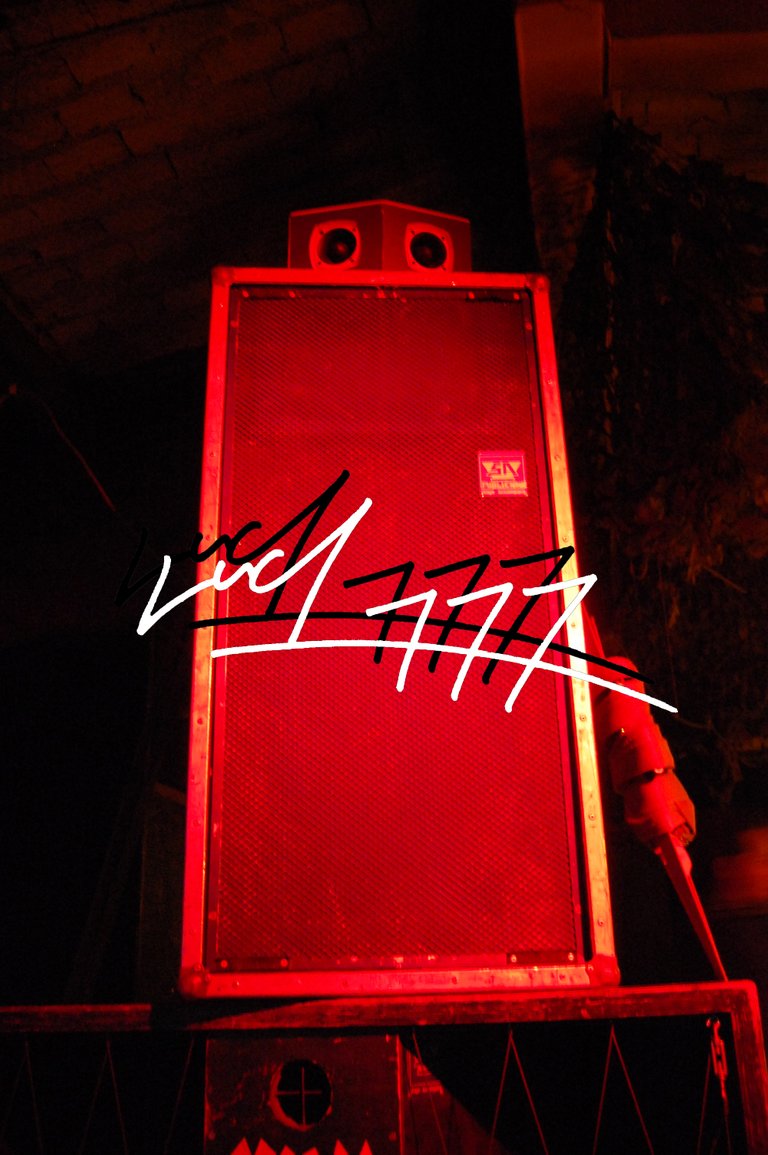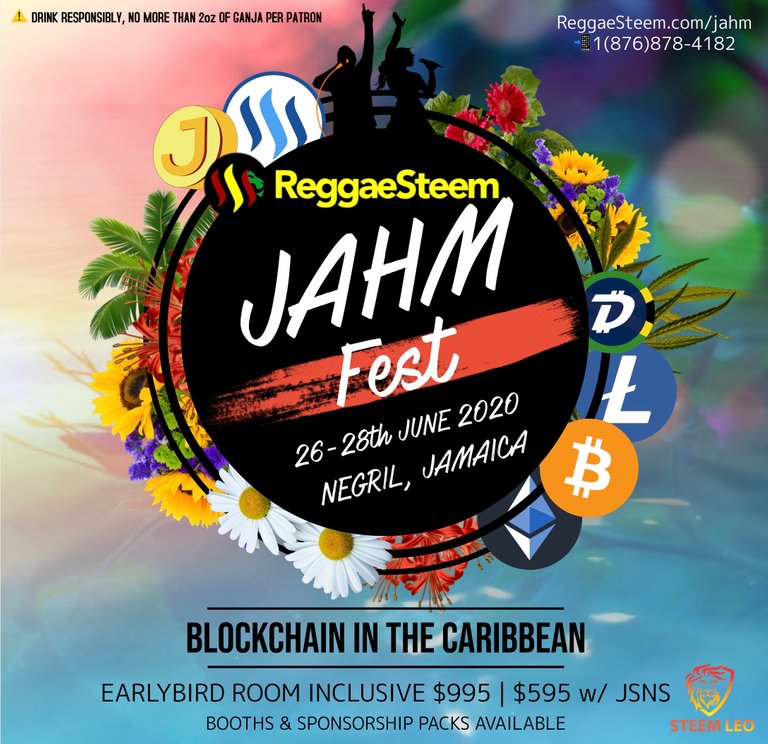 ---
▶️ ReggaeTube
▶️ YouTube