The Jungle Nightclub
The Jungle Nightclub is located on Norman Manley Blvd. in Negril and is simply known by the locals as 'The Jungle.' Their website specifically states, 'voted' best Night Club in the Caribbean. I'm not sure how valid this statement is as there are numerous countries which comprise the Caribbean islands. I even find this statement rather dubious for Kingston, Ocho Rios and Montego Bay together, which probably have quite the selection to choose from. I kinda wanna know who 'voted' on this before we jump to conclusion.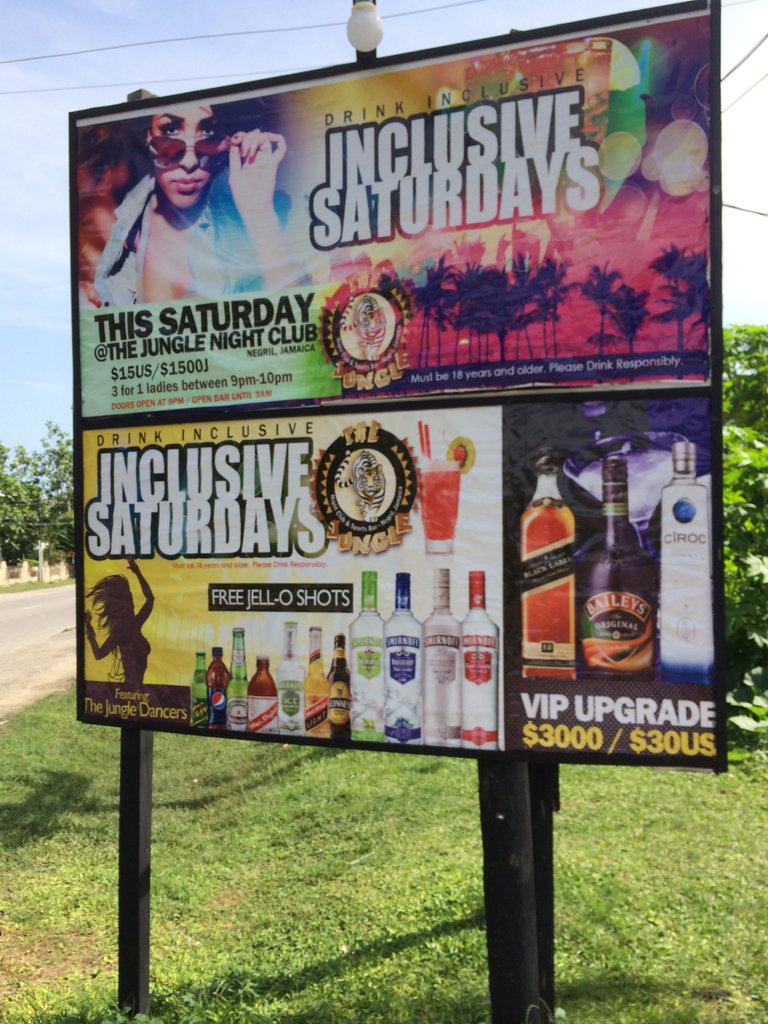 The Jungle Billboard Presents
But when in Negril,The Jungle is certainly the late night hang spot. Most probably the management personnel and PR department smoke a little ganja to get them loosened up for the long night ahead. It's all strictly business, though, but sometimes you just have to take an extra spin on the turntable.
If you're visiting Negril and want some loud music and lots of ladies, this is your joint - it's lit, so be careful. Words of advice - bring your earplugs. You heard it here first from s-irie.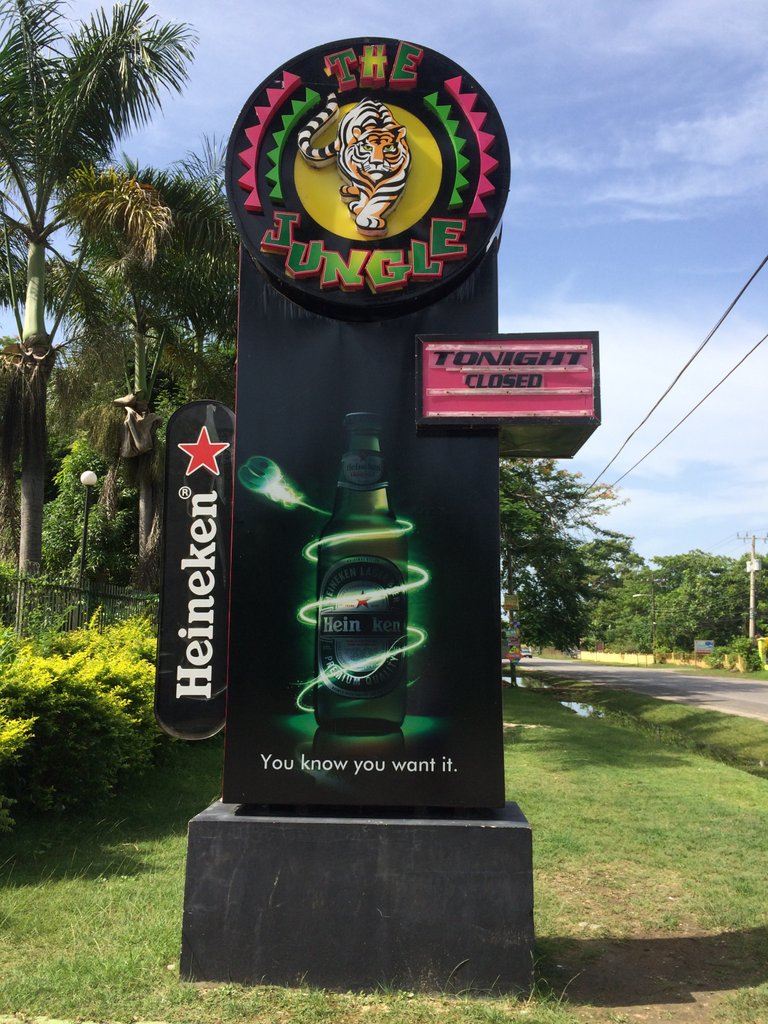 Bonus Photo
Me, I prefer to hit the open air reggae events down on the beach, beneath the stars, sipping an ice cold Red Stripe, and enjoying the wisp of secondhand marijuana smoke filling the brisk air.
YEA MON- It's Jamaica, Jamaica
Respect,
S-IRIE