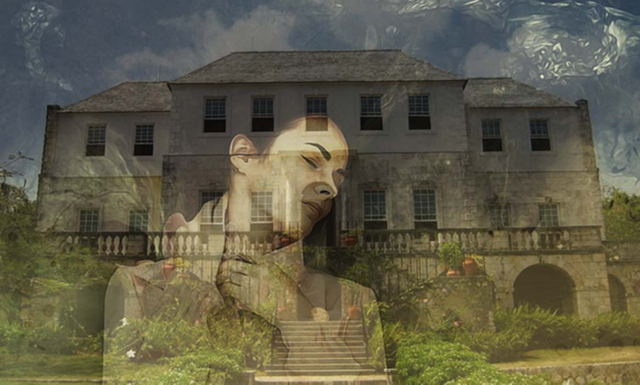 sourse
Good evening dear friends, greetings from Venezuela ... On Halloween there is nothing like a good ghost story, There are few beings as earthly as ghosts: they appear in all cultures, and the Jamaican culture, could not be the exception ..
Buenas noches queridos amigos un gran saludo desde Venezuela...En Halloween no hay nada como una buena historia de Fantasmas, Existen pocos seres tan terrenales como los fantasmas: se aparecen en todas las culturas, y la cultura Jamaiquina, no podia ser la excepcion..
In fact, the ghosts that star in my story is the most spectral and famous legend in Jamaican history.
De hecho, los fantasmas que protagonizan mi historia es la leyenda mas espectral y famosa de Jamaica..
relating beautiful Jamaica to a haunted house is a bit strange, but this Island is home to the most amazing history of the beyond being an attraction for tourists and visitors, who want to know the enigmatic history that surrounds this place.
relacionar a la hermosa Jamaica con una casa encantada es algo un poco extraño ,pero esta Isla alberga la mas sorprendente historia del mas alla siendo un atractivo para los turistas y visitantes, los cuales quieren conocer la enigmatica historia que envuelve este lugar .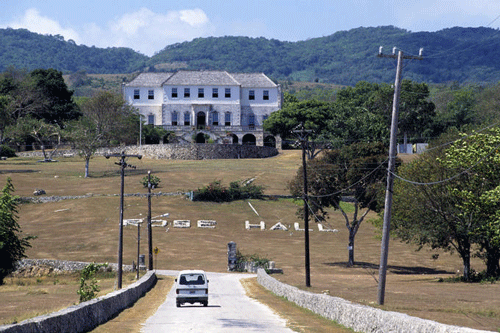 sourse
Paranormal phenomena are experienced in this peculiar residence, it is not said that it is common to see fresh blood coming out of the rooms of this mansion
Voices are heard, groans, screams, cold breezes swirl in every corner of Rose Hall
en esta peculiar residencia se experimentan fenomenos paranormales se dice que es frecuente ver sangre fresca saliendo de las habitaciones de esta mansión.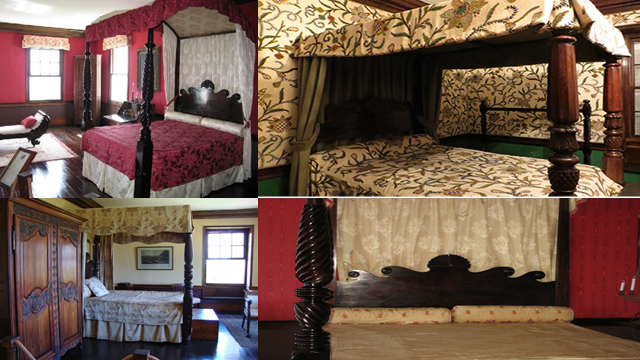 sourse
Se escuchan voces, gemidos, gritos, las brisas frías se arremolinan en cada esquina de Rose Hall.
Montego Bay or, in Spanish, Montego Bay, is a city located on the northwest coast of Jamaica. and it is there that precisely the Rose Hall Mansion is located, which has become a legend due to the abundance of rare events that have occurred.
Montego Bay o, en español, Bahía Montego, es una ciudad situada en la costa noroeste de Jamaica. y es alli donde precisamente se encuentra ubicada la Mansion de Rose Hall propiedad que se ha convertido en toda una leyenda por la abundancia de sucesos poco comunes que han ocurrido..
This story takes place in the colonial era when Jamaica was inhabited by slaves brought from Africa to work in the extensive sugar plantations.
In this story the main protagonists are voodoo rituals, black slaves, torture, murders and an evil woman who murders her husbands and lovers.
en esta historia los principales protagonistas son los rituales vudú, esclavos negros, tortura, asesinatos y una mujer malvada que asesina a sus esposos y amantes.
Of all the mansions that existed at the time, the most prominent was the aforementioned Rose Hall mansion. His name had its origin from the tribute made by English landowner George Ash when he married his fiance Rose.
de todas las mansiones que había en la epoca la que mas destacaba era la citada mansión de Rose Hall. Su nombre tuvo su origen del homenaje que hizo el hacendado inglés George Ash cuando se casó con su prometida Rose.
This made an investment in the house of £ 30,000, they lived together in it but the joy did not last long because two years later he dies leaving Rose a widow, although it was not long when she remarried.
este realizo una inversion en la vivienda de 30.000 libras esterlinas, vivieron juntos en ella pero poco le duró la alegría porque dos años después él fallece dejando a Rose viuda, aunque no paso mucho tiempo cuando esta vuelve a contraer matrimonio.
Rose's last husband after his three marriages was called John Palmer, who reformed and expanded the mansion between 1770 and 1780. And he did it in a unique way: with 365 windows represented one for each day of the year, 52 doors, for each week of the year, and 12 rooms corresponding each to one month of the year.
El último marido de Rose luego de sus tres matrimonios se llamaba John Palmer, que fue quien reformó y amplió la mansión entre 1770 y 1780. Y lo hizo de una manera singular: con 365 ventanas representado una por cada día del año, 52 puertas, por cada semana del año, y 12 habitaciones correspondiendo cada una a un mes de año.
Al final como algo natural, y como era de esperar, Rose muere , a los 72 años, dejando viudo a John, quien había adoptado a un sobrino nieto llamado también John Palmer, el cual pasaria a ser su sucesor y heredero de la propiedad. Y con él se empieza la nueva etapa de Rose Hall y el inicio de una leyenda de terror..
In the end as something natural, and as expected, Rose dies, at 72, leaving John a widower, who had adopted a nephew grandson also called John Palmer, who would become his successor and heir to the property. And with it begins the new stage of Rose Hall and the beginning of a horror legend ..
The now successor of fortune Palmer meets a beautiful woman, English, recently arrived from Haiti, named Annie Mae Patterson. He caught her beauty to the point of taking her in marriage and taking her to her sugar plantation in Montego Bay, with an area of ​​300 square kilometers and some 2,000 slaves at her service.
El ahora sucersor de la fortuna Palmer conoce una hermosa mujer, inglesa, recién llegada de Haití, llamada Annie Mae Patterson. este se prendó de su belleza hasta el punto de tomarla en matrimonio y llevarla a su plantación de azúcar en Montego Bay, con una extensión de 300 kilómetros cuadrados y unos 2.000 esclavos a su servicio.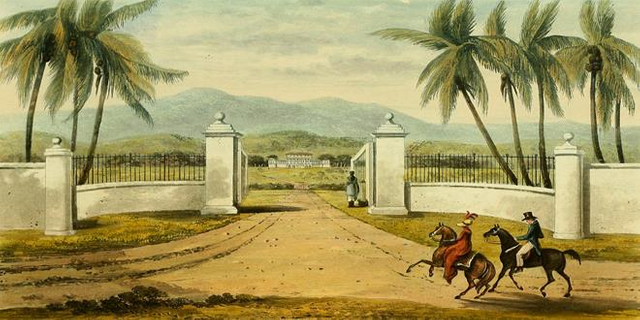 sourse
This girl's childhood had not been very pleasant. She was born in England but as a child she moved with her parents to Haiti and lived there until they died of yellow fever. He was barely 11 years old. when she was admitted to an orphanage but her nanny adopted her and educated her until she was of age. This lady took care of her care and since she was a Voodoo priestess, a Mambo, she taught her the art of black magic, among other knowledge and malleable skills
la infancia de esta chica no había sido muy placentera. Había nacido en Inglaterra pero de niña se trasladó con sus padres a Haití y allí vivió hasta que ellos murieron de fiebre amarilla. Tenía apenas 11 años. cuando La internaron en un orfanato pero su nana la adoptó y la educó hasta que fue mayor de edad. esta señora se encargo de sus cuidados y como era una sacerdotisa vudú, una Mambo, le enseñó el arte de la magia negra, entre otros conocimientos y habilidades maleficas
That is why over time he would be known by his own slaves as the "White Witch of Rose Hall" - the White Witch of Rose Hall.
es por ello que con el pasar del tiempo sería conocida por sus propios esclavos como la "White Witch of Rose Hall" –la Bruja Blanca de Rose Hall–.
Annie felt some satisfaction with the suffering of her slaves whom she also used as eventual lovers.
Annie sentia cierta satisfacción con el sufrimiento de sus esclavos a los que utilizaba también como eventuales amantes.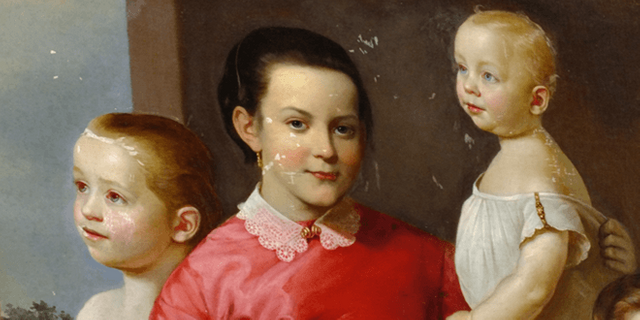 sourse
quickly she starts to get bored of her husband and made her disappear. It is said that He poisoned him by dying in the so-called "room of the knights", which then closed forever so that no one knew what happened there. being its official version that her husband had contracted yellow fever and died.
rapidamente esta comienza a aburrirse de su marido y lo hizo desaparecer. se dice que Lo envenenó muriendo en la llamada"habitacion de los caballeros", que luego cerro para siempre para que nadie supiera lo allí ocurrido. siendo su versión oficial que su esposo había contraído la fiebre amarilla y fallecido.
then she has a new husband who had a death similar to that of her previous husband with the difference that in this case she was not poisoned but stabbed him, After stabbing her several times she wanted to make sure she was well dead and poured on her Heard hot oil. death: yellow fever; and also sealed that room. The call Toile one for its French style.
luego esta tiene un nuevo marido el cual tuvo una muerte parecida a la de su anterior esposo con la diferencia de que en este caso no fue envenenado sino que lo apuñaló,Después de apuñalarle varias veces quiso cerciorarse de que estaba bien muerto y vertió sobre su oído aceite caliente. defunción: fiebre amarilla; y también selló esa habitación. la llamada Toile una por su estilo frances.
Annie Palmer murdered her first husband, and two others in the rooms of her house, and then buried them in the sand of the beach, it was said that Following Annie's orders, some slaves of her trust removed the bodies through secrets underground passageways and buried under the sand of a nearby beach.
Annie Palmer asesinó a su primer marido, y a otros dos más en las habitaciones de su casa, para luego sepultarlos en la arena de la playa, se decia que Siguiendo las órdenes de Annie, algunos esclavos de su confianza sacaban los cadáveres a través de secretos pasadizos subterráneos y los enterraban bajo la arena de una playa cercana.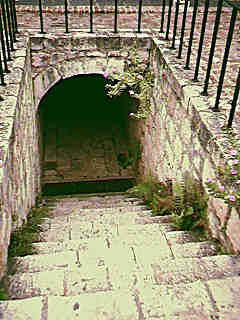 sourse
apparently this woman dies tragically because of the revenge of a lover, being killed and buried behind her mansion. Those who took care of his funeral performed a multitude of rituals to prevent the soul of such a woman could never leave the grave, but the ritual should not have been done well since there are many who claim to have seen Annie's ghost wandering her residence Rose Hall
aparentemente esta mujer muere trágicamente debido a la venganza de un amante, siendo asesinada y enterrada detrás de su mansión. Los que se encargaron de su funeral realizaron una multitud de rituales para evitar que el alma de una mujer así nunca pudiera salir de la tumba, pero el ritual no debería haberse hecho bien ya que hay muchos que afirman haber visto al fantasma de Annie deambulando por su residencia Rose hall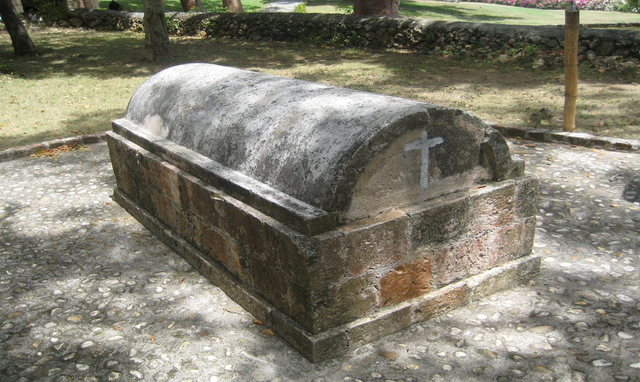 sourse
According to all the events that took place in this house, it is considered one of the most mysterious not only in Jamaica but in the entire Caribbean. It is said that there occur impressive ghostly appearances, these continue to speak. This is a must stop for all those who approach this island.
de acuerdo a todos los eventos ocurridos en esta casa es considerada una de las más misteriosa no solo de Jamaica sino de todo el Caribe. se dice que alli ocurren apariciones fantasmales impresionante estas siguen dando de que hablar. Esta es una parada obligada para todos aquellos que se acerquen a esta isla.
Rose Hall has now been restored
Today it is one of the most attractive places for tourists who want to know more about the mysteries of Jamaica. and home to exclusive events and memorable weddings. .
Rose Hall ahora ha sido restaurada
Hoy es uno de los lugares más atractivos para los turistas que desean saber más sobre los misterios de Jamaica. y hogar de eventos exclusivos y bodas memorables. .
Until next time greetings ...
Hasta una próxima oportunidad saludos ...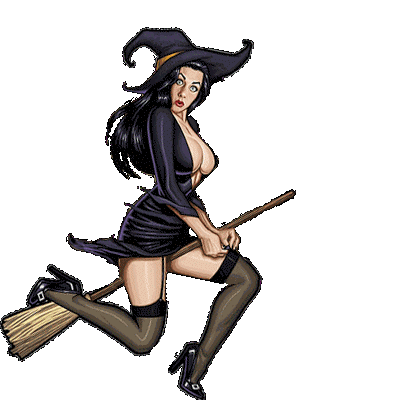 ---
Posted via ReggaeSteem | Reggae Culture Rewarded