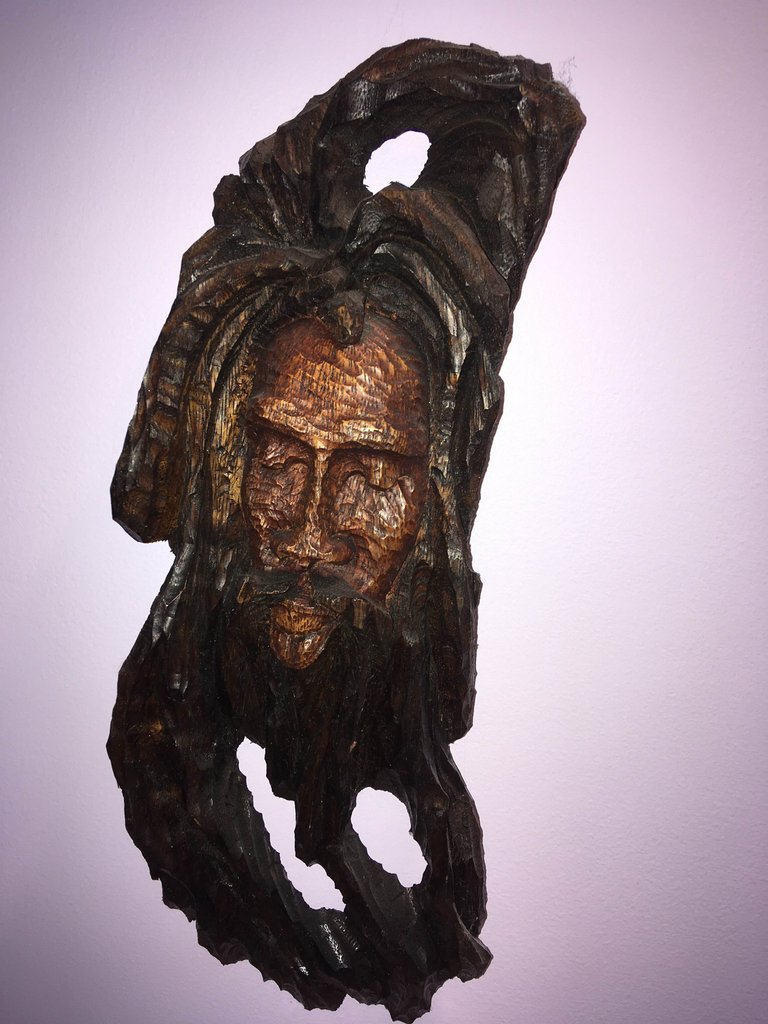 Every time I go to Jamaica I buy myself a wooden sculpture. The masterful art of the Jamaican woodcarver is something quite extraordinary. It's one thing to walk into a shop and visually see all of their workmanship, but an entirely different perspective actually getting to see them work in front of your very eyes. The intricacies are immaculately chipped and chiseled into the wooden canvas as it slowly manifests into something solely unique to the artist themselves. Each piece has a story.
For me, this piece describes the Jamaican people as the society I know them to be. Not as many others may perceive them having never even been to the island and passing prejudgments from misconceptions and other preconceived notions or biases. It's not fair to judge and classify an entire culture of people based on factors of predisposition such as poverty and hardship.
If anything, the hardships which have been endured and overcome goes simply to show how hard and dedicated the people which make up the country of Jamaica are as a unit. It has and always will be a collective effort here. It's embedded in their blood.
This piece also represents perfectly the efforts which are taking place here on reggaesteem. It's quality, and we pride ourselves here on reggaesteem on this particular attribute. The time and effort we spend here has meaning, just as this Rasta head does as it rests perched in my room above my night stand. The meaning tells me to look deeper and see through the surface to a more deeply rooted beginning that has allowed us to progress to a current state that we never thought humanly possible.
The ways of the past lead us to reach new heights, and think- without these prior experiences, none of what happened today would have even become a reality tomorrow. Thank you to all who have paved the way forward. We be JAHM'in, mon.
Respect,
@conradsuperb
Posted using Partiko iOS