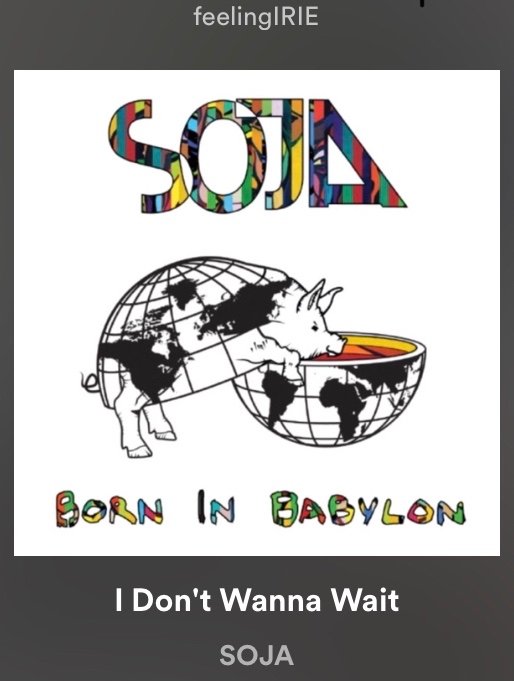 I bring to you all another American reggae band. My first feature introduced a Jewish American artist by the name of Matisyahu. I thought many of you may have heard him before, but it seemed as though this was not the case. Give Matisyahu a listen if you haven't already. The unique flare and flavor he uses in his reggae songs are quite original.
The most recent American reggae band I featured on reggaesteem, just 3 or so days ago, was 10 ft. Ganja Plant. 10 foot's roots reggae/dub style music is a must listen if you love reggae vibrations.
Another New Reggaesteem Feature
I know bring to you another new American reggae feature on ReggaeSteem - SOJA. Soldiers of Jah Army, based out of Arlington, VA, originated in the late 90s (1997), quickly taking the American reggae persona by storm. They quickly slid their way on the reggae charts, becoming a Grammy front running contender just a few years after forming.
Their 3rd album, Born in Babylon, peaked #11 on the Top Heatseekers chart. Soon after, Strength to Survive, topped the Billboard Reggae Album Chart In 2012.
SOJA continues to mix, master and engineer new music to bring to the reggaesphere. The eight member band continues to make unique styles of reggae, introducing them wholeheartedly to the world. American reggae bands are becoming more and more popular, as the genre itself has spread worldwide since the 70s by reggae legends like Bob Marley and The Burning Spear.
I leave you a link to listen to SOJA below
https://m.youtube.com/watch?v=X572Mp_r46E
Posted using Partiko iOS