Today on Cooking with Crypticat we turn two of the Caribbean's hottest peppers into a sauce. The Scotch Bonnet and the Scorpion peppers can easily make anyone cry but in very small doses they are absolutely delicious. We've made hot sauces many times before and it really isn't a science, just don't get it in your eyes!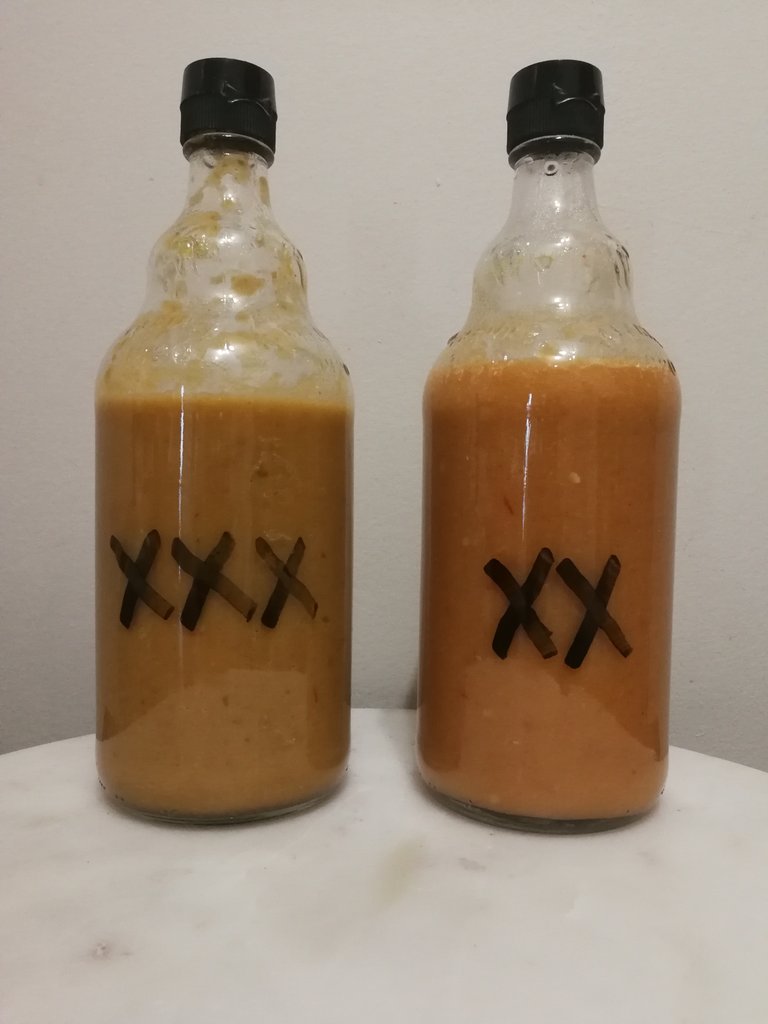 The XXX is the Trinidad Scorpion Pepper Sauce, we have been growing them for years off seeds from a pepper brought over directly from the island. The XX is the Scotch Bonnet Sauce, we bought the peppers from the supermarket the other day, they were likely grown in the area. Scotch Bonnets are the famous hot peppers from Jamaica, they are about 25% as hot as the Scorpion peppers but from 10 to 100 times hotter than a Jalapeno pepper.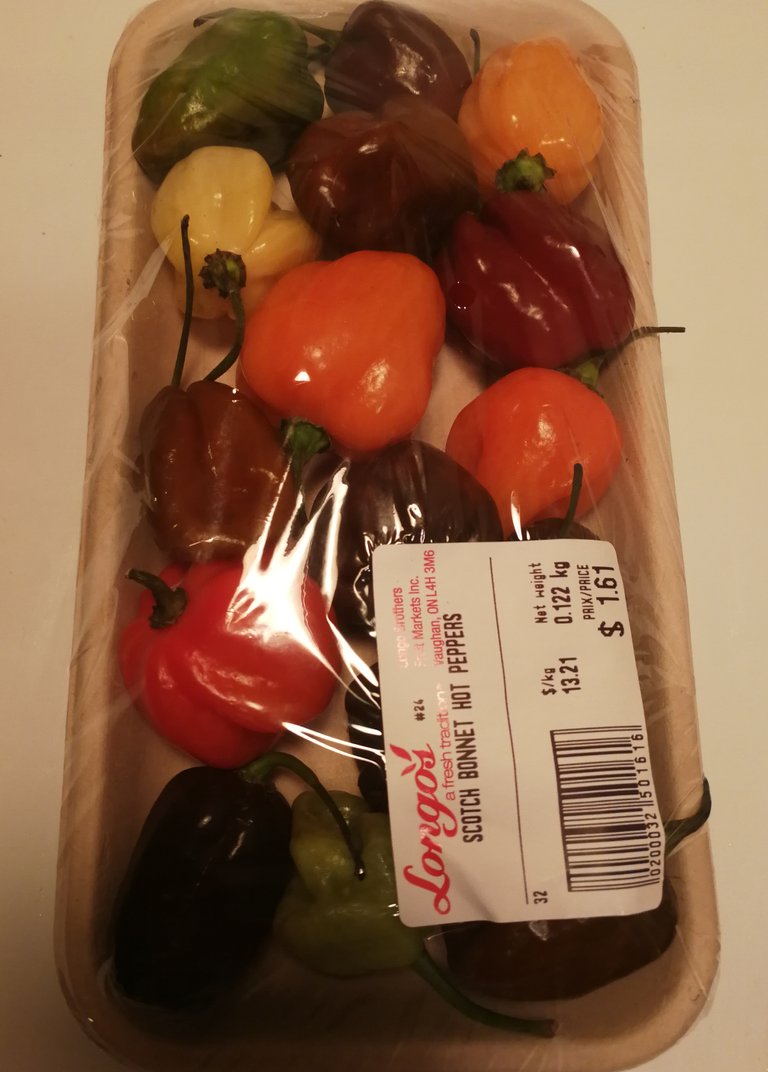 Making the Sauce is simple. For the Scorpion Pepper Sauce I added carrots to dilute it a little, other than that, both the recipes are the same.
Ingredients
12 to 20 Scotch Bonnet Peppers (Or Scorpions, Ghost Peppers, Carolina Reapers, Etc.)
1 small onion (1/2 cup) diced
6-8 crushed cloves of garlic
1 tsp salt
1 tsp vegetable oil (or canola)
2 cups of water
1/4 cup of vinegar
2 tbsp sugar
1 or 2 carrots/apples for dilution (not necessary)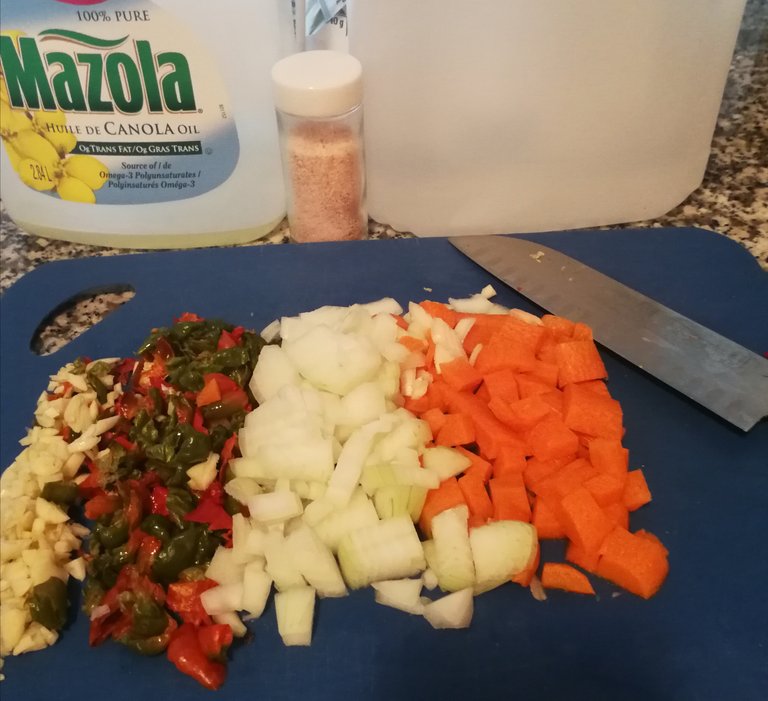 Above is for the XXX Scorpion Sauce
Below is for the XX Scotch Bonnet Sauce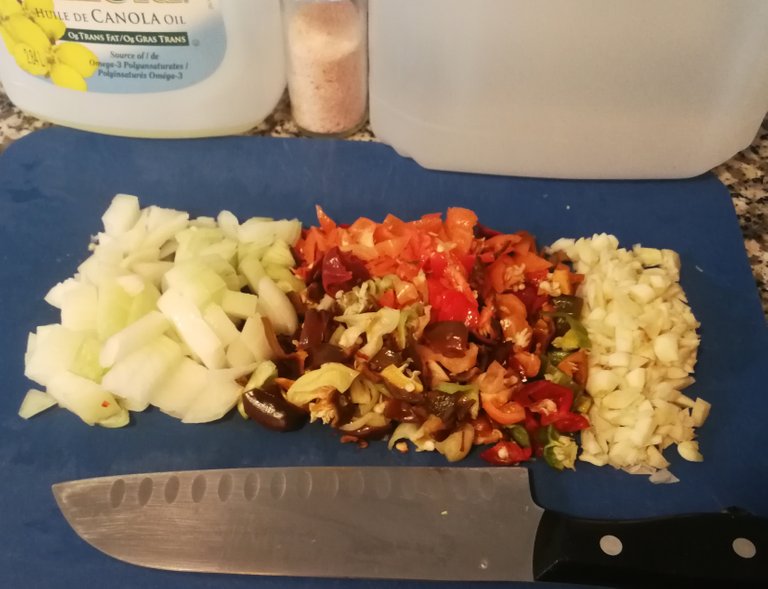 Directions
Heat the oil in a pan and fry the peppers, garlic, onion, salt and any vegetable/fruit you happen to add for 4-7 minutes over medium heat. Don't let it burn!





Add the 2 cups of water and bring to a low boil for 20 minutes give or take while frequently stirring. Remove and allow to cool.

Add the vinegar and a bit of sugar to make it less tart. Then use the immersion blender or transfer the mixture to a blender.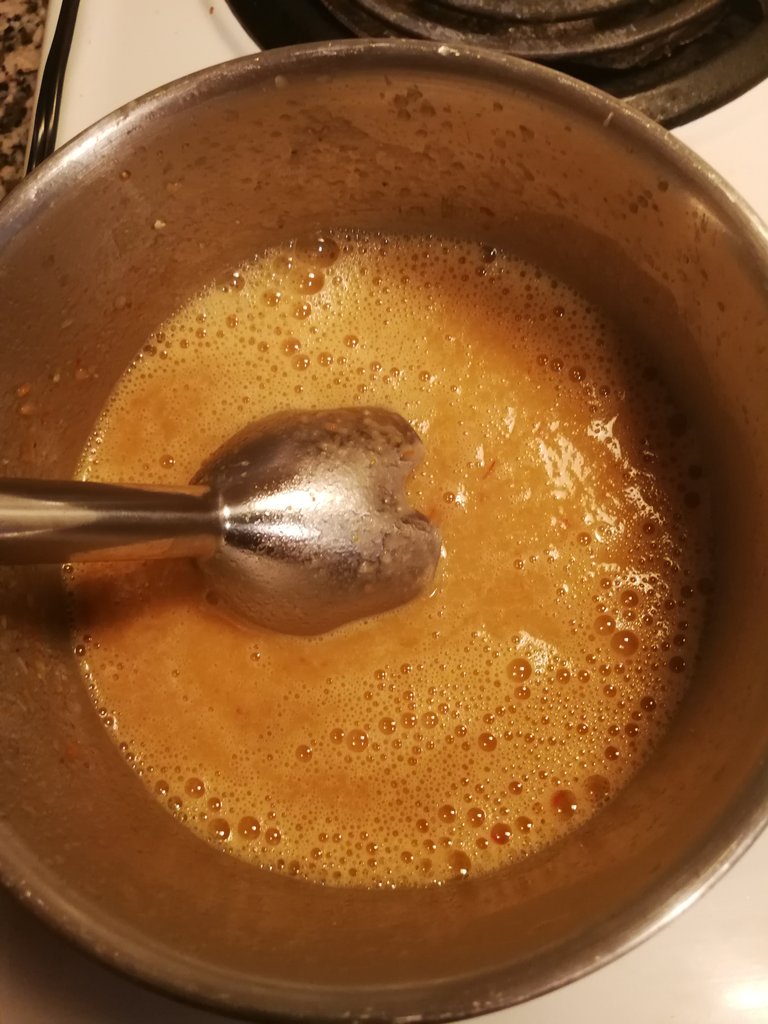 Once it's pureed into a sauce, bottle then refrigerate.
~Bon Appetite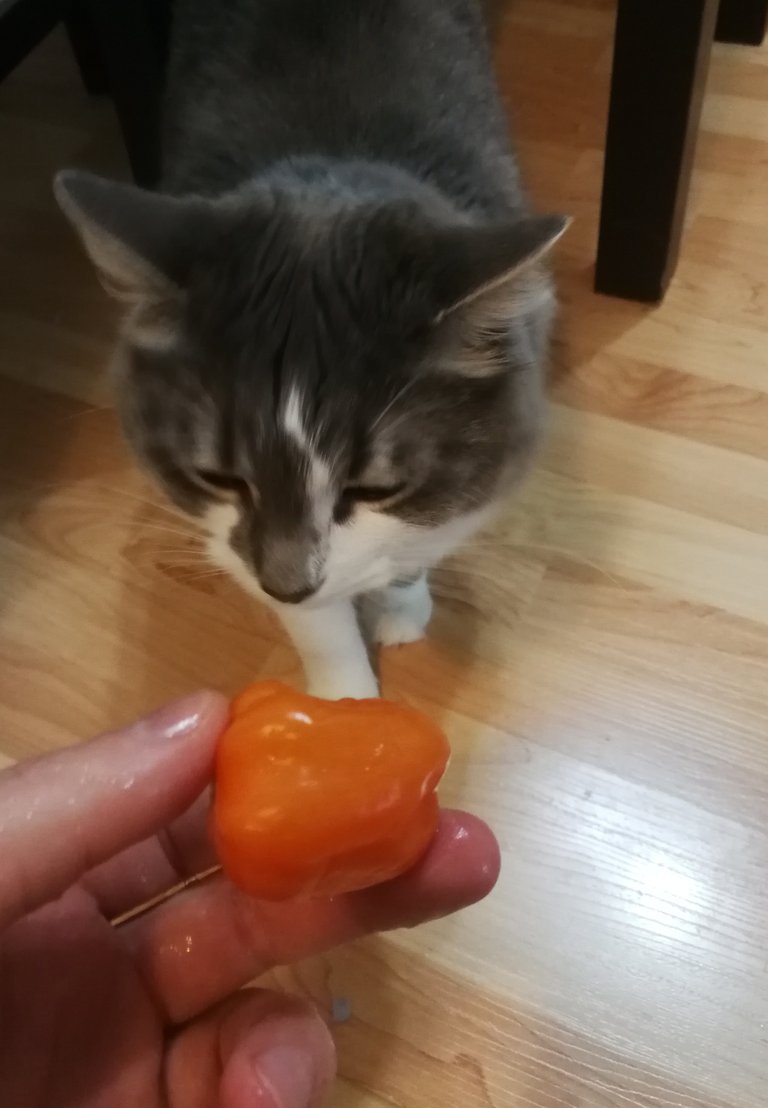 Cats don't like peppers, which should tell you something!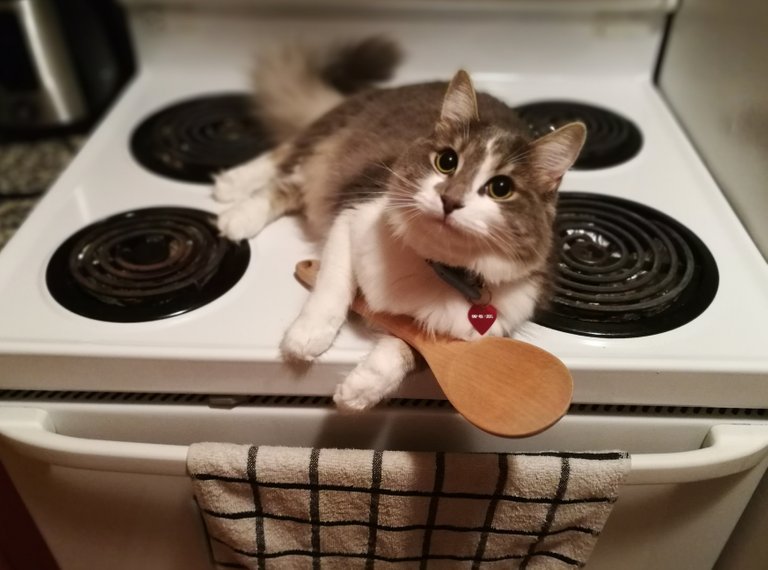 Thank you for joining us on another episode of cooking with Crypticat. Enjoy your sauce!
---
Posted via ReggaeSteem | Reggae Culture Rewarded