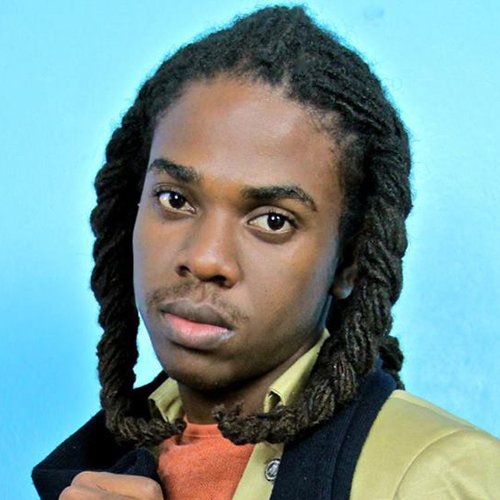 Jahmiel Foster was Born in the great city of Portmore, St. Catherine, Jamiaca on August 30th 1992 (Age 27). Jahmiel is a raggae dancehall singer, song writer and recording artiste.
His father identified his love for music at age four as he is always seen doing songs on his own and miming to songs.
His musical heros and role models are Bob Marley, Buju Banton, Sizzla Kolangi etc.
He has signed to this various labels like Young Vibez, T.J Records, Brit Jams, U.I.M Records, and Head Concussion Records where his music career has flourished. At 7 years he had already be performing on stage and likewise he has performed in over 60shows.
Jahmiel is known for writing his own songs and also realising hits like Mi nuh mudera' and 'New year yah' both produced by Young Vibez Production and his latest hit single title I need you which was released in 2019.
I will be publishing my own review of the song in this very article.
Title: I NEED YOU
Artiste: JAHMIEL
Produce by : EMUDIO RECORDS
Youtube
The song is a love song sang infused in raggae and dancehall that can turn the groove of a party.
In the first verse, he connote love is an action or doing word rather than just mere words of the lips. Love is a thing that comes from within and its stir up the heart.
The second verse bounced on the point that money can do so many things but it cannot buy love, even if it buys love, it cannot buy REAL LOVE. Real love is so attractive and it connects the heart and mind.
The third verse explained that there is virtually no replacement of true love as regards the strength of the connection and it will be hard for either party to get a replacement.
The chorus is so lovely as it point that EVERYBODY NEEDS SOMEBODY meaning one cannot survive all by himself/herself.
The punch line or hit line I love the most is I know those words are few
But I'll show you
The song has to be 9 out of 10 because this is vibes that links to each lines and melody.. The music is a blend of contemporary melody, raggae root, dancehall with a touch of hiphop.
I will recommend this songs to Dee-Jays and all true music lovers.
This is my entry to the JAHM REVIEW BOUNTY BY @dmilliz and can be seen here
Thanks to the raggaesteem team and special thanks to @crypticat for his push.
---
Posted via ReggaeSteem | Reggae Culture Rewarded