This will serve as a quick update as this is the second time I have drafted this post, but the first included an accidental error that was unable to be fixed. So turns out there's a "decline payout" option in the advanced settings for reward distribution. On the first attempt, I must have clicked on this option accidentally as I posted earlier from my mobile because I noticed the post was not earning any rewards. I'm not sure why "decline payout" is even an option. The only thing I can think of is promotional services and/or posts that may receive compensation upon post payout. Other than that, I have no idea what the purpose of declining payouts would be, as it has no real benefit for both the content creator as well as the curators. Nonetheless, I have edited the original post to read "Error," changed tags, and downvoted to try to hide from the feed since I bring to you now what should have been in the first go around.
American Reggae Bands on ReggaeSteem - Series Cont.
In this post I will continue where I left off bringing American reggae bands to ReggaeSteem. This band is rather unorthodox but their JAHMs are super-irie and always seem to put me in good spirits when listening. The band is called Thievery Corporation, a two man band that you have to hear to believe. Before I continue any further, please allow for me to quickly recap the previous posts in this introductory series to American reggae bands brought to ReggaeSteem.
The original posts for each band/artist may be referenced at the following links below:
Thievery Corp.
This band is a mix of so many styles and genres it's difficult to classify or constrain them to any particular subset of music. With that said, I personally would say they are a perfect representation of what music is meant to channel. That is, a diversification of emotion and meaning that taps into the deeper human conscious. Thievery creates some of the most unique sounds together, creating an array of sensation which only a listener may fully understand. I use their music to relax and unwind when my mind is unclear. The morning time especially for car rides to work, opening my mental capacity to prepare for the day ahead.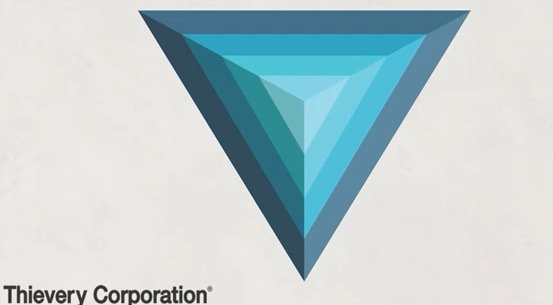 It may sound crazy, but simply listening to this group is, for me, a form of meditation in and of itself, similar to that of 10 ft. Ganja Plant. On Wikipedia, T.C. is defined as an American electronic music duo consisting of elements mixed from various arrays of music such as dub, acid jazz, reggae, Indian classical, Middle Eastern music, hip hop, electronica, and Brazilian music, including bossa nova.
Many of their songs mix all of these elements together, while others have a stronger indication from one or a few of these musical elements. Their music is always unique and sounds different than any other band I have ever heard. In music, if you can stand alone and create such vibrations, then you're doing something others are not.
Have yourself a listen to Thievery Corps song, Let The Chalice Blaze
https://m.youtube.com/watch?v=-_3zkDe0fgg
Welcome to ReggaeSteem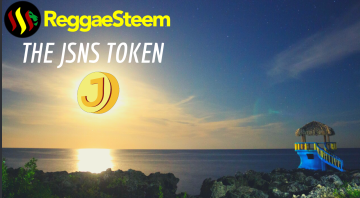 @reggaesteem's ultimate reward system. The JAHM Stake and Stay Token is explained in detail Keep Powering Up and you can JAHM your way to JAMROCK!
Come Join Us On ReggaeSteem Today!
|Web|Tribe|Telegram|Twitter|YouTube|Discord
---
Posted via ReggaeSteem | Reggae Culture Rewarded