Jinjer are a very interesting band from Eastern Ukraine.
I've been following their work since they only had 4 songs and, at that time, hardly anyone knew their name (or sound.) I've been lucky enough to see them grow into a fantastic band, I've already went to a couple of their live performances... and I'm sure I'm going to watch another show or two, whenever possible.
These youngsters are overflowing with creativity, talent and energy. I truly think that any Metal fan should put his/her prejudices aside and take the opportunity to see them live, at least once. Believe it or not, I know plenty of Metal fans who refuse to listen to Jinjer "because they have a girl as a vocalist." 😲
Well, this girl puts a lot of male Metal vocalists to shame. So, that reason is moot.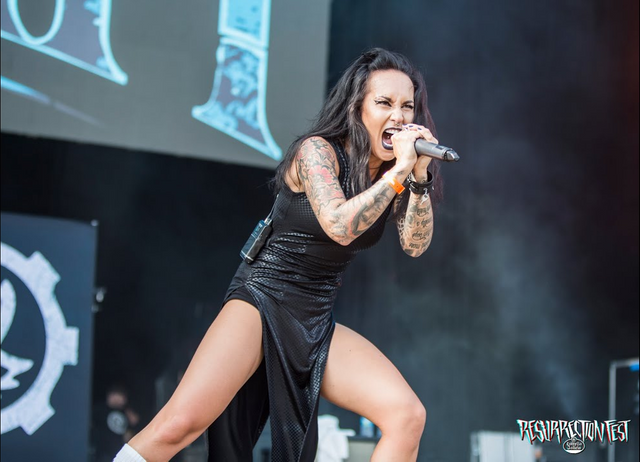 Every time they release a new song, it's a complete surprise. I've learned to anticipate anything and to expect nothing... and even so, they manage to blow my mind, time after time!
So, what have Jinjer come up with, in this new song? Oddly enough, their latest release - Judgement (& Punishment) - is a perfect mix between Metalcore and Reggae.
"Metal and Reggae... in the same song? And does that even work?" - I hear you asking.
Well, check it out for yourselves:
I wonder what @dmilliz will think about this tune.
---