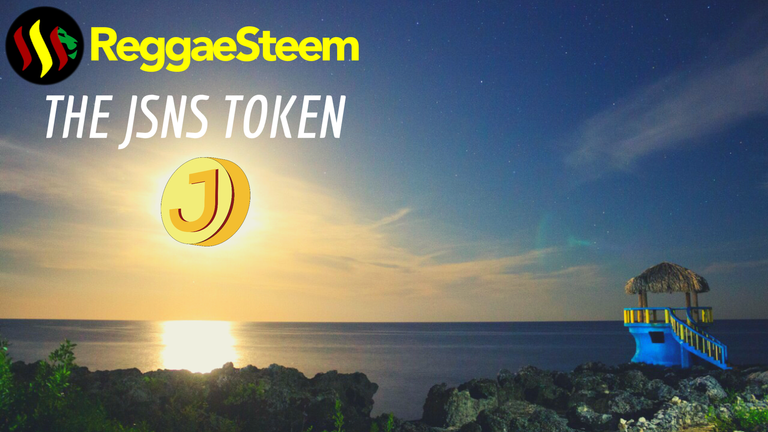 Greetings from Team ReggaeSteem!
Please read carefully as this is our most extensive explainer (yet) for ReggaeSteem JAHM Stake & Stay vacation packages and...
The JAHM Stake & Stay Token (JSNS)
One of the greatest options you have when getting rewards on ReggaeSteem is acquiring a JAHM Stake & Stay, our first tokenized vacation package. Community members can collect a JSNS by staking a minimum of 100,000 JAHM Tokens, further conditions explained below.
JAHM Stake & Stay packages are powered, monitored and accounted for with the ReggaeSteem JSNS Token.
ReggaeSteem members can redeem a JSNS Token (once) per year.

ReggaeSteem members can redeem a vacation package using JSNS tokens (once) per year.

The new calendar year resets on the last Redemption, be it a token or vacation. (see JSNS Checklist below)

How to Request a JSNS Token?
JSNS Tokens are issued to ReggaeSteem members upon request, after a background check to ensure the staked JAHM was not previously used for a JSNS redemption in that year. We also perform an audit to ensure the account making the request is not blacklisted or involved in any fraudulent or 'shady' activity on the Steem Blockchain. We want everyone in Jamaica to have an irie time!
Delegated JAHM Power (Delegated Staked JAHM) do not count towards any JSNS redemption.
Zero Tolerance Regarding Abuse. We reserve the right to disavow any redemption claim.
JSNS Token Request Checklist
Stake Requirements:
— Account must not have Powered Down within the past 90-days
— Staked 100,000 JAHM within the past calendar year
— Staked 100,000 JAHM since last JSNS Token redemption (if any).
If you stake 100k JAHM this year and requested a JSNS Token, the clock resets: you must stake a new set of 100k JAHM to be eligible for another JSNS Token the next calendar year.
— Staked 100,000 JAHM since last JSNS Vacation redemption (if any).
If you redeemed a JSNS Vacation this year, the clock resets: you must stake a new set of 100k JAHM to be eligible for another JSNS Token within the next calendar year.
For Example:
Miss Marley acquires and has staked 100,000 jahm on March 1, 2020. She requests a JSNS token and is granted one on March 3, 2020. She then decides to Redeem it for a Vacation in the Fall of 2020 and on September 3rd, 2020 she is approved.
She enjoys her vacation so much, she continues to collect JAHM rewards and enthusiastically posts on ReggaeSteem, earning and staking another 100k JAHM for a total of 200k JAHM in July of 2021. She must now wait until September 3rd, 2021 to get another JSNS token.
Activity Requirements:
— Account must be active and engaged within the past 90-days on ReggeSteem, having done a minimum of 10 posts or unique comments.
— JAHM is free and clear of shady activity ie. 1) used for a previous JSNS redemption then transferred. 2) JAHM must not have been acquired via wash trades. 3) JAHM cannot have been obtained fraudulently.
— Account must be owned by an individual and not a non-personal/shared account or group.
— JSNS claims and/or redemptions are a privilege not a right, ReggaeSteem reserves the right to revoke your privilege at anytime for any reason.
To Request a JSNS Token contact us on the ReggaeSteem Discord

Why the JSNS Token?
One word: Accountability.
JSNS allows us to see at any given time who and how many ReggaeSteem Members are ReggaeSteem Travellers at any given time-- while ensuring JSNS distribution is free of bad actors. JSNS Token distribution has been capped at 10,000 JSNS marking our future goal of 10,000 (or more) ReggaeSteem Travellers to Jamaica and the Caribbean.
The JSNS Pool currently stands at 100 JSNS. With 1 JSNS Token minted during initial distribution for our first 100, there's a current capacity for 101 total ReggaeSteem Travellers.
JSNS Token SCOT Settings
Max Tokens: 10,000
Initial Mint/Distribution:
-- 100 to Pool
-- 1 to (first) 100k JAHM Staker: @shanibeer
Can JSNS Tokens be Gifted?
Yes, you can transfer the JSNS Token to someone on the blockchain, it is recommended that you ask us first to see if we will honor that individuals redemption.
We recommend that you leave a memo when transferring JSNS to the individual, that way we can easily verify the transaction. If the individual is not on the blockchain, you must redeem the JSNS Token on their behalf in discord. Be sure to have their correct information at hand as we will need to KYC the traveller.
Are JSNS Tokens Available on Steem-Engine?
Yes, JSNS Tokens will be available in limited quantities for those who want to redeem a JAHM Stake & Stay vacation package using Steem (SteemP) or other approved future base pairs on Steem-Engine DEX. All above conditions apply when redeeming a vacation.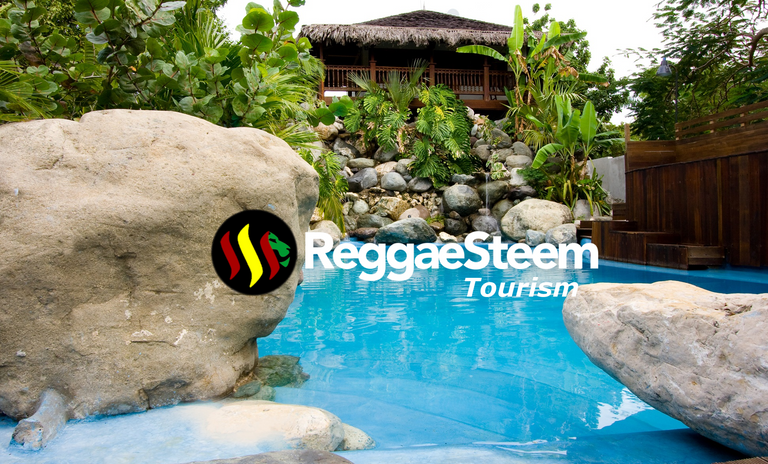 How to Redeem a Stake & Stay Vacation?
JSNS holders can redeem a vacation (once) per year. The new year begins after the last vacation (if any).
Currently there are two options, members can trade in 1 (one) JSNS token for a 3-day stay or 5 JSNS Tokens for a 5-day stay in Jamaica. ReggaeSteem members can choose from the available list of hotels/resorts on our website. Upgrades are also available! *Terms and Conditions apply.
Things to Remember:
Transportation (including flights and airport transfers) are not included. We have recommended drivers and tour providers available and plan to provide discounted services in the future.
Nurse Beth Bloof, RN @nursebethploof of Comforts of Home Nursing Services, LLC is available to assist ReggaeSteem travelers in case of any emergencies while in (Negril, Jamaica). Her direct contact info will be provided, feel free to pre-register for her services at https://www.j.mp/comfortsJA
Stake & Stay Vacation Request Checklist
— KYC is required to book your stay at participating hotels, be prepared to provide a dated picture holding your passport. Jamaicans can show valid government-issued ID
— You must also have proof of a visa (if required) and valid transportation confirmation to Jamaica.
— Vacations must be redeemed at least 30-days prior to hotel booking.
— Send JSNS (1 or 5) to @BeachfrontCrypto, include a memo with expected Arrival Date.
Please note, JSNS Tokens are non-refundable. Once redeemed, JSNS Tokens are returned to the JSNS Pool held by @BeachfrontCrypto to be recycled.
For more details and to Redeem a JAHM Stake & Stay vacation package visit ReggaeSteem.com/tourism or feel free to contact one of our team members in the ReggaeSteem Discord.


JAHM Proof of Stake begins on January 3rd, 2020. A countdown can be seen at ReggaeSteem.com/jahm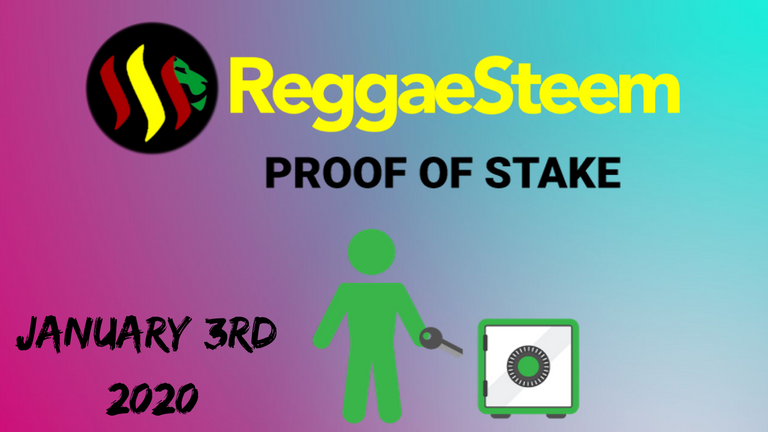 ReggaeSteem Delegation
Delegate to ReggaeSteem and be fast tracked to be considered for the JAHM whitelist by @cryptitcat. (You also need quality posts to be on this lists/auto-trail). Delegators go on the ReggaeSteem curation trail where your non-JAHM/Reggae related posts are curated once per day up to 5 times per week with a percentage depending on your delegation amount.


If you have already delegated to us and have nott seen the ReggaeSteem account voting your non-JAHM tagged content ( content not on ReggaeSteem), please contact us on Discord. Steem from this curation trail is used for ReggaeSteem development and growth. At the moment we are not offering any form of "dividend" style rewards in return for delegation.
50SP| 100SP |200SP | 300SP | 1,000 SP| 10,000SP
---
Thank you for being a part of this journey. We look forward to growing with you and bringing Reggae Culture and a nation onto the Steem blockchain.





Web| Tribe| Telegram| Twitter| YouTube

---

Posted via ReggaeSteem | Reggae Culture Rewarded