Yo, s-irie here. Just back from Southeast Asia. Hope everyone had a prosperous 2019. But now, 2020 is upon us. It should be a fun year here on the entire blockchain. My favorite project on the entire blockchain continues to be ReggaeSteem without a doubt. It's the perfect place for me. There's no place like home.
I start off this year by bringing you my second consecutive 10,000 JAHM Power up. I can't say it enough - keep stacking. Seems as though more people are beginning to pick up on this trend. We are seeing the price begin take off. Well, it's been on a constant upswing, but something should be telling you the wind is picking up. There's things looming around every corner when it comes to ReggaeSteem. That's why I keep powering up my JAHM, proving my belief in the project long-term. With Proof of Stake, it only makes sense to power up on JPUD and then let PoS do its thing.
Excited for this year and many more ahead. In 2020, travel plans consist of Negril, and only Negril. After this trip to SE Asia with @conradsuperb, there's no place I'd rather be than the 7-mile. I've been more than I can count on my own two hands, so I'll just keep JAHMin to that list. What's better than Negril vibes? From experience, I can tell you the answer is nothing. So keep JAHMin people.
Here's my contribution to this month's JPUD before PoS: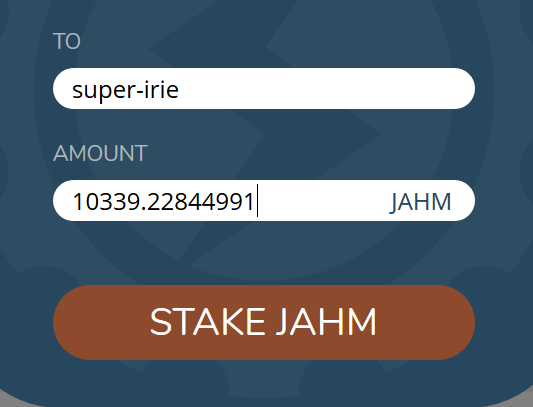 Let's Keep it JAHMin this year and beyond
Respect,
S-Irie
---
Posted via ReggaeSteem | Reggae Culture Rewarded