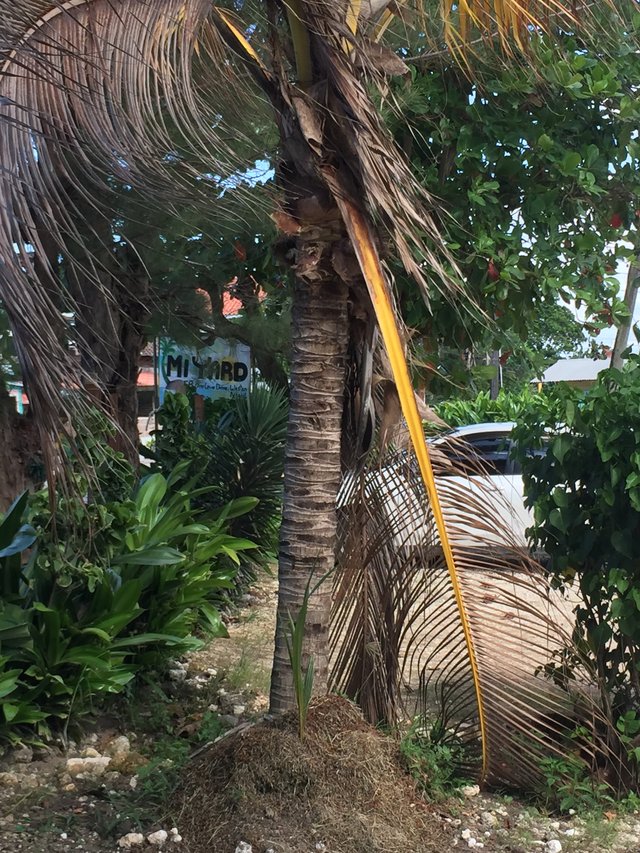 !
.
When I was growing up coconut trees grow very tall and live very long. They also grow many times in a year and could be seen almost everywhere. Now a days and especially in Negril they don't live very long. In fact after one or two bearing season expect them to die.
This one, in this picture did exactly that. It last for a few years then started to wither. I reach out on facebook to get help to save it. I was told to get some top soil and throw at its root. The top soil was added base on the recommendations and suggestions however it still continue to die.
It should be noted that in the eighties we were told that coconut oil was not good for us. Then the coconut trees started to die, strange. Studies after studies have not reverse the situation. However we imported vegetable and other cooking oil to substitute for the dying coconut oil industry.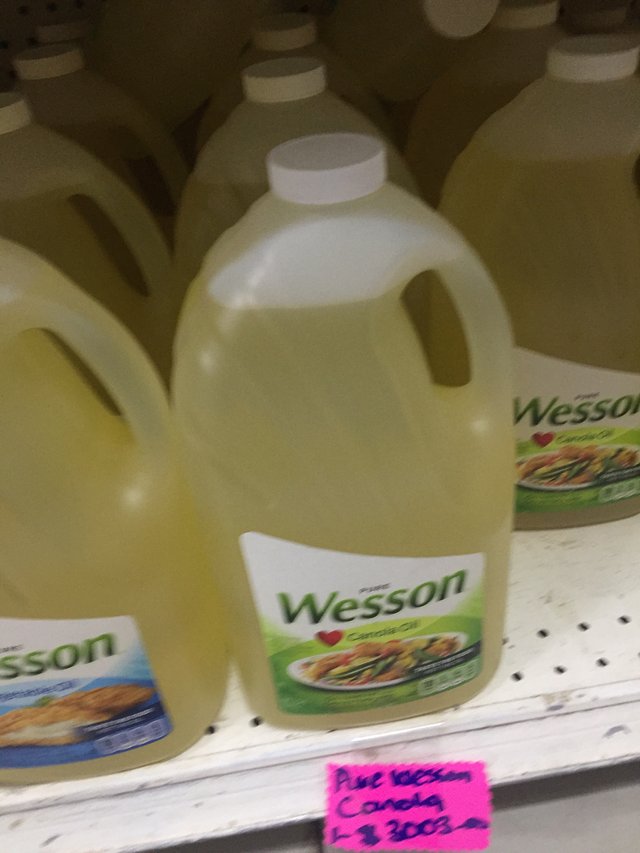 These days one of our local brand Grace carry coconut oil but it is very expensive.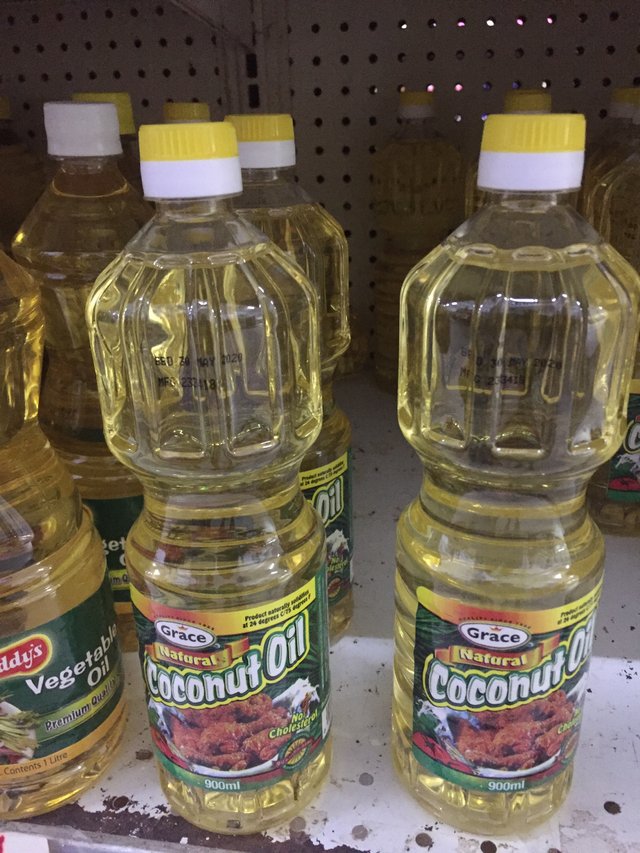 I grow up in the country. In those days coconut and breadfruit was a part our daily food. Greater Cake, Drops are two that come to mine I really dont remember some of the names of the products I use to enjoy from the abundance of coconut. Jahmers can help me out with some of those names...
One morning I woke up late and while walking toward the restaurant I notice that the dying coconut tree has a young growing plant at the root. I shouted out loudly this must be a miracle pointing at the dying tree. The people sitting on the porch of the restaurant have no clue of what I was taking about.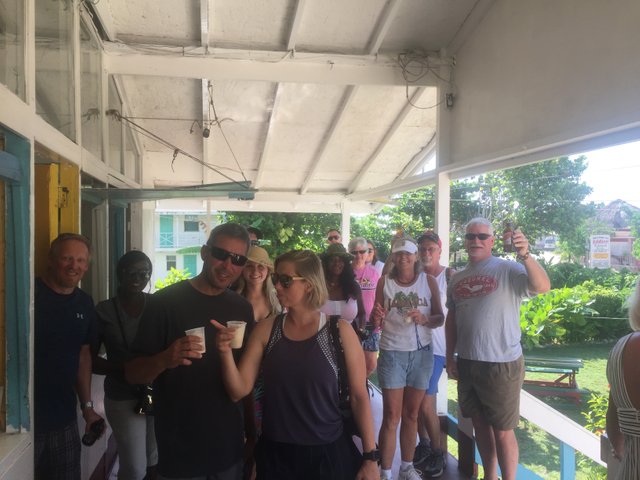 When I reach on the porch I explained that it seems like the coconut tree is growing an offspring from the roots of the dying one... They laughed at me and explained that one guy name Lloyd had planted the young plant at the root of the dying tree... So much for my miracle!
---
Posted via ReggaeSteem | Reggae Culture Rewarded