What if I told you that blockchain was going to change the world, but then you watched for two years as the world stayed the same? Would you still believe me? Change is funny, it hits us slow and fast at the same time. It is the only guaranteed phenomenon and yet few are prepared for it.
Today I would like to talk about a project that is not mine, and I am still learning about, but it is set to change the world in all the best ways. Welcome to:
TOP REASONS TO JAHM!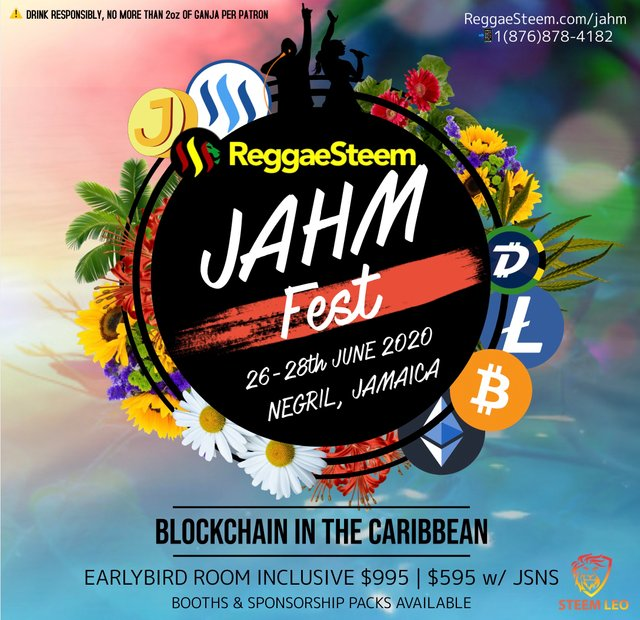 Reason 1: JAHMFEST
Meetups are the best, and an island TRIBE meetup is probably going to be even more fun. It is unlikely that we will make it this year, but I will also mention here that Jamaica has been near the top of our dream desitnation list with my wife, so if not this year, then most definitely next we will be attending JAHMFEST to report live on this wonderful project.
---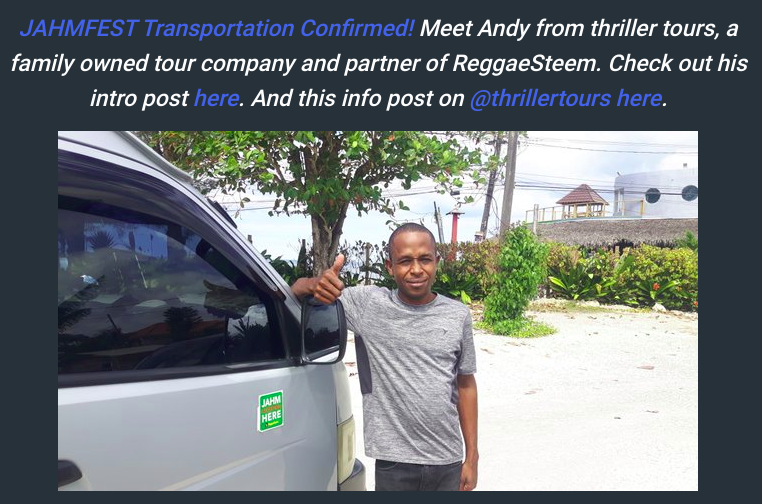 Reason 2: Local Development
As someone working on Sustainable Development in Latin America, I want to throw up huge congratulations for what appears to be an organized network of tourism operators using blockchain to attract high value tourist to their area. ITS BRILLIANT!
I hope to find a way to team up with JAHM token (or at least learn from their experiences) to increase synergy with our own sustainable development works, which focus more on biodiversity in agriculture but also scientific tourism. Surely all sustainable development solutions come together to form a remedy medley, and I strongly support all who are documenting their development journey transparently on the STEEM blockchain.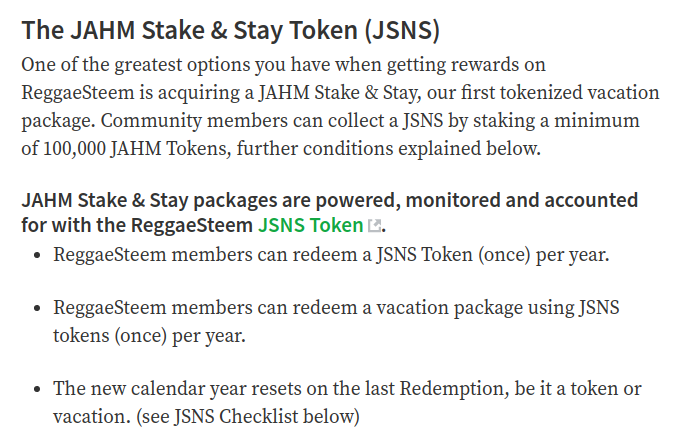 Reason 3: Incentives
The Stake and Stay is just the best one yet! There are a lot of cool ideas going around in this community. Let me share a few more with you:


Fast and easy onboarding from steem users, just an SP delegation away from having voting stake in the community!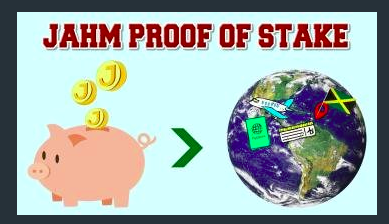 1.8% interest on staked JAHM, a nice bonus!

Onboarding for Content Creators! I might have to go to Cartegena just to get in on this 😂
I think I will be finding excuses to research and write about Carribean topics! Thank you for reading, below is a disclosure that I found funny (but true!):

---
Posted via ReggaeSteem | Reggae Culture Rewarded