The historic moment finally arrived and the first cruise ship has docked in Port Royal. The 2,000 visitors onboard were greeted by live live cultural music and tall figures from Jamaica's festive traditions.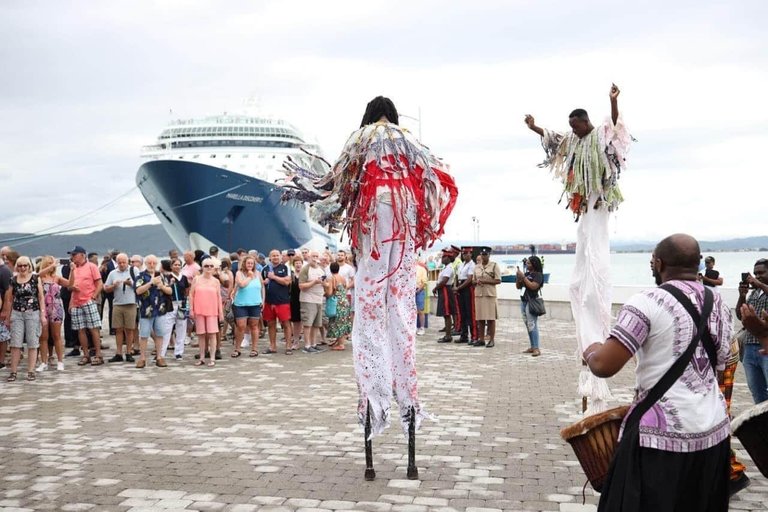 The ship docked around 7:15 AM, with the prime minster Andrew Holness greeting the first visitors to exit the ship and the captain.
The visitors seemed more than happy to be in the historic moment. With the Pier not officially open until March, this is is just a preview of what is to come.
Many of the visitors headed to various attractions in the vicinity with a majority going to emancipation park in Kingston.
The live music from what I saw online from what I saw online had a more African feel than Reggae as the theme seemed to be, going back to the roots.
I can imagine the millions of people who will be taking a pic by this sign in the near future.
All photos courtesy of the Port Authority of Jamaica.
Interview with Minister of Tourism Edmund Bartlett courtesy of JNN ( Jamaica News Network). The minister talks about the historic docking as well as the benefits for the society and more.