Jamaican Vacation
Down in West End on Vacation,
A girl got my visual fixation.
I oohed and awed,
thought 'oh my God'
Why is there so much temptation!
Man From Negril
There once was a man from Negril,
Who needed to smoke weed to chill.
He said in a cough,
as he choked his ass off
next time I'll just take a pill!
Montego Bay
Down in Montego Bay,
Jamaicans sing the Reggae.
The beat of the drum,
while sippin' on rum.
One could just listen all day!
All the great art, music and poetry showcased on https://www.reggaesteem.com/ has been rather inspiring. So much in fact that I thought to give it shot 😹 Which one was your favorite? Write a better ReggasSteem Limerick than me to be upvoted and fast-tracked onto the @jahm.whitelist!


Picture taken from @donaldporter
and the @iriegiftshop here

JAHM Whitelist Updates
Just delegated another 20000 JAHM to @jahm.whitelist bringing the total up to an eye-popping 170,000 JAHM. So if you are a member of it, you will automatically get a very Irie upvote on every qualifying post. The Jahm whitelist uses www.steemrewarding.com by @holger80 to upvote posts that are at least 75 words long, are posted on reggaesteem.io or reggaetube.io and/or contain one of the following tags Reggae, JAHM or ReggaeSteem
Congratulations to The Newest Members:
@ayjoe you have been stacking for a while and your latest post shows you do your research! Love the community spirit, keep it up!
@ganjactivist what more can we ask for than a resident vlogger and businessman from Jamaica in Jamaica? Good luck on your Steem journey, we are here for you!
@trincowski posts are legit, the blogging and photography are top-notch and there is Trincowski action on the discord and in contests. Here's some automatic help with your stacking!
Existing Members:
@crypticat, @super-irie, @shanibeer, @bahagia-arbi, @joseacabrerav, @slobberchops, @whatsthatcryptom, @chireerocks, @mariluna, @botefarm, @babarakas43, @josevas217, @jk6276.jahm, @mistakili, @conradsuperb, @justinparke, @pouchon.tribes, @missaj, @thomasgutierrez, @zainalbakri and @luca1777 Keep JAHMin!
If you aren't on the JAHM whitelist and think you should be, message me below or reach out on the Reggaesteem discord. for best results post from www.reggaesteem.io
Whitelist Levels
Larger upvotes are now being given to people who aren't selling Jahm for cryptocurrency. JAHM is meant to be spent in Jamaica and on all things Caribbean and reggae. ReggaeSteem and by default The JAHM Whitelist rewards people who love reggae, use Reggaesteem and who don't sell their JAHM to the highest bidder. Post a few great blogs, show loyalty and you too can climb up on the whitelist. Ask how you can be fast-tracked to more rewards today!
---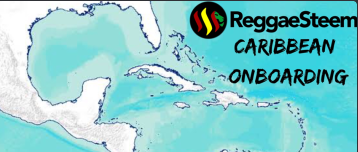 @conradsuperb's onboarding project to help newcomers from the Caribbean get a 'head start', if you want a free JAHM delegation click HERE
---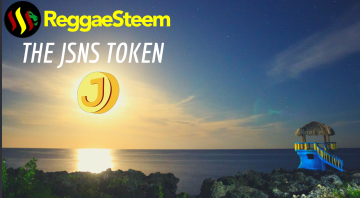 @reggaesteem's ultimate reward system. The JAHM Stake and Stay Token is explained in detail Keep Powering Up and you can JAHM your way to JAMROCK!
---
Thank you for reading and see you in Jamaica in 38 days!
---
Posted via ReggaeSteem | Reggae Culture Rewarded