In this post, I share with you Legends Beach Hotel located in Negril, Jamaica. Interestingly enough, this location is the sister hotel to another place in which I have already reviewed before on ReggaeSteem.io, Samsara On The Cliffs. Both of these Boutique Hotel locations allow the travel-goer to really feel, know, and vibe the real Jamaica. They also have a free shuttle bus that travels back and forth, bringing you from the cliffs to the beach and vice versa if you ever want to take a day trip.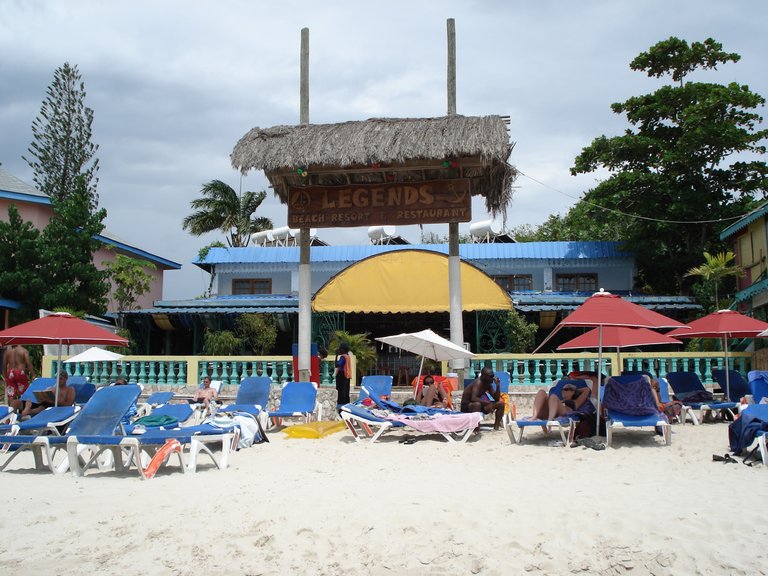 View looking toward Legends from the 7-Mile Beach
Legends is not a place I have ever stayed, but it is a location that I have passed numerous times walking the 7-mile beach or even stopping from time to time simply to relax. In 2007, super-irie and I stayed at the sister Samsara and took the free shuttle to Legends to hang out, vibe the beach, and hang with the people for a day.
Legends is located in a prime time spot on the 7-mile beach strip and offers the low-profile traveler type some key relaxation while still getting to know and feel the real Jamaica. When you are hanging at Legends, you will feel like just chilling and hanging out with the locals. None of this all-inclusive resort crap only leaving the bar area when you have to get up and go to the wash closet.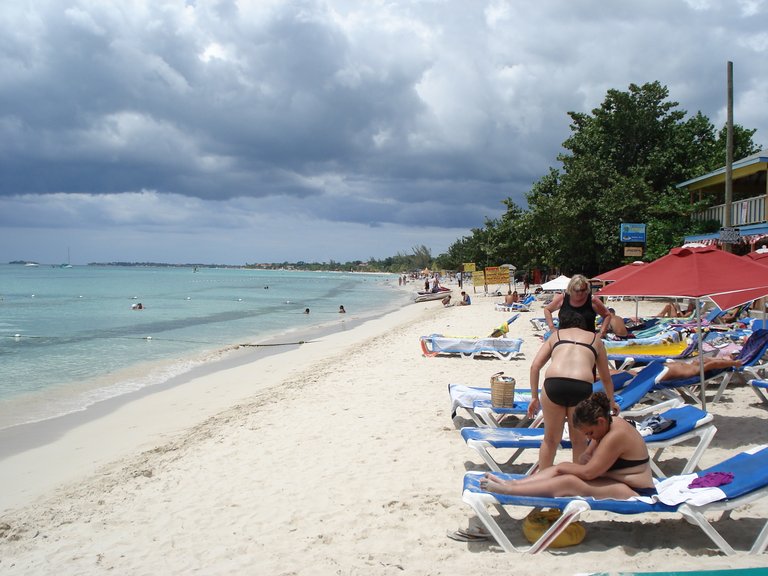 Beach front chairs lining and looking down the 7-Mile Beach Strip
Legends offers a friendly environment even to those who are not paying customers. I remember one time stopping at Legends just to sit, relax, and get out of the hot Caribbean sun one mid-afternoon day. These sort and type of stays are the ones I generally opt for while straying away from high class, fancy resorts. The price is right, the amenities are sufficient, and the feel is generally super irie.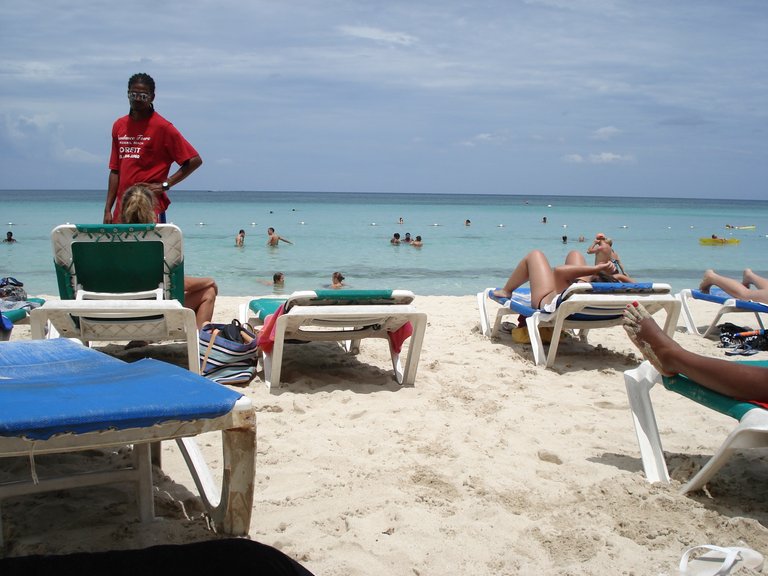 Chillin' out, maxin' relaxin' all cool and feelin' irie on 7-Mile, fool
As I mentioned, Legends is centrally located on the 7-mile and offers a wide array of options such as music, great food and beverage options, as well as many local craft and art vendor setups nearby. Jamaicans are renowned for their friendly manner and willingness to share the irie vibes with anyone who respects the Rastafari culture, so take the time to appreciate not only the beautiful atmosphere and scenery but also the amazing people who call Negril home. I promise you don't have to partake in everything that is offered, and you will still be left with nothing but respect when parting ways with the Jamaican people.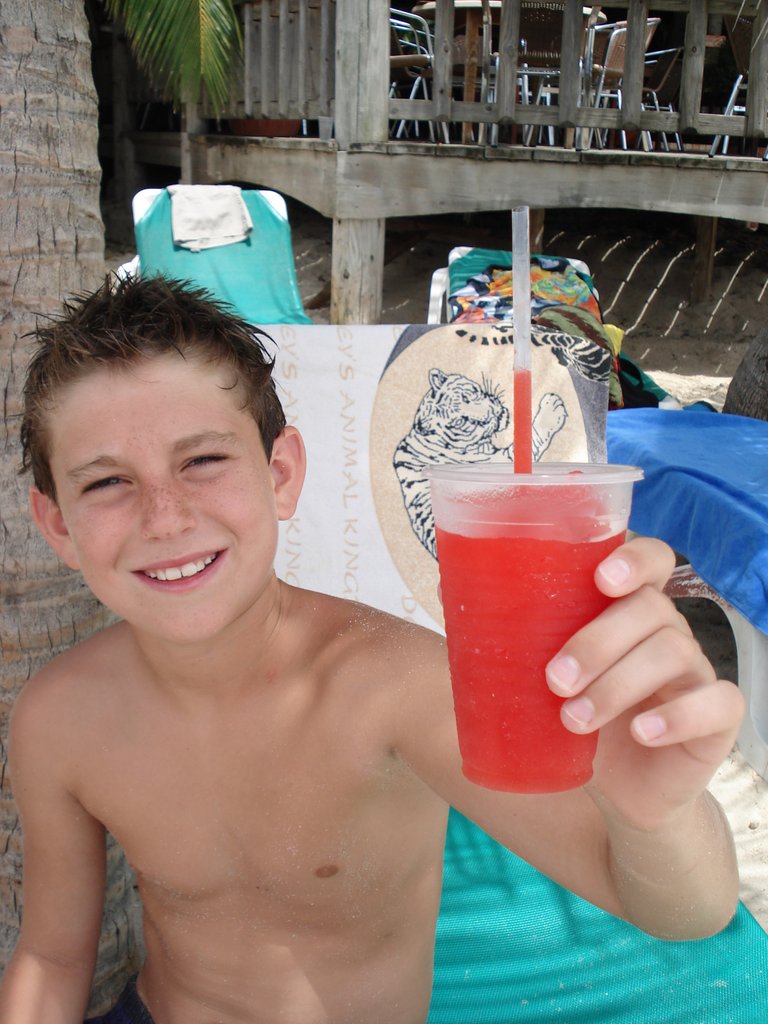 Sippin' an ice cold slushie at Legends, 2007
Always feel free to ask staff members and they will be happy to give recommendations on great day trip options from either Samsara or Legends. Whether you are in the mood for a glass bottom boat ride, a visit to one of the amazing waterfalls or the best reggae music in town, they will be happy to help give you recommendations and advice. You can setup transportation and even arrange trips to Montego Bay for when your trip has sadly come to an end.
Social Media
Come Join Us On ReggaeSteem and Start Earning For Your Caribbean Related Content Today

|Web|Tribe|Telegram|Twitter|YouTube|Discord
---
Posted via ReggaeSteem | Reggae Culture Rewarded