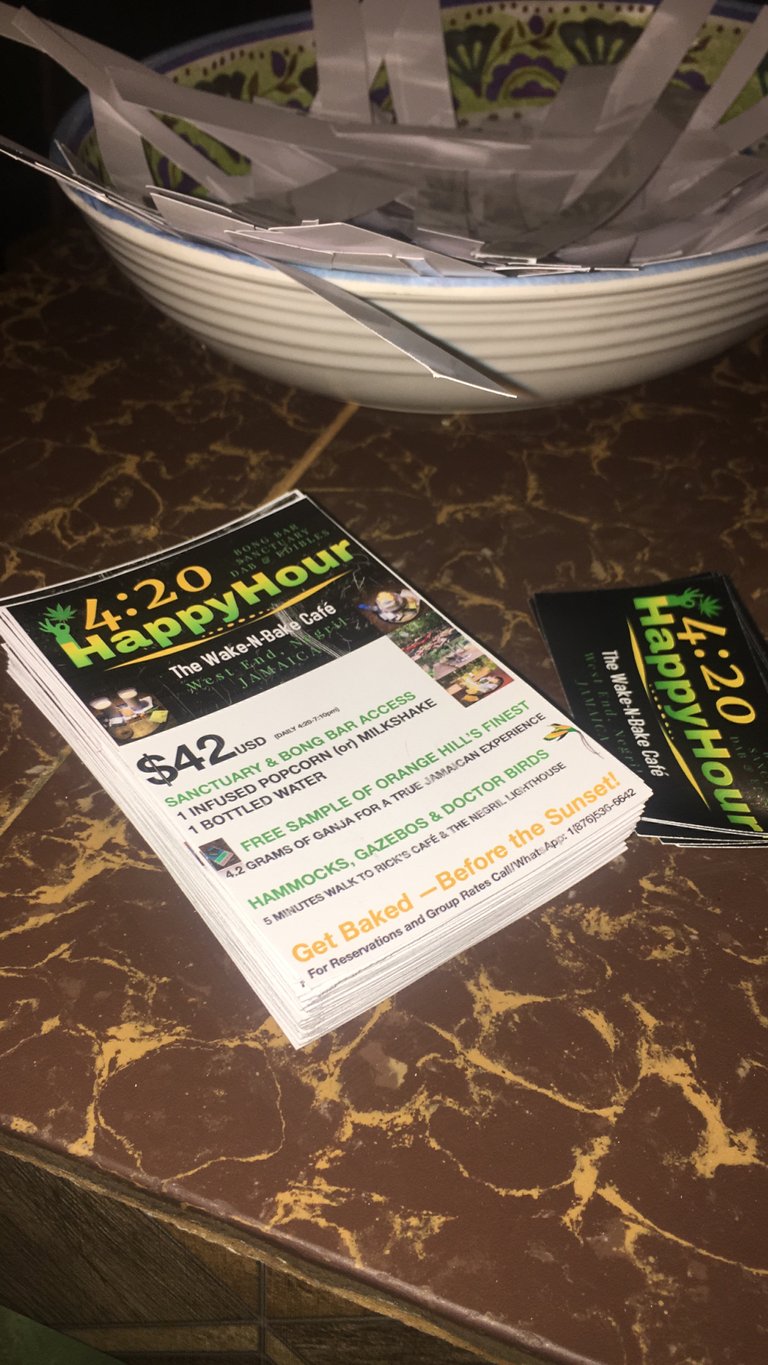 Good morning from Negril, Jamaica!
What's up everyone! It seems we may get a break in inclement weather today, so this morning I'm up early to clean up the Stoner Sanctuary and cut some newly printed handouts for our daily 420 Happy Hour at @CANJAMRetreat while having my morning coffee.
The business cards (above right) have been here for a couple weeks now but we needed something with a bit more detail. So I printed these handouts (above left) in-house and they are simple, legible and only con was they finished a black ink cartridge super fast.
This set of 100 is going over to Rick's Café and LTU Pub, the two nearest attractions. If they work out well, I'll stop by the local printery and put in a bulk order, like 2,000 or more.
Full Design: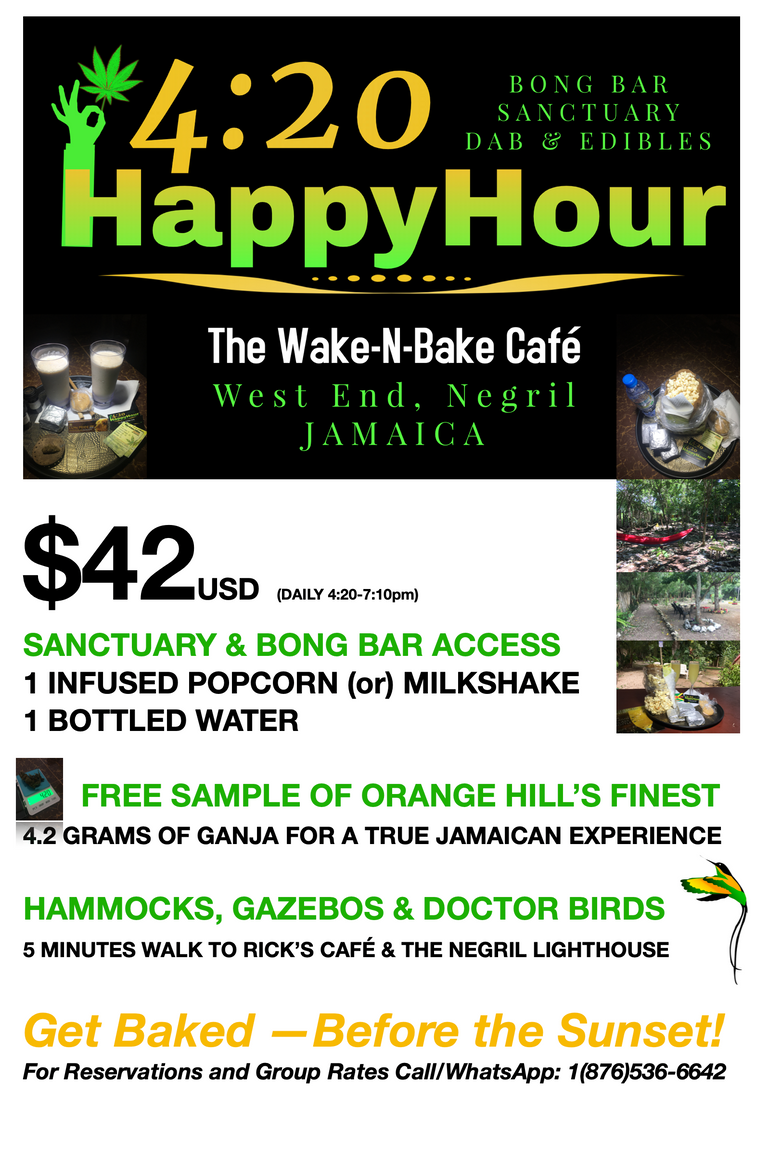 Thanks for reading, wish everyone a productive day on and off the blockchain!
Peace ✌🏽
---
For more info about our Premium Cannabis Edibles, the Stoner Sanctuary and CANJAM Cannabis Retreat visit CanJamRetreat.com