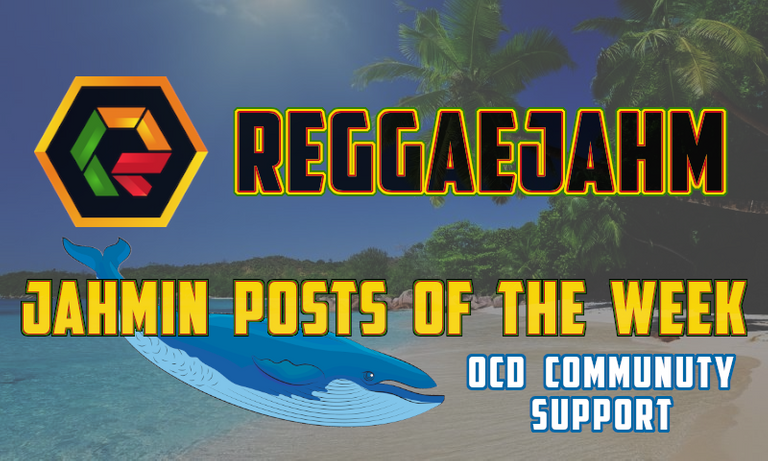 We saw some familiar faces in the REGGAEJAHM Community this week, and we've got everything from Ital food to new tunes.

WHAT'S NEW?
     Greetings again from Paramaribo to all of you Irie Hivers, @JustinParke here with this week's JAHMIN POST OF THE WEEK, The ReggaeJAHM Community.
     Things are moving up and up in our grassroots community, and we recently got some @OCD Community Incubation Support, which means we now have the ability to make those really Irie posts shine and get the attention they deserve.
     Also, in #DashoutSunday news, this is the last week of it's incarnation as a contest with rewards. Our fearless leader @dmilliz is building a culture for the ReggaeJAHM community, and #DashoutSunday is here to stay. Check his announcement post for the full details.
     Also, you might not notice the JAHMIN' POSTS OF THE WEEK curation is a bit late. Well, let's just say that there was some Caribbean drama involving a pit bull attack, various languages and nationalities, and our migrant family, but we are safe and no human beings were harmed, only egos. This drama consumed my Sunday, but let's get back to positive vibes with some Irie content.

WHAT'S JAHMIN' THIS WEEK?
     Give thanks for the ever-increasing number of subscribers we see joining the ReggaeJAHM Community each week, and big up all of the content creators sharing everything from Ital recipes to new tunes and reasoning.
🌶️ RING THE ALARM ⏰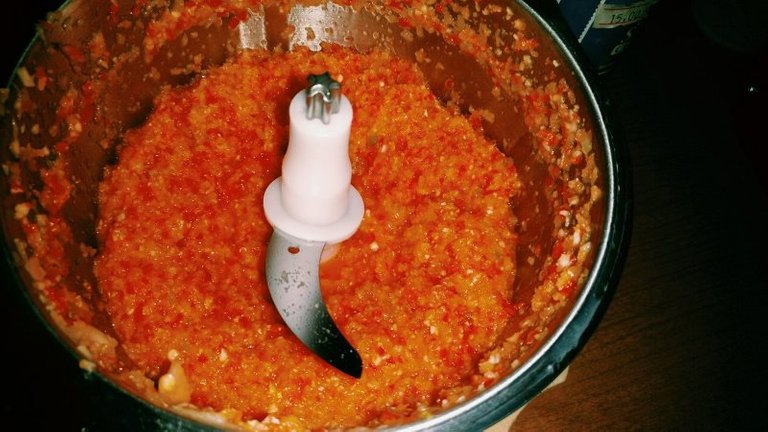 by : @rarej
     Mexicans got the habanero, Jamaicans got the Scotch bonnet, and Suriname has the Madame Jeanette, all slightly different cultivars of the Capsicum Chinense pepper. @rarej shared us a simple but delicious Suriname style pepper sauce commonly served with roti meals and other typical Suriname dishes. Suriname hot sauce is not for the faint of heart, it will make you breathe fire.
AN ITAL CAMBODIAN CORN CREATION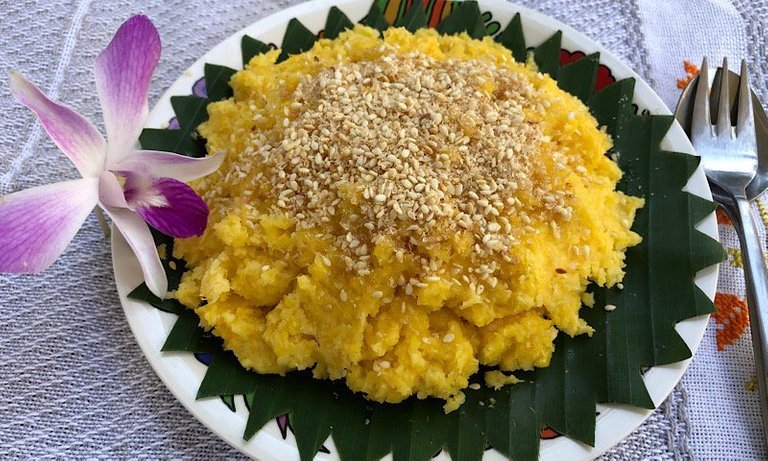 by : @sreypov
     @Sreypov a Cambodian living in Suriname, shared with us a very typical Cambodian dessert, but made with an Ital chef's touch. This steamed polenta-esque dish is sweetened with coconut milk and palm sugar, and topped with sesame seeds. If this dish was available in restaurants in Suriname, we'd eat out a little more often, but nothing beats homemade.
REGGAEJAHM'S NEWEST STAR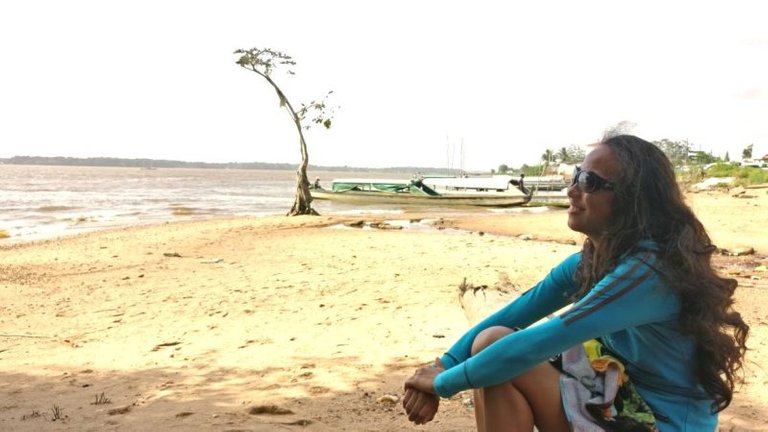 by : @tanjakolader
     @tanjakolader recently shared her Hive introduction with the ReggaeJAHM Community, and she's continued to share more awesome original content with us. She decided to take part in #APART, another one of the cultural initiaves spawned by @dmilliz. The acronym stands for A Picture And A Reggae Tune, and it's a fun and easy to way to share your point of view with us.
NEW MUST-SEE TUNE
(Unsupported https://3speak.co/embed?v=dmilliz/eqarkcrd)
by : @dmilliz
     @ReggaeJAHM's co-founder himself is an artist, in case you didn't already know. He's produced what is likely the first and only song to mention HIVE and HBD, at least as far as I know. But this no novelty tune, the lyrics are true and appropriate for the times, and he even managed to do double duty as Dad while singing "Bitcoin Times". Perhaps this is just efficient Japanese time management skills, but either way it's an awesome treat for the camera.

GIVE THANKS FOR READING
     Stay tuned for more JAHMIN Posts Of The Week and bless up yourselves all around the world. We are living in strange times, so it's now more important than ever to stay positive and be the change we want to see in the world.
More time...


Discord | Hive Community | ReggaeJAHM Interface