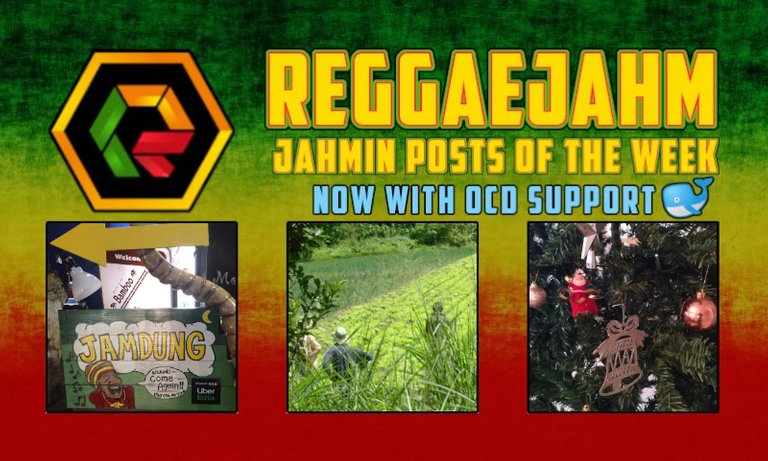 This is the last post of 2020 ReggaeJAHMers, and it's @JustinParke once again with a collection of the most JAHMIN Posts Of The Week in the ReggaeJAHM Community.

WHAT A GWAAN?
     In this last ReggaeJAHM curation of 2020, we (@ReggaeJAHM) wish you all a safe and bless-ed New Year. Our community has been very dynamic this year, but there have been lessons learned, and I think these lessons will benefit the future growth and sustainability of our token and tribe.
     In this JAHMIN POSTS OF THE WEEK curation from the ReggaeJAHM Community, I found some I-rie content from the Americas and the Caribbean all the way to Japan. I do apologize I am posting this on a Monday, but the last 48 hours has seen us rapidly move to a new location and race to pay the landlord and get the internet working so we can reconnect to Hive.
     You don't need to be in the Caribbean or from it to post in our community. From Ital food to reggae music, Caribbean news and much more is welcome in our community. To learn more about our tags/cultural initiatives, see the following posts: Dashout Sunday, APART, and RJNAS.
Stay positive ReggaeJAHMers, and give thanks for the beauty of life.

WHAT'S JAHMIN' THIS WEEK?
     Every week, I select a 5% beneficiary of this post, and this week's winner is @missaj, because his featured post is full of engaging content and awesome photography of a very unique place.
🍴 Jamdung, A Jamaican-ese Gem 💎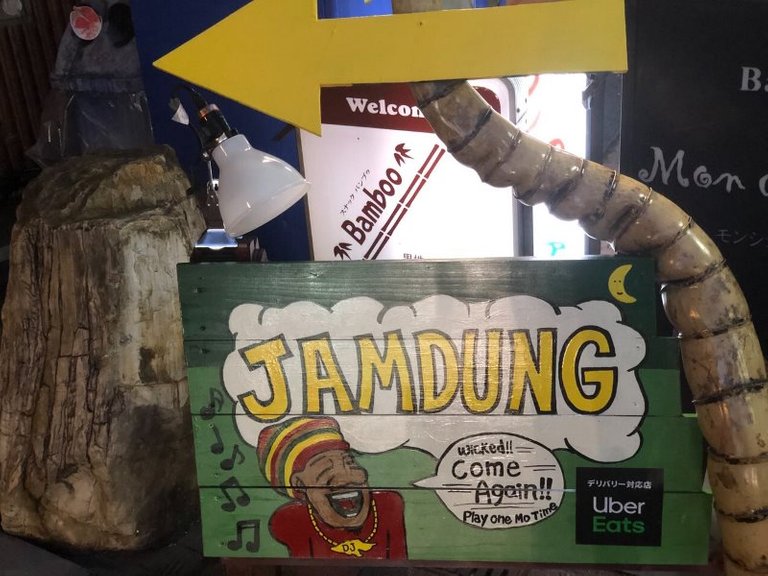 by : @missaj
     At first I thought this bredren was eating at a cafe somewhere in the UK, so I assumed this Japan resident had relocated, but I spotted some Japanese characters on one of signs, so I think this Jamaican is still living in the far east. Not sure if the creators of this place are Jamaicans or Japanese, but they sure did an awesome job of recreating a Jamaican atmosphere on the other side of the world.
🎄 Christmas in Suriname 🌴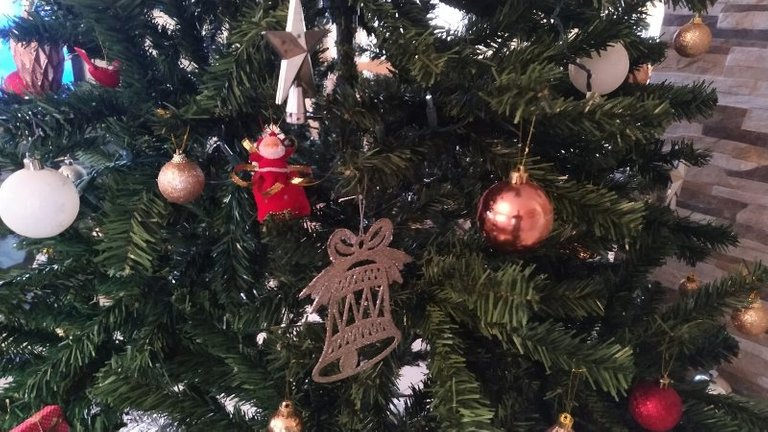 by : @tanjakolader
     It's Christmas in Suriname, and this JAHMer shared a song I've never heard before. I must admit I've been hearing a lot of the usual popular English Christmas songs when go out the vegetable markets and supermarkets. It's nice to learn a little more about how Christmas is done here, because I've lived here two years and know very little about it. This song put my mood in a mix of Christmas vibes and a 1980s Rocky-style motivational montage.
💕 Reggae-rotica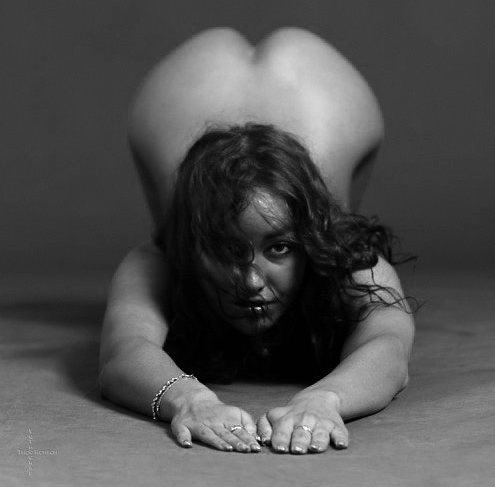 by : @cleotheclepto
     Our resident Caribbean erotica writer is back again with a new series, "Serendipity." Ladies of the blockchain, you definitely need to smash the follow button on @cleotheclepto's profile if you're looking for hot steamy stories with a Caribbean twist. Take a look at this excerpt for a teaser...
"Anu nuttn, mi jus wah feel mi man tonight. A long time me nu get none enu," I said seductively mustering the strength I garnered over the years to block his touch from my consciousness. His breath reeked of marijuana, cigarette and beer. I almost gagged but I held it together remembering my plan.
🎸 A Long-Lost Acoustic Love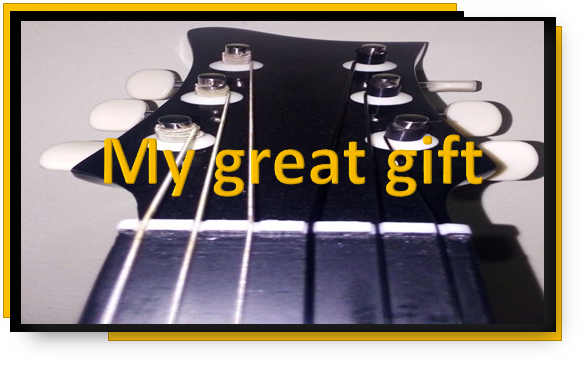 by : @josevas217
     I found out in this post that @josevas217 and I are the same age, a ripe 37, but only after I verified with my wife that this is my age. This JAHMer formally learned how to play the guitar many years ago, around the age of 17. For his birthday he got an awesome surprise, his very own guitar, so I'm looking forward to seeing some guitar videos soon...
👨‍🌾 Cultivate Love And Loyalty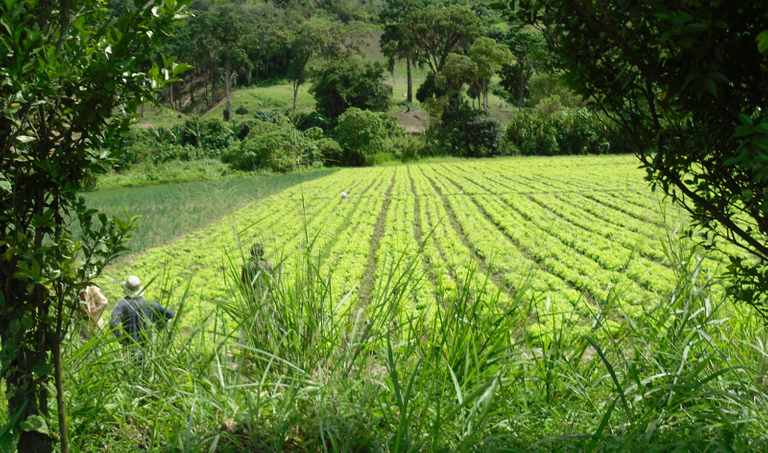 by : @nachomolina
     This is an inspiring post highlighting the courage of both agricultural workers and those within the Rastafari movement. The song featured in this post is "Rasta Courage," from a band based in the United States playing under the name SOJA. I'm not too familiar with their music, but I have certainly heard several of their songs through the years.

GIVE THANKS FOR READING
     Stay tuned for more JAHMIN Posts Of The Week and bless up yourselves all around the world. Keep your loved ones safe and keep surviving and hustling any way you know how, for these are tough times we are living in.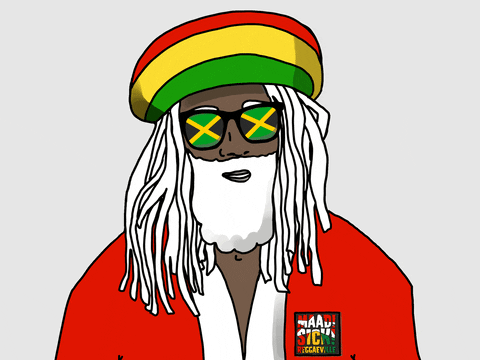 More time...


Discord | Hive Community | ReggaeJAHM Interface
s