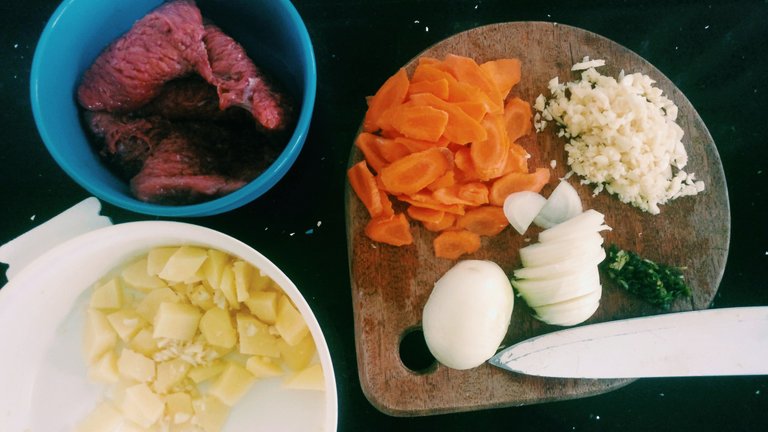 ---
It's the final week of the Dash Out Sunday Food Pic Contest in the ReggaeJAHM Community. But no worries, this doesn't mean it's the end. It only marks the beginning of a solid community trope. #DashOutSunday will continue.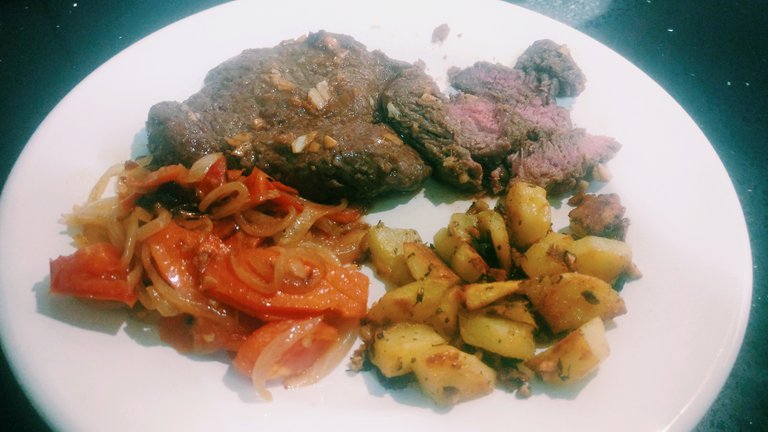 Pan Seared Steak with Oven Fried Potatoes and Sautéed Carrots and Onions
---
This Sunday I didn't do a specific dish with a specific name. Instead we had a look in the pantry and fridge to see what kind of ingredients we had to work with. So two potatoes, one and a half carrots and some cheap cuts of steak later, and we were ready to go. Sometimes you just have to improvise and that's exactly what I did.

What I used
| Steak | Carrots | Potatoes |
| --- | --- | --- |
| Steak | Carrots | Potatoes |
| chopped garlic | thinly sliced onions | thyme |
| dark rum | salt | chili powder |
| lemon pepper seasoning | | chopped garlic |
| chili powder | | |
| oyster sauce | | |
---
As always apply amounts with "feeling". 🙃 Especially now that there is no actual recipe.

What I did
First I marinated the so-called star of the show, the steak, with my own special recipe for cheap cuts, perfected over a few years now. This means throwing in some chopped garlic, lemon pepper seasoning, oyster sauce, chili powder and not to forget dark rum, for that special kick. And then... commence the searing.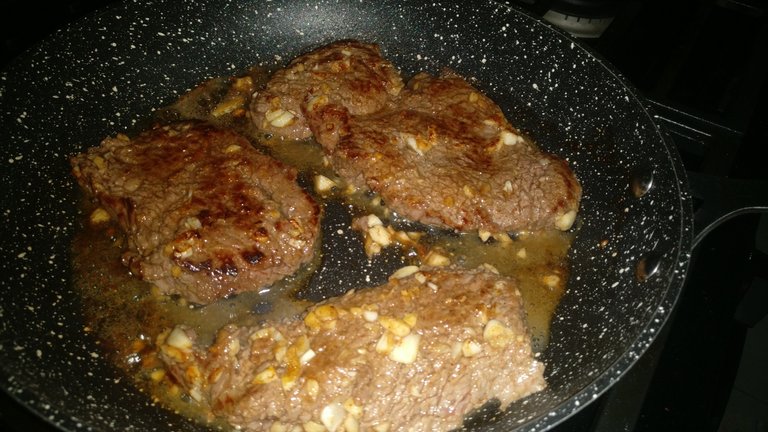 ---
The potatoes were cut into cubes, ingredients where added and then roasted in our small counter top oven, with some olive oil added so it doesn't stick or burn.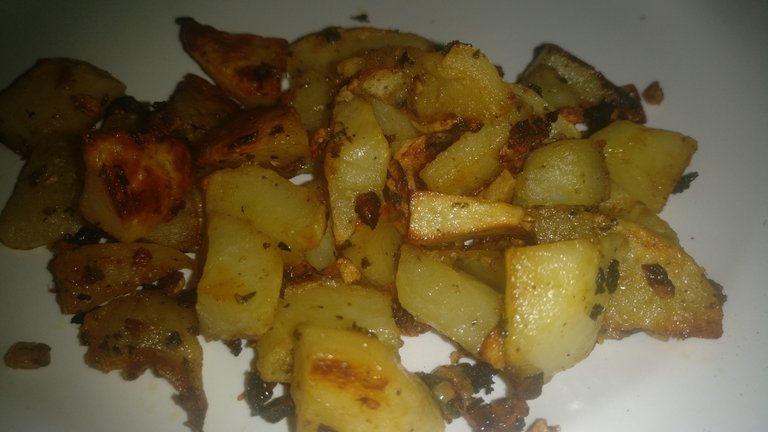 ---
Carrots always have one of the best natural vegetable flavors in my opinion. You can literally just steam them and enjoy. This is why I didn't do much with them either. Just sautéed with some onions in heated oil and added salt. Simple and delicious.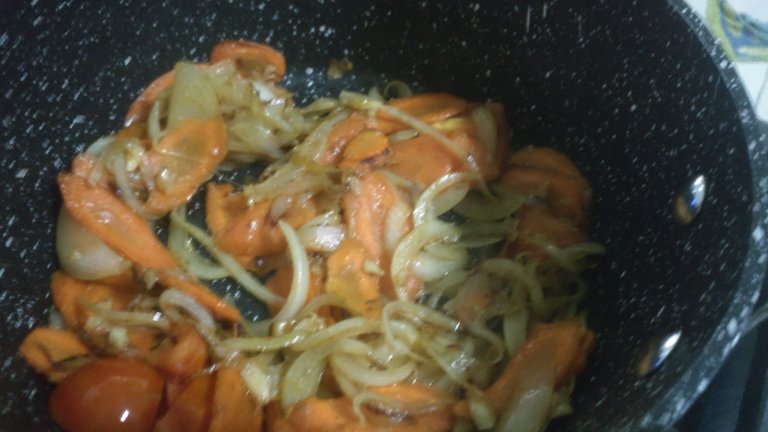 ---
After that just carefully plate like you're going to post it online, lose about 15 min trying to work with the right angles and lighting and voila! Enjoy. :)

How was your Sunday?

This was part of the Dash Out Sunday contest hosted by @dmilliz in the ReggaeJAHM Community. Special shoutout to him for starting the trend in the community.
Thank you for stopping by. 🙃
[ Uniquely clever sign out message goes here ] ✌️✌️✌️