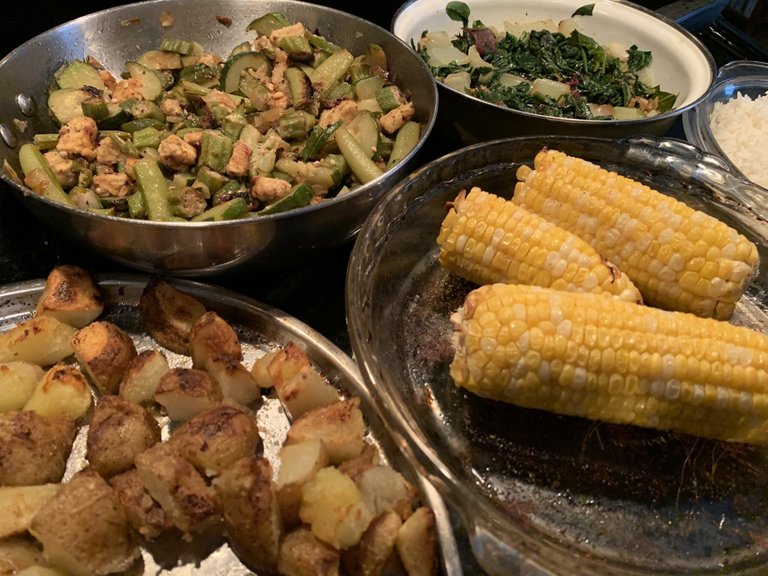 back for another entry this week!
we just finished a lovely Sunday meal...a few leftovers but mostly fresh veggies, some from the patio garden or from my fathers garden!
In the vegetable stir fry, we have tempeh with some zucchini from my dads garden...and fresh from the market, some okra and snap peas with onions.
for the greens, it was a mix of bok choy and spinach, with some of this red chinese spinach and kale and basil we have been growing in a bucket out on the patio for a couple months. the basil is huge but the spinach hasnt grown that huge so i havent tried it yet. it was good, a little heartier than regular spinach.
on the side, fresh corn on the cob and some broiled and seasoned potatoes and also basmati rice/piece of leftover bread
hope everyone else had a nice meal tonight!💚💚💚💚