Hi @dmilliz, This is my entry.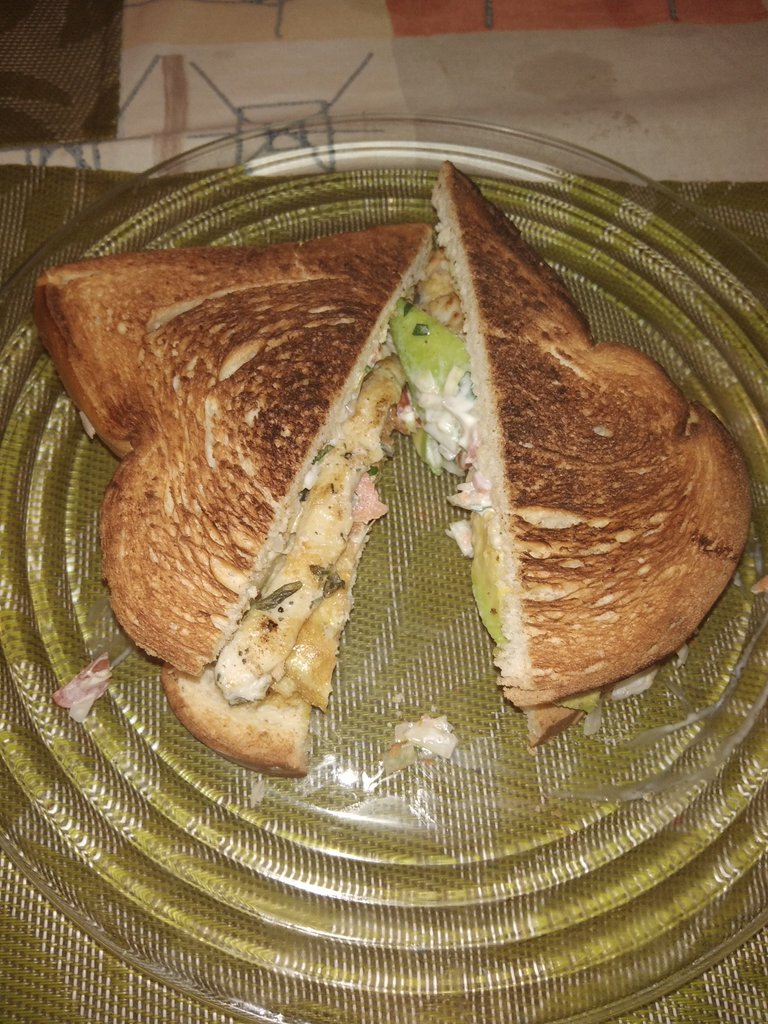 This chicken sándwich with lettuce tomato onion, tomato mayonnaise sauce and a little mustard.
That was my dinner today, Sunday, in Venezuela however many times what we usually have for dinner is sweet arepa with white cheese or grilled arepa with cheese and a good coffee with milk.
Also on other occasions, we had bread made by me for dinner.