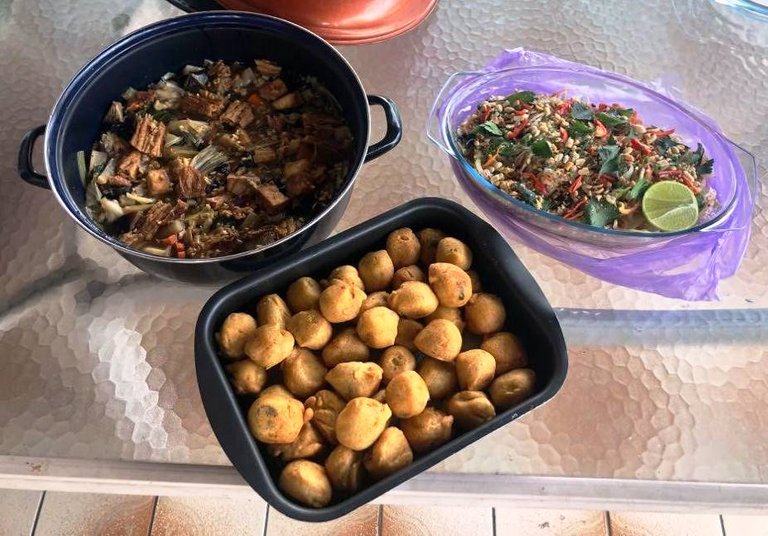 We landed our first Ital catering gig in Suriname, and made these three dishes for a birthday party.
The top left is Chap-Chay, a Chinese-Cambodian vegetable soup. On the right is Nyoam Mii Sue Bonlay, a Cambodian noodle salad, and on the bottom is Aloo Bonda, Indian style potato fritters.
Looks like we earned 500SRD from it, around $38, not bad.