In the initiative ReggaeJahm's #DashOutSunday that takes place in the Reggaejahm community, it allows you to share that food you enjoy on Sundays, when you can do something new or different. It is a challenge that you can do between Sundays and Tuesdays, and you can show not only your food but share part of your day, however, the protagonist will always be the food .
Actually on Sundays you try to do something different, almost always, rest obviously, but maybe you can also make some more elaborated dishes since you have the time available for it.
Having time available on Sunday I prepared the next dish of food: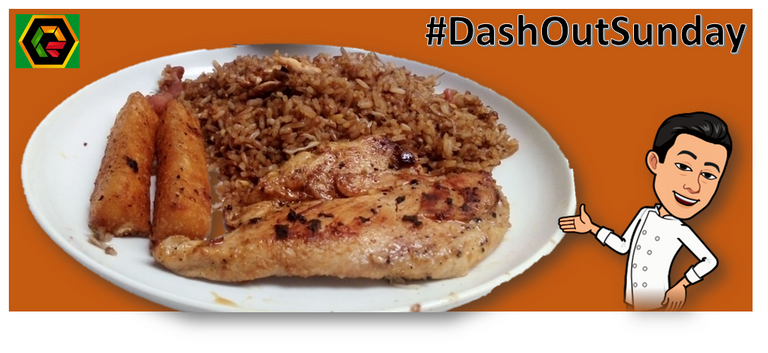 Image of my authorshipreggaejahm logo Bitmoji app
Chicken seasoned with garlic, curry and ginger (I really like that combination), I prepared the grilled chicken, with a little butter to make it a little more golden. Over low heat.
Boiled yucca first, and then if it was fried, here if I used oil, I can not fry them with butter...😅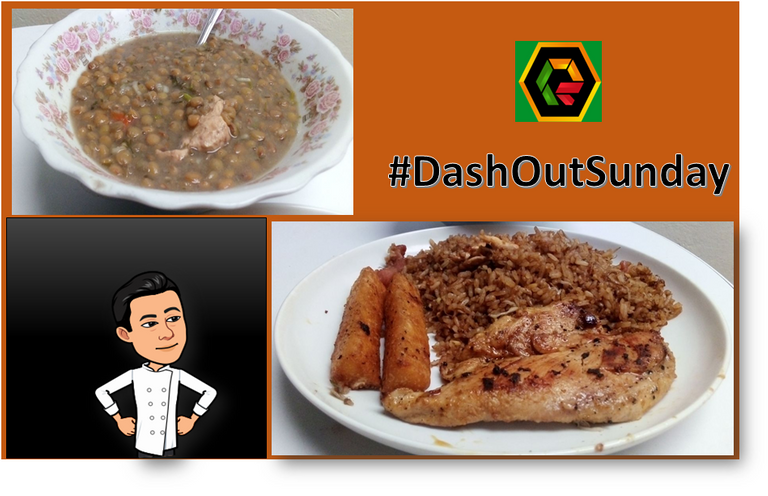 Image of my authorshipreggaejahm logo Bitmoji app
Chinese rice, or at least that's how we know it on this side of the world (Colombia and Venezuela) It is white rice, which you can mix in a large pan (preferably non-stick), with pieces of ham, chicken or any other type of meat, and there are those who add other things like bacon, shrimp, etc.

Also accompanied by lentil soup, to complement. The truth is that the food was very good, and the usual, it takes an hour (or more) to cook, but to eat it is a matter of minutes, but it is good minutes. 😁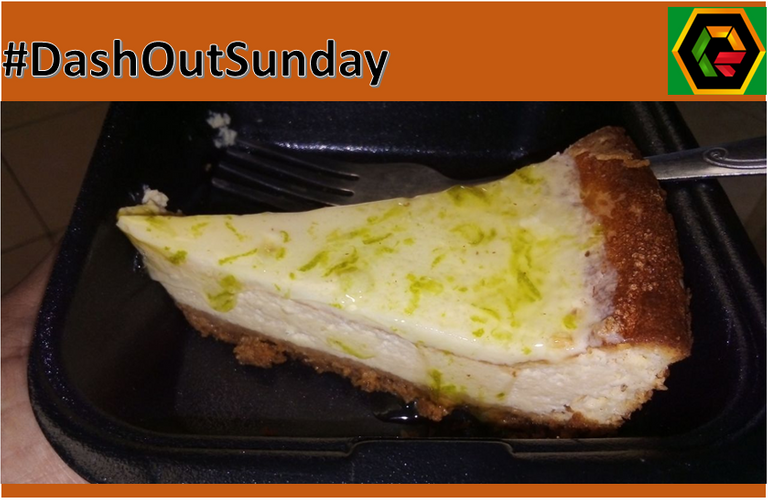 Image of my autorship
reggaejahm logo
I can say that what was bought ready was the dessert, once a week we try to treat ourselves, my wife and I. This is really something very good that they prepare in a bakery near the house, it is a lemon cheesecake that is simply great, it causes you to eat 4, and I am not kidding, it really causes you to eat 4 or more of this, but, you have to be careful, the idea is to enjoy the sweet not to be ruined in the attempt😅.
For now I say goodbye, I invite you all to participate in the activities of the Reggaejahm Community, In addition, to lovers of photography (without being professional) the friend @barski is conducting some daily photo contests in which you can easily participate, here are some links:
@Barski announces photo contest - Week on the island - SUNDAY - DROUGHT - Jahm Coin Source
@Barski announces photo contest - Week on the island - MONDAY - SEA OF FLOWERS - Jahm Coin Source
I hope it was a tasty publication...
Have a good week.


I authorize the use of this banner to everyone who wants to do it.

---
Posted via ReggaeJahm | Reggae Culture Rewarded