Hello community of ReggaeJahm, here I come with new content, new music for all lovers of the genres Reggae and Dancehall. Finding new songs is not always so easy, but it is something worth doing, because it allows us to meet new artists, new philosophies of life raised through art.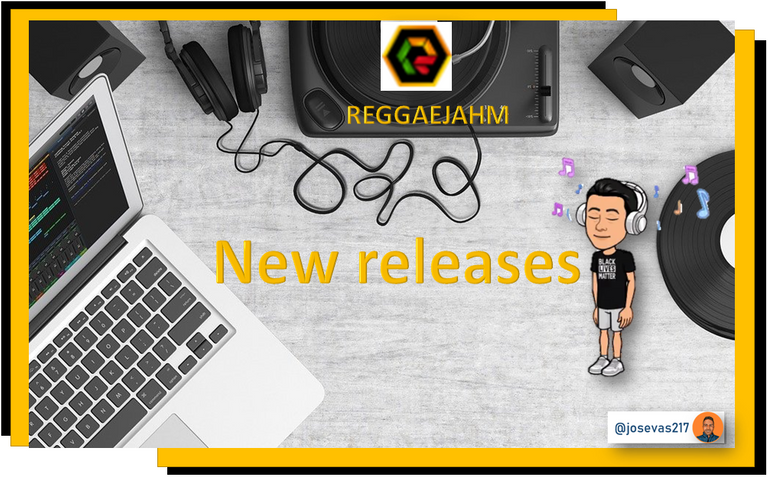 Source
Let's start with a very particular Christmas song, just released on December 18th. By the artist CJ Facey, whom I must confess I did not know, until now.
CJ Facey - Gal Dem Christmas feat. Kadoo Williams

Let's go to the second launch. This one is from December 13th, by the artist Gappy Ranks, who has a distinctly Caribbean origin, but lives in England. His father is Jamaican and his mother Dominican. His style is basically Dancehall. But with a really soft tone...
Gappy Ranks - Gangster Gir

A new Reggae song by the artist Qubilah Sterling, is a pretty soft reggae actually, probably there are those who do not like it, more if we consider that we are in a time when life goes fast, but I see it as a break .
Qubilah Sterling – At Your Best

I didn't get much information from this artist on the internet, it must be relatively new too, as well as her song, which was released on December 18th of this year. Here is the video...
Pretty Pretty – 50 Shades Of Red
For now I say goodbye, I hope you can enjoy these last days of the year, stay safe, share with your family.
Blessings.
10% of the profit of this publication goes to support the @reggaejahm


I authorize the use of this banner to everyone who wants to do it.

---
Posted via ReggaeJahm | Reggae Culture Rewarded