Hello Community of Reggaejahm, before starting to develop the post I want to wish you all a great year 2021, take care of yourselves, keep your family safe, don't get neglected, take care of your health, there is a lot of music to listen to ha, ha, ha, ha. Now yes, let's start with music this year.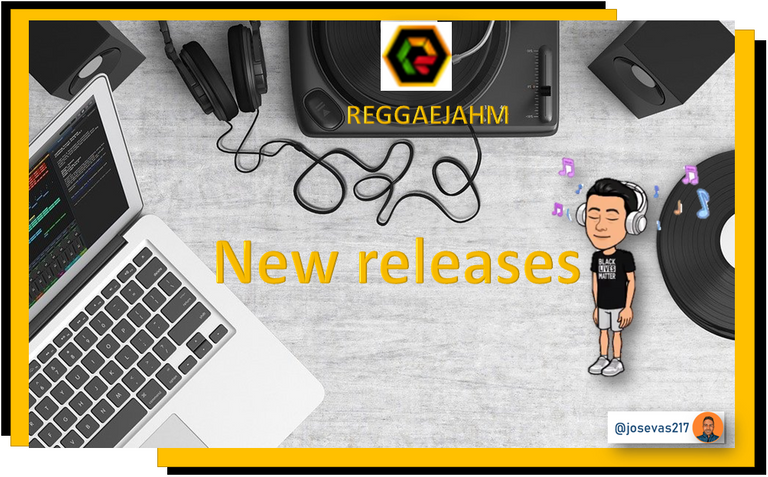 Edited image / Source
At the end of last year, there were a good number of launches. Despite the complicated conditions of the world due to the pandemic, art is like time, it doesn't stop...


Breeza, Flaules - Brim Brim [Official Audio])
It was launched on Dec. 30, 2020, so it's literally fresh off the press. For people who like Dancehall, this post is for them.
Youtube Channel
---
D-Major & ZJ Liquid – Go Crazy)
In this song there are two artists united, on the one hand there is D-Major, a singer born in Kingston - Jamaica, who began his musical career in 2005.
On the other hand there is ZJ Liquid, he is also from Jamaica, specifically from Montego Bay, he has an extensive career as a radio DJ and has also ventured into producing some songs.
---
Gappy Ranks / Chinese Rolee
Gappy Ranks is an English artist, who is active since 2002 with songs in the genre reggae and Dancehall, the latter genre is where more is developed at present.

I say goodbye hoping that we will continue to move forward this year. I also want to take the opportunity to share a picture of my latest Power Up JAHM token.
In this opportunity I made a stake of I arrived at 7047 JAHM staying with a voting power of 67887 Jahmpower.
For all, do not forget that you have many options to publish in the ReggaeJahm community, here I leave the links where you can get more information and see the diversity of options:
And don't forget to have fun while doing it.
10% of the profit of this publication goes to support the @reggaejahm


I authorize the use of this banner to everyone who wants to do it.

---
Posted via ReggaeJahm | Reggae Culture Rewarded