Hello Community of ReggaeJahm, once again with a participation in the initiative #DASHOUTSUNDAY...
Well, this Sunday I didn't cook anything, as I usually do, but rather with my wife we decided to go out to a shopping center and eat something different, which we like very much. There is a restaurant called Sr Wok, where they serve a mixture of oriental and western food that is very good. And it's part of that day that I want to share with you, below: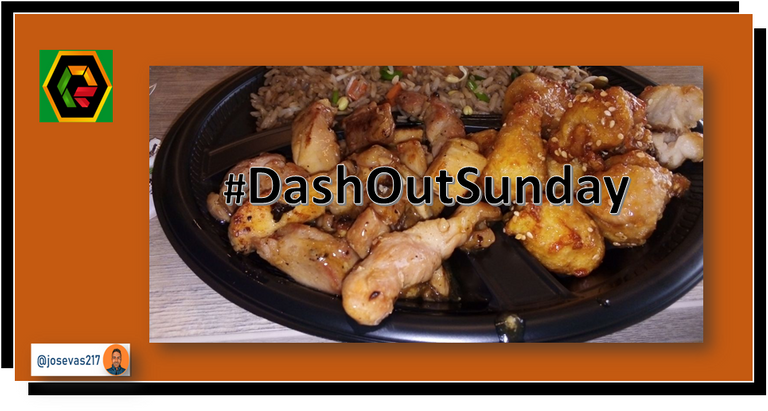 Image of my authorship edited in Power Point
We went at noon to a shopping mall called Plaza Mayor, and the amount of people was impressive, we hadn't realized that it was a day without VAT *(value added tax), and it's simply horrible when they are so saturated because you have to line up to buy anything, but we were already there, and our goal was that food in Mr. Wok.
The first thing was the struggle to get an unoccupied table where we could sit down to eat, that before asking for anything... A part that I really don't like, but it has to be done, because otherwise, we would have to eat standing up or ask for it to go. So after finding an available table, we sat down, we did a photo session, well, as much as a session, but if some, and then I went to order what we would eat, which was the main reason why we went to the mall.
Image of my autorship/ My wife and me
Now yes, to eat, for my part I ate rice, as you can see seasoned with some roots and chives, and a touch of soy sauce, a chicken that I had not tried before, which is with honey, has a touch of sweet and sour and also the main ingredient of this dish, at least for me, a chicken with a rain of sesame.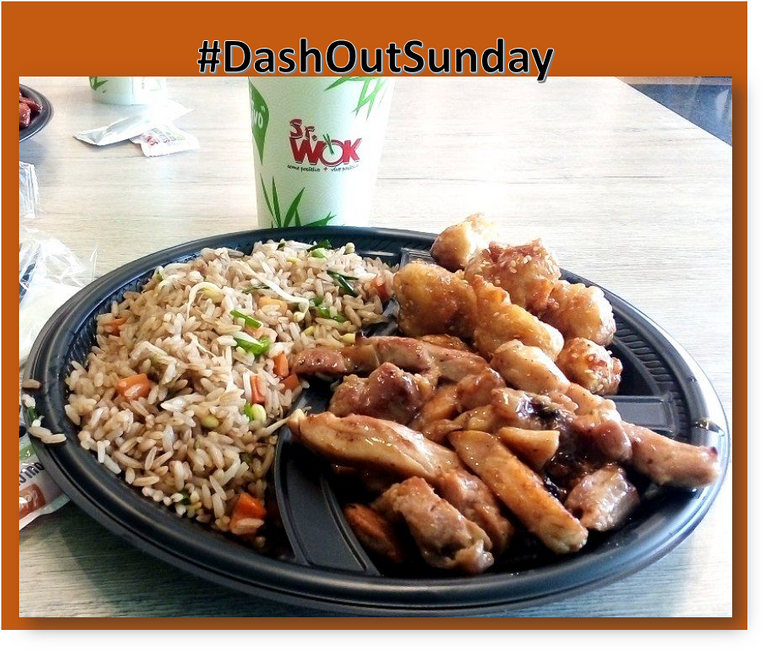 Image of my autorship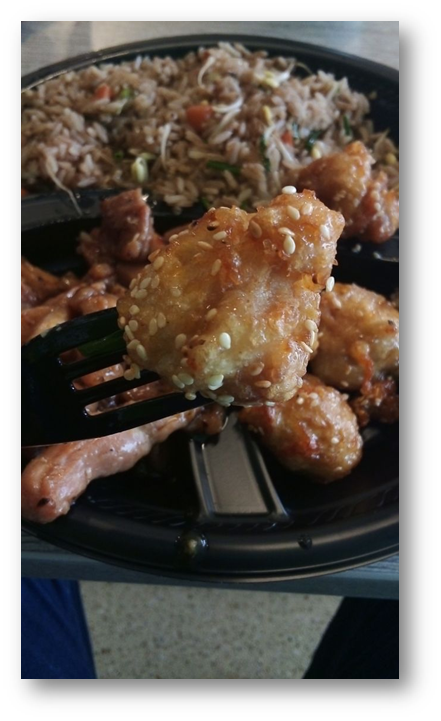 Image of my autorship
Will you believe me if I tell you that I went to the mall especially for this chicken?
It's a chicken covered with a dough that I tried to make but it didn't turn out so well, fried, and then passed through honey with a ginger base and a rain of sesame... you can believe me, it's just great.
After eating, we walked around the mall a little bit, entered some stores, the usual, although we were not going to buy anything, I think there are few women who resist seeing clothes and stuff, and one man just accompanies, and it is up to him to say that a lot of opa is beautiful, so you do not like it to avoid getting into trouble, thank goodness my wife will not review this publication 🤣
However, I must say that I came out of this transit of visits to different stores unscathed, and then we enjoyed an ice cream, they are very good, a Colombian initiative, they are Yogourt ice creams . and there we ended the day, to return home and prepare for the next day's routine.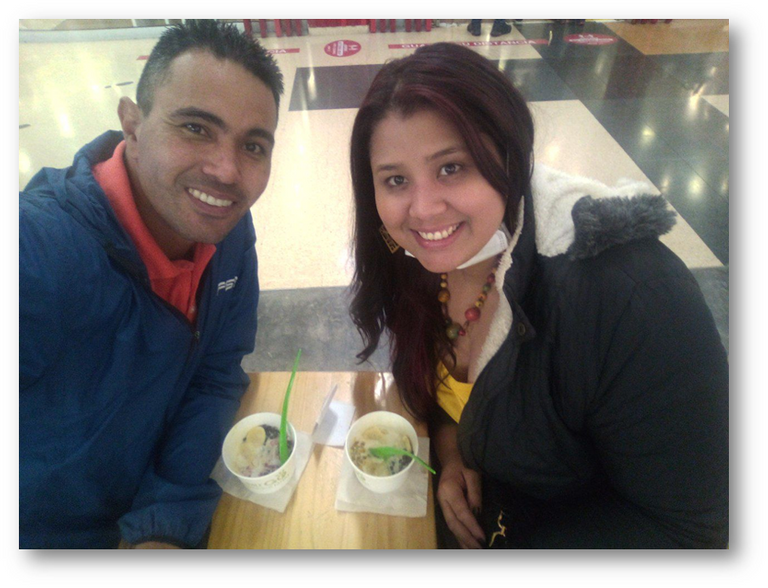 Image of my autorship/ My wife and me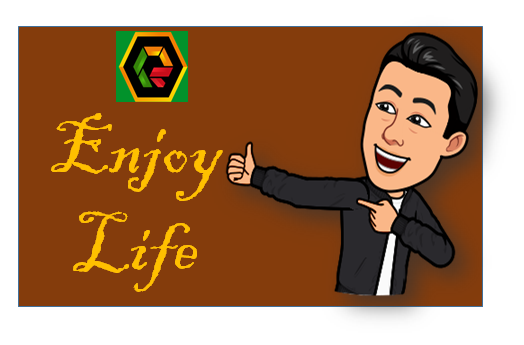 Bitmoji App
Life really does pass quickly, so much so that when we least realize it we are already covered with gray hair, and even without cabello👴 and with little strength. Let's NOT wait until we get there, and then start living...
You have to enjoy, with much or with little, to be truly grateful for what you have, and not focus on the problems but on the solutions, and know that we can always be better but grateful...
You can live life in two ways:
Lamenting what life didn't give you, or...
By enjoying what you do have.
It's your choice... Source
A good week for everyone.
10% of the profit of this publication is to support @reggaejahm


I authorize the use of this banner to everyone who wants to do it.

---
Posted via ReggaeJahm | Reggae Culture Rewarded