In the community of ReggaeJahm is being held weekly, every Sunday, by @dmilliz, a fun contest in which everyone can participate, this is: Dash Out Sunday Week #5 (The Food Pic Contest ).
It is very easy to be present as a participant in this activity and have the possibility of winning some of the prizes, in addition, you can learn about the cuisine of other countries, and even things that we have no idea that exist or that can be joined. So participate, for more information on how to do it here.
This is my participation: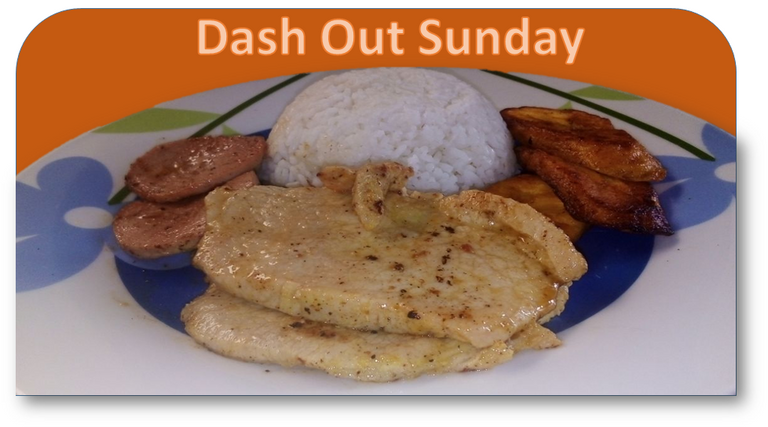 Image of my autorship
Image captured with my Huawei Y5 phone.
The gastronomy is something that represents each country, in the specific case of the Caribbean region and great part of South America, there are many similarities, surely because the historical origin is also similar.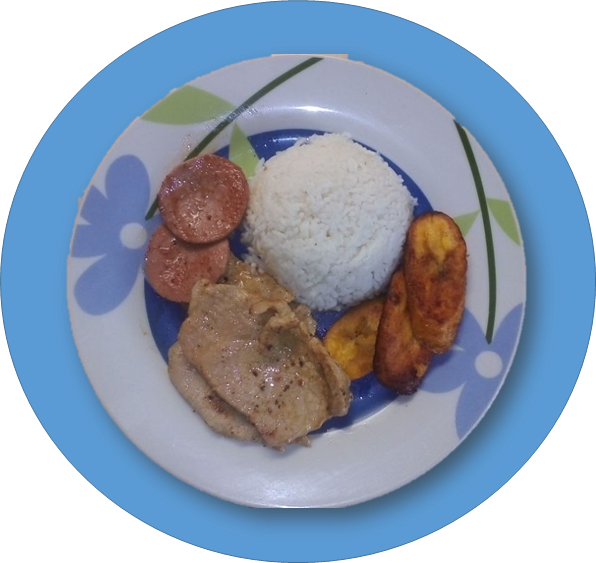 Image of my autorship
Image captured with my Huawei Y5 phone.
The reality is that I am not used to decorate or serve the dishes so comfortable, but, in this case the intention is that I pose for the photo before being devoured...
What is this dish of food all about?
White rice, seasoned with garlic and salt
Chicken Mortadella.
Fried ripe banana (it is something I like very much). Its sweet touch gives a contrast to what it accompanies.
And the protein, in this opportunity "Pork loin", seasoned with a little ginger and oregano.
Both the mortadella and the pork I prepared on the grill. And after the photo session, to eat.
The truth is that I took more time preparing and serving than eating, I think most of us do the same , however, it is something that pleases us all, eating, and when the wait is worth it, even more so.
Have a great week, everyone.


I authorize the use of this banner to everyone who wants to do it.