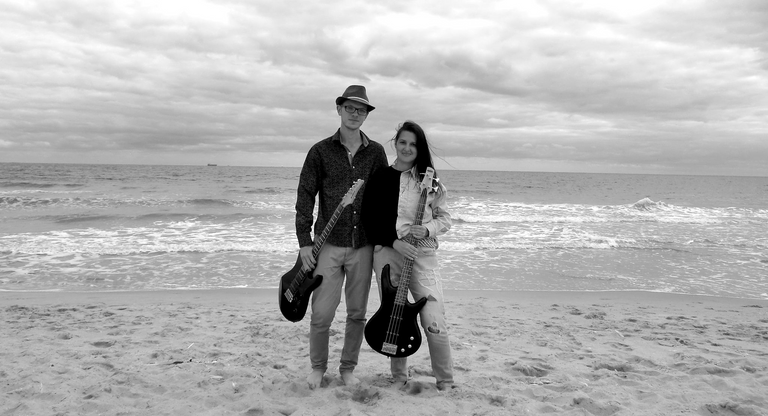 Hello friends! We did not meet each other in a long time! All this time we were settling in a new place, in Bulgaria. We came here to travel and play music. And this country pleasantly surprised us.
During this time, a lot has happened. Probably not to tell in one post. I want to share my experience here.
We were supposed to arrive here at 6:15. But we got here at 2:30 am. And our housing opened at 9 am. But as soon as I got off the bus, a warm sea breeze greeted me. And I immediately realized that I was at home.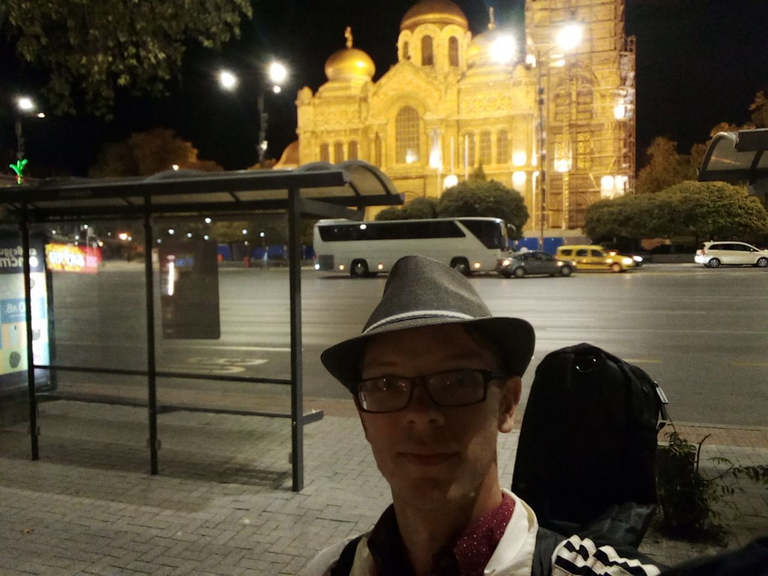 This photo was taken as soon as we arrived in Bulgaria. Varna city. 2:30 am and we have to spend the whole night on the bench))
This is so strange. I never thought that I would come to Bulgaria, but from the first seconds I fell in love with this country and wanted to stay there.
The first steps
We came there not as tourists, but as people who study the universe, local culture and make a living at this time :) What can a musician do for society? Give a mood and a pleasant atmosphere. First of all, we went to play.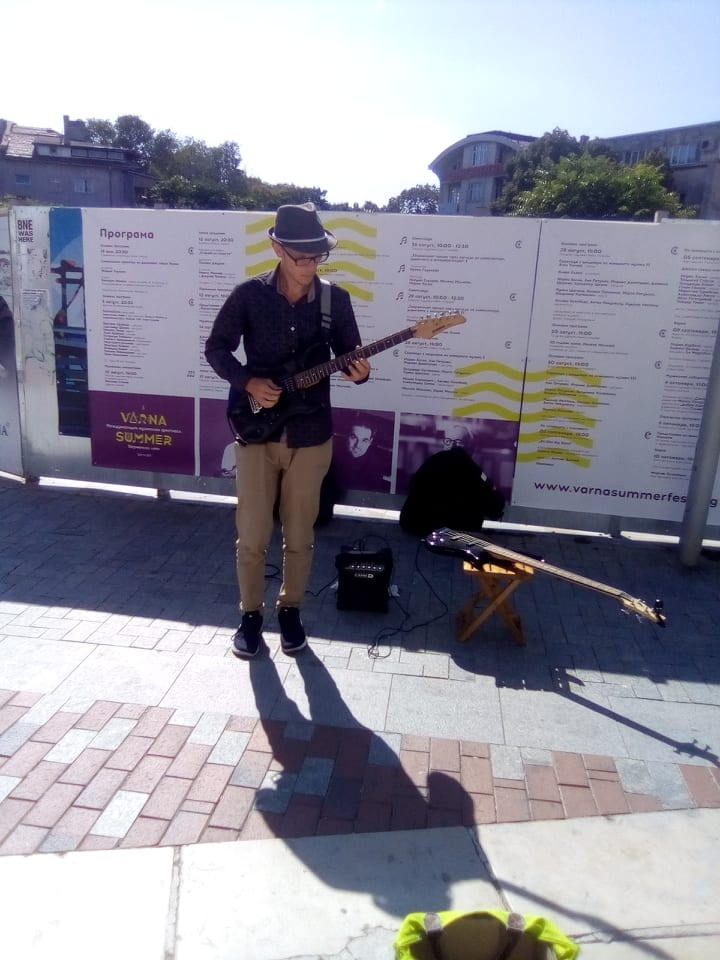 I am at work that I love. hah)
It was hard to make money at first, because we didn't know the area. But then we got it! It's not easy work, but after that we started to have enough for the necessary things. After all, Bulgaria has grown very well! In Ukraine, we worked even harder, but we didn't even have enough for food. Bulgaria is a good place to start and a good place to live.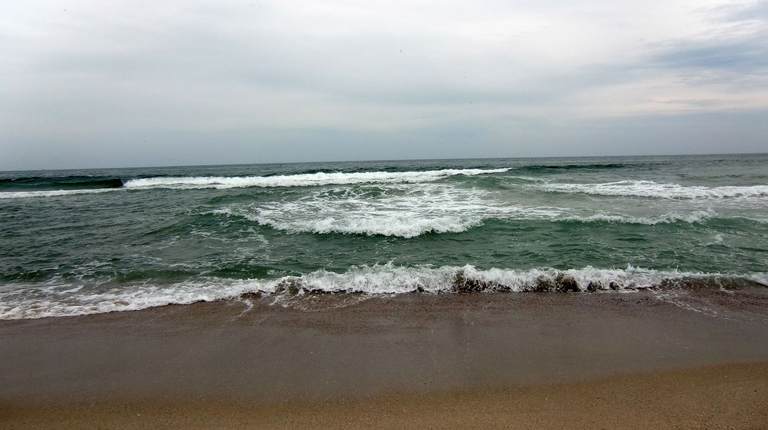 What about finance
You can make money on the street in different ways.
Approximate earnings: 40-50 euros per day. I believe that more is possible, but for this you need a show with props and so on)
Housing cost:
Apartment from 270 euros.
Room from 160 euros per month.
Daily from 15 euros per day.
Wouldn't it be nice to live here? :)))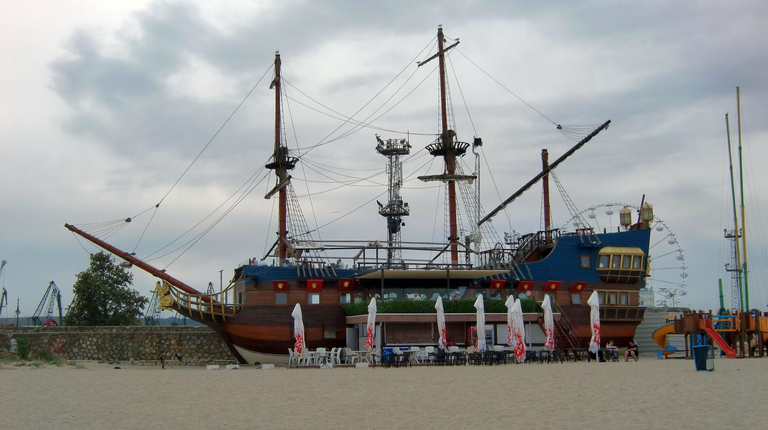 Food prices:
7-8 euros a day is enough for you if you buy food in a supermarket
10-30 euros for a good meal in a restaurant.
Prices in the restaurant:
Soup from 1.5 euros
Pizza from 3 euros
Beer from 1.5 euros
We recommend this place. Good food and good prices!
https://goo.gl/maps/CsvS3LVHyqdjdVGC7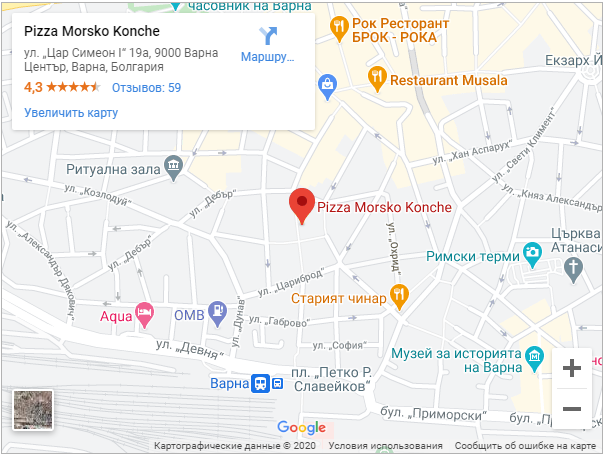 Culture and local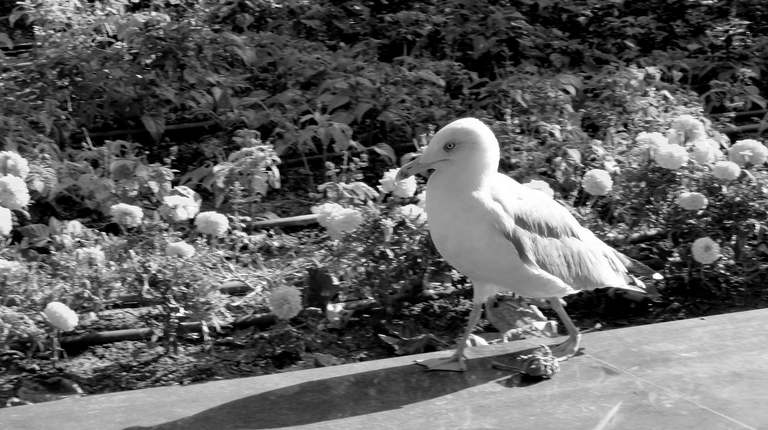 The local people are very nice and helpful. When I went to the store, several people offered to use their discount just to help me buy groceries cheaper.
I liked that the people there are very relaxed about the absurd pandemic. Leaflets about the pandemic were posted around the city, on which it was written that this was "the theater of the devil". I liked this comparison.
It is pleasant to communicate with these people and to study their culture. I even wanted to do something useful for their society.
There were protests throughout the city against corruption and this whole pandemic situation. I respect people who are ready to change something. At that moment I played the revolving song "Bella Chao!"
Conclusions:
I love this country. Yes, it's not perfect. There are many beautiful places, but there are also dirty and ruined places, like in some kind of Cuba. Don't expect Bulgaria to be an ideal Europe. But there is a balance between adherence to the rules and a normal human life. Here you can feel like a fish in water. It's nice to live here, work, change something. This is where I feel at home.
With my citizenship, I cannot be here for more than 90 days. But I would like to stay here. During this time, I must find ways to do it. Maybe I can get a residence permit as a musician. And of course, I need to learn Bulgarian)
Thanks to @movingman for inspiring us on this trip.
And... just photo