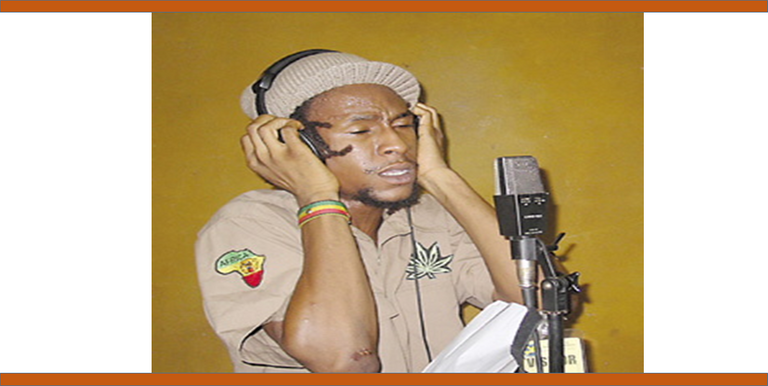 Hello dear friends today I wanted to tell you some controversies in the life of Jamaican Reggae Artist Jah Cure.
difficult moments that stained the artistic career of cure that at that time had built a promising musical career ..
In my personal opinion, I believe that in tests and problems, we obtain a learning experience and, above all, Wisdom to act correctly, taking into account each aspect in the midst of adverse situations.
it happens that about 22 years ago
JAH CURE was sentenced to 15 years in prison on charges of rape, theft and illegal possession of a firearm ...
Jah Cure joins the list of musicians who have spent some time locked up, in 1967 Bunny Wailer was sentenced to fourteen months for possession of marijuana; ska trombonist Don Drummond was found guilty of murdering his wife in 1964 and was admitted to Bellevue Hospital in Kingston where he died five years later; Gregory Isaacs was also jailed for some time for drug possession.
Jah Cure was arrested on November 16, 1998 in Montego Bay, when the singer was just 19 years old. A woman accused him as the man who forced her into a car and, holding a gun, raped her and stole her.
Given the seriousness of the facts, Cure was granted a bail of $ 20,000 Jamaicans.
He continued touring Jamaica, Bermuda and Trinidad. Until April 26, 1999, he was sentenced to 15 years in prison.
His sentence was shortened from 15 to 12 years. Finally, he was released on parole in July 2007.



..

Cure continued to record music while serving his first album, called Free Jah Cure, The Album the Truth (2000), which was followed by Ghetto Life (2003) and Freedom Blues (2005).
After having served the sentence. Just three days later, he launched his fourth True Reflections work (2007). A month later, the first concert since its release in Reggae Sumfest took place,
true reflection

Jah Cure's story is one of the most convincing reggae because it became a star while behind bars. He has earned international recognition as a composer and singer.


Until a new opportunity friends.
In spite of all the circumstances experienced by Jah Cure at a very young age his songs are not full of resentment that he could expect from a young man imprisoned for a violation that he swears not to commit.
His songs are soft and romantic, but at the same time strong and very mature and conscientious.



Bibliographic references:
http://www.ladedios.com.ar/2012/01/jah-cure
source photo edit
---
Posted via ReggaeSteem | Reggae Culture Rewarded