When Beta testing communities first came out, I reserved a bunch of HIVE Tags. I wasn't the only one who made a @reggaesteem community, @donald.porter created one and wrote about it here in addition, @dmilliz also reserved a ReggaeSteem community. That's right, we were some of the first people to create these as we wanted ReggaeSteem and JAHM holders to benefit from the change ASAP. Read more about communities in this Steemit post straight from the source.
What To Do With So Many Communities?
Easy. Give them out to the ReggaeSteem community free of charge. I made a dozen and the names can change, so can the admin. The only one I NEED to keep is RastaCats. The rest are up for grabs based on how many people you can potentially bring to the ReggaeSteem and JAHM umbrella.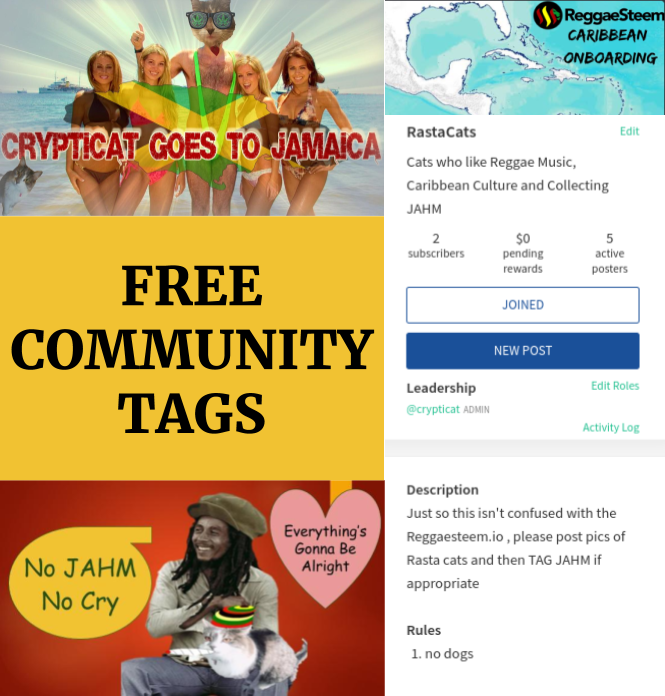 How Can I Get a Free Tag?
Just ask! Tell me what sub-community you are going to make related to Reggae Music, The Caribbean, Caribbean culture, Jamaica, etc. and how many people you will have and I will give them out free of charge based on the perceived potential. So just say why you need one, how it relates to ReggaeSteem and how many people you expect to bring to our greater community.
Example: Why RastaCats?
We really don't need 3 ReggaeSteem communities as it causes confusion. So I renamed one to RastaCats #hive-103074. If you are a cool cat, join, if you know a cat in the Caribbean, join. If you post in RastaCats, I will give you a 100% upvote for all relevant content and ReSteem. I hope dozens of cats join RastaCats.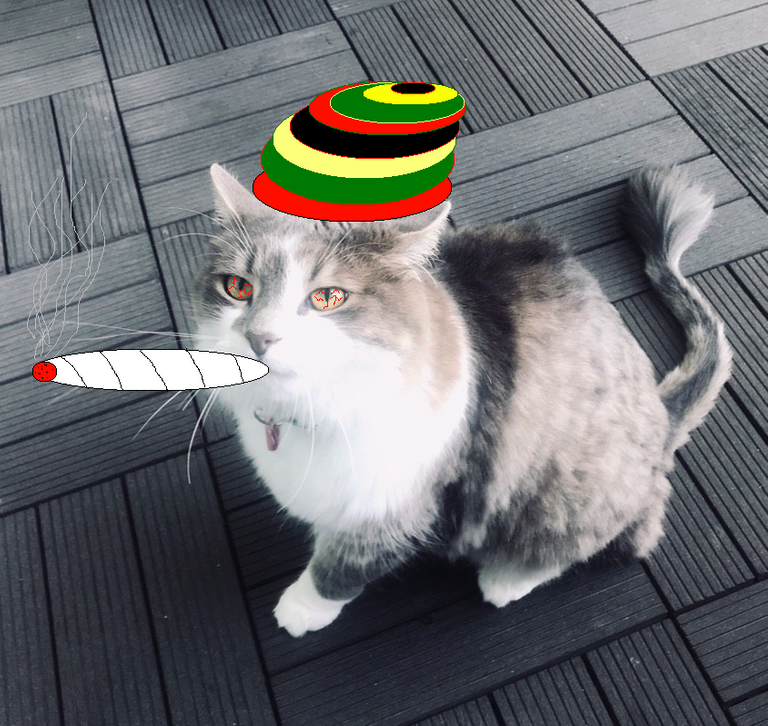 Hopefully, this can help reduce tag abuse as you can tag your sub-tribe/community instead of JAHM, or you can put a picture of just a cat in RastaCats (or your community) and still have it remotely relate to the Caribbean but not necessarily JAHM as it has nothing to do with the token. You also don't have to tag reggae, unless there is a reggae song or the post is about reggae. You get the point. Use your community tag while posting in ReggaeSteem and you can still get JAHM rewards!
PS. Another way to get a free tag is to join our DrugWars Gang "Jamaicans" https://drugwars.io/gangs/gang/jamaicans and swear your loyalty if you still want to join our ReggaeSteem gang (top 1000/ active players only) but don't need a tag, we will give you irie upvotes 😸
---
Posted via ReggaeSteem | Reggae Culture Rewarded