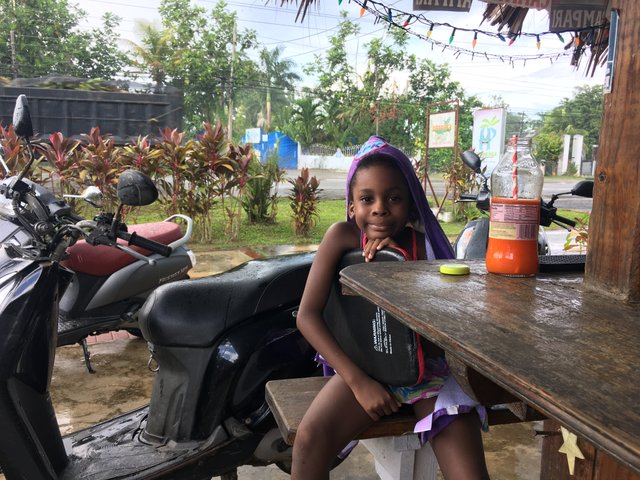 This afternoon Shari convinced me to ride the scooter (moped) up the beach to her swim practice. No problem, sounds like fun 😏
I dropped her off at practice then took the bike for a beach 🏍💨 run. Bad idea. It died on me waiting for the gate to raise at Couples Swept Away when I got back.
One of the most beautiful properties in Negril, and here I am sweating my balls off trying to kick start a scooter at the gate 🤪... staff walking by and I'm all like "Hi ladies,,, everything's fine" 🔥🙂🔥
I spent the next hour trying to start it back up, eventually it came alive again. It just needs a tune-up 😅
Got back to the pool just in time to catch this pic. That's @shari.porter in the red swim cap, just off center in the distance.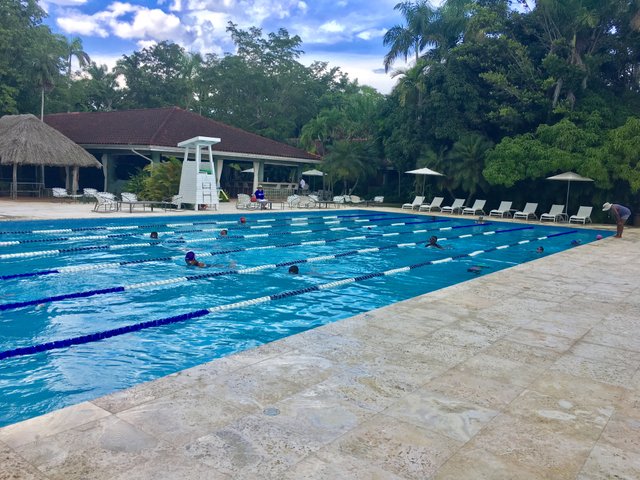 Then on the way back we got caught in the rain and had to pull over under a shack for a few mins. (Title pic). Another bad idea. I'm actually writing this while we wait it out and the rain just keeps getting harder.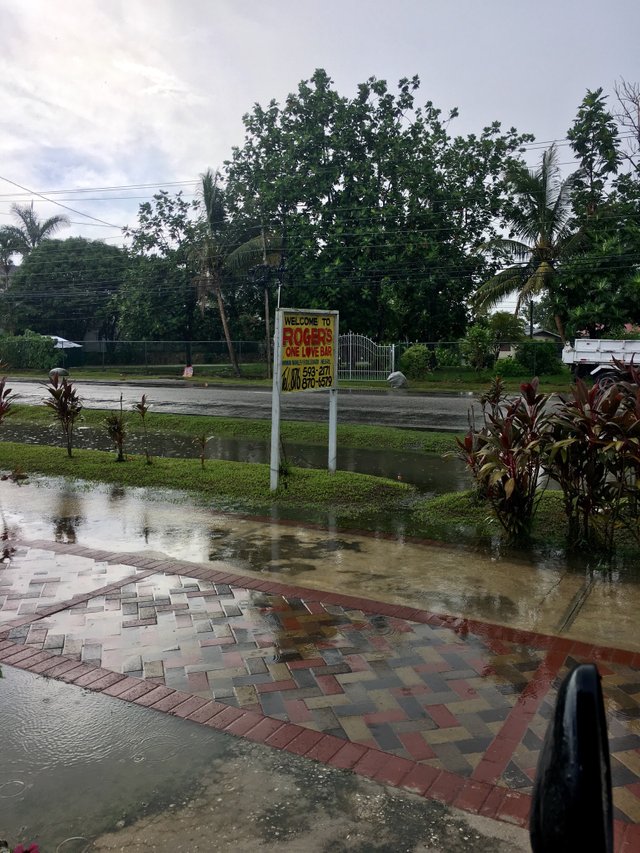 "They're sun showers, should be over in a few minutes"— yeah, right 🙄💭
The rum-shack is called Roger's One Love Bar on Negril's beach road (Norman Manley Blvd). The first time I've stopped here but judging by the international license plates: It's another of many great places to kill some time. 🍻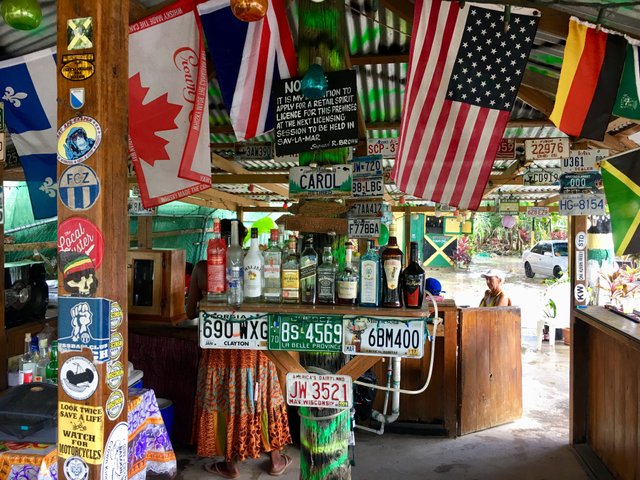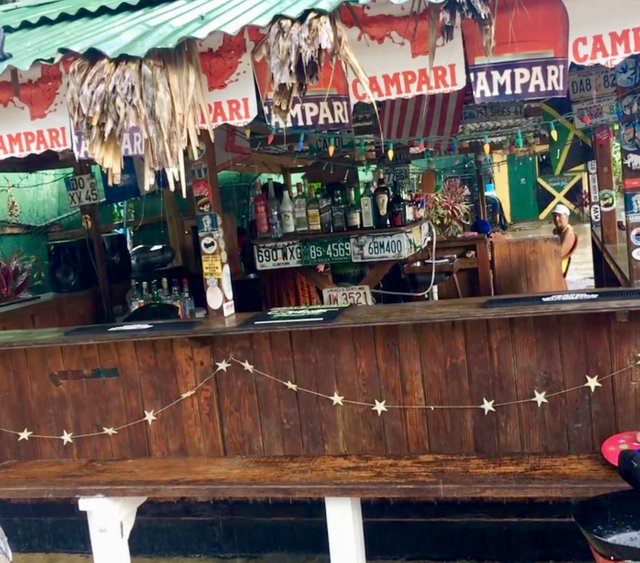 Even rainy days can be fun in Jamaica 😅
Thanks for reading. Bless!
---
Posted via ReggaeSteem | Reggae Culture Rewarded