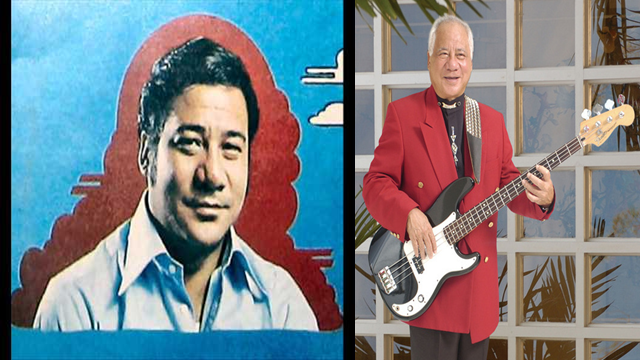 Good evening friends today I want to talk about the founder of Carnival in Jamaica.
Byron Lee, is responsible for carrying out the cultural tradition of carnival in Jamaica.
This was a Jamaican musician, record producer and entrepreneur ..
Lee was born on June 27, 1935, this versatile musician played various musical genres such as: Ska, rocksteady, reggae, calypso, soca
This artist could say that he is Jamaican Chinese since his parents were of Jamaican Chinese nationality.
In 1950, together with his friend Carl formed his musical band called the Dragonaires, they played Mento the band was becoming famous from 1956 and became one of the most important ska bands in Jamaica. then other musical rhythms were integrated like the calypso, Soca .
Lee completely transformed the sound of Jamaican music,
He and his band, The Dragonaires, appear in the first James Bond film, Dr. No, set in Kingston, Jamaica and the surrounding area in 1962.
This artist recorded the Caribbean created a very gifted studio in which records were distributed attracting singers like Rolling Stones to this place.
In 1990, Lee inaugurated the carnival in Jamaica specifically in Kingston capital of the island.
He had performed with the Dragonaires in carnivals throughout the Caribbean since the mid-1970s.
Most Jamaicans did not believe in their project.
Lee suffered from bladder cancer dying in Kingston on November 4, 2008, at the age of 73.


Here I share Caribbean music of this artist performed by Lee and his band Dragonaires ..
Byron Lee & The Dragonaires - Classic Soca Medley

The Jamaican band Byron Lee and The Dragonaries played a vital role in the popularization of Caribbean music worldwide.
BYRON LEE AND THE DRAGONAIRES - TINEY WINEY

After the death of Byron Lee in 2008, the band changed its name to Byron Lee's Dragonaires and finally to The Dragonaires. In 2010. until next time dear friends God bless you ..

Bibliographic reference:
http://jamaica-gleaner.com/article/entertainment/20180415/music-diaries-byron-lee-and-jamaica-carnival-death-dynasty
---
Posted via ReggaeSteem | Reggae Culture Rewarded