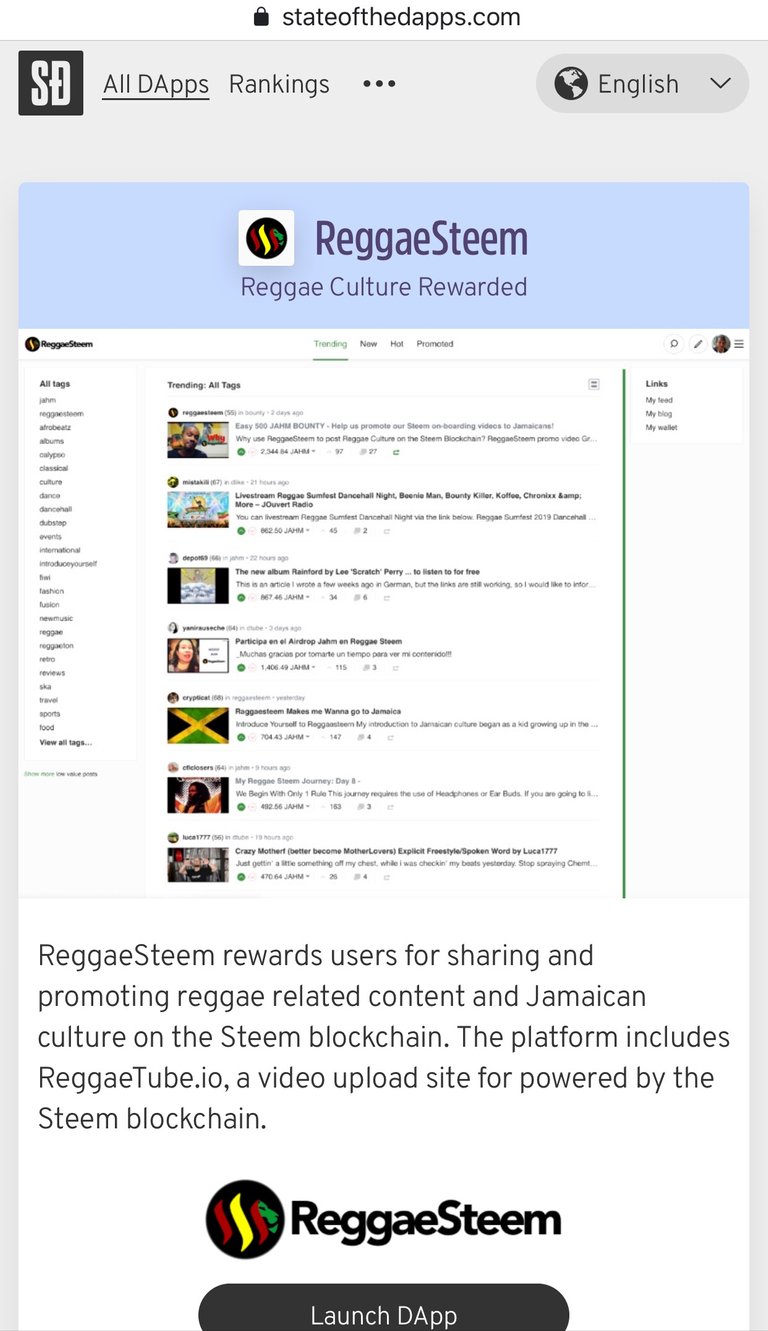 While browsing through DApp promo packages on popular DApp listing sites, I noticed a few changes/updates are needed on the @ReggaaeSteem StateOfTheDApps listing. Nothing major, mainly grammar in the description— likely written in the zone during a late-summer coffee fueled sprint.
The changes are pending, but I have a really busy day ahead and just couldn't wait to remind the community:
Please Vote for ReggaeSteem on StateOfTheDApps here:
https://stateofthedapps.com/dapps/reggaesteem
Also, if you haven't done so already, please vote for ReggaeSteem on DApp.com here:
https://dapp.com/dapp/reggaesteem
....along with other Steem DApps as it benefits us all 🙂
BOUNTY: Rate ReggaeSteem on StateOfTheDApps, leave a comment and take a screenshot. Post the screenshot below for a ~50 JAHM upvote!
Posted using Partiko iOS