There's a soft place in my heart for all cats, not just Elle. On our recent Jamaican Vacation I brought some quality cat food to feed the local felines. The cats down there look very hungry and will eat almost anything, unlike this picky Crypticat, who is spoiled rotten.
Above is a meme quality picture of Elle about to take a bath, her face says it all. Protip: clip your cat's claws before giving it a bath! We always bathe her after she spends time at the cat sitters house.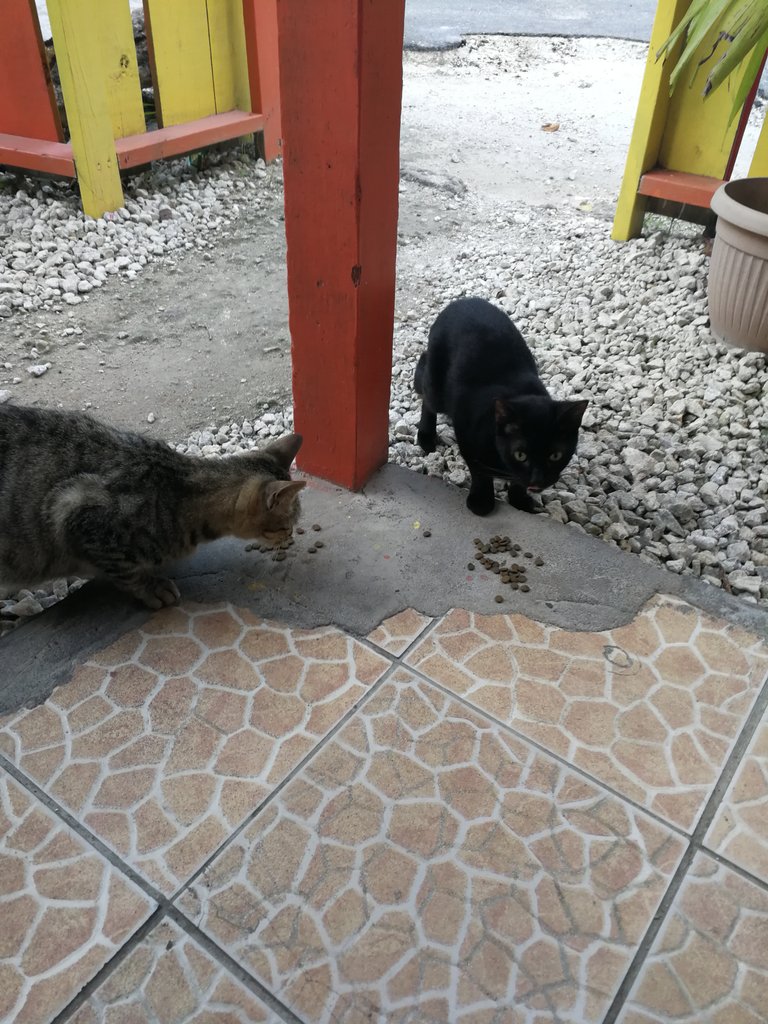 These two cats were found at Orinthia's Restaurant and Bar, where we ate some of the best-fried chicken ever. The cats were after the chicken but luckily I came prepared. The one on the left was very pregnant. hopefully, they spay more cats in Negril.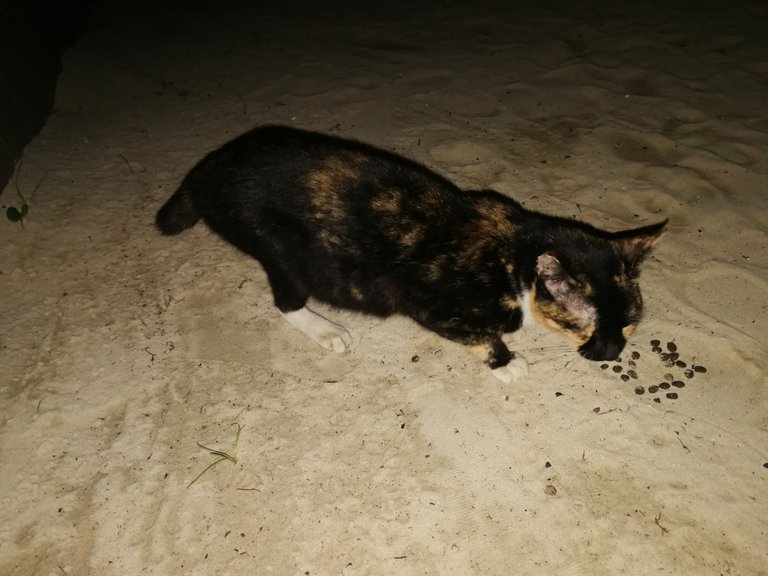 Above was a resident cat of the Coco La Palm resort region. This poor fella was missing his tail, he also had very interesting markings on his face and looked unique.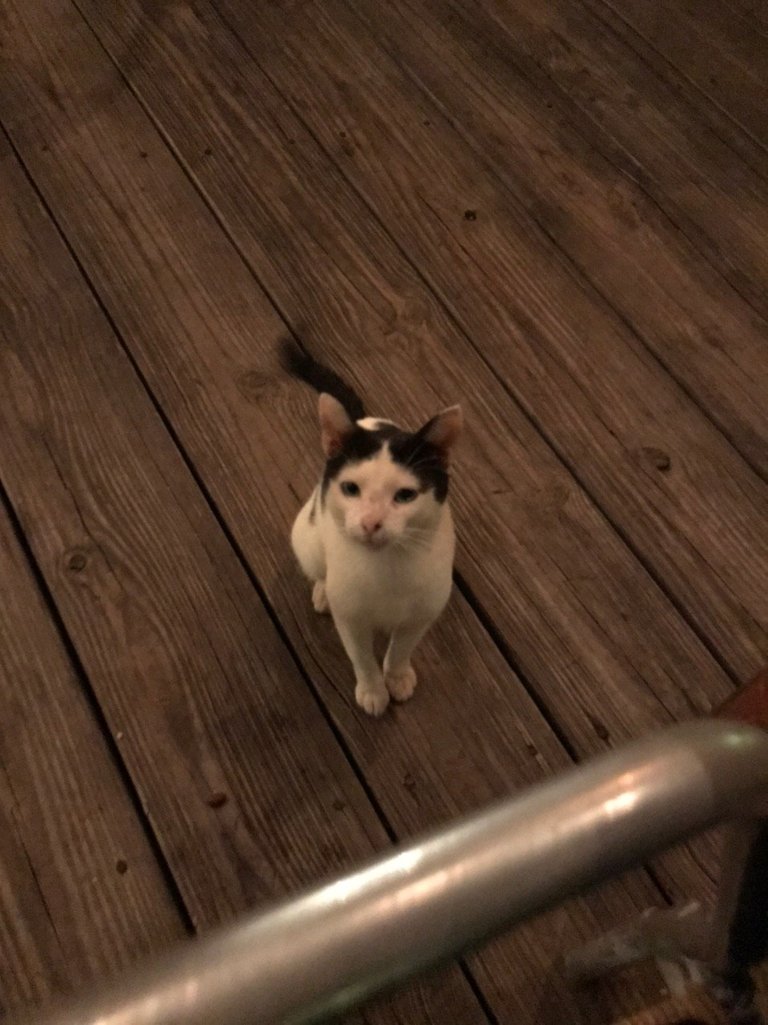 This cat did quite well at the upscale Rockhouse Restaurant she had a great appetite and the guests were quite happy to share shrimp tails and other little bits of food. I loved the hotel and restaurant but when the waitress was rude to the cat and kicking it away, she lost a good chunk of her tip- Crypticat cares.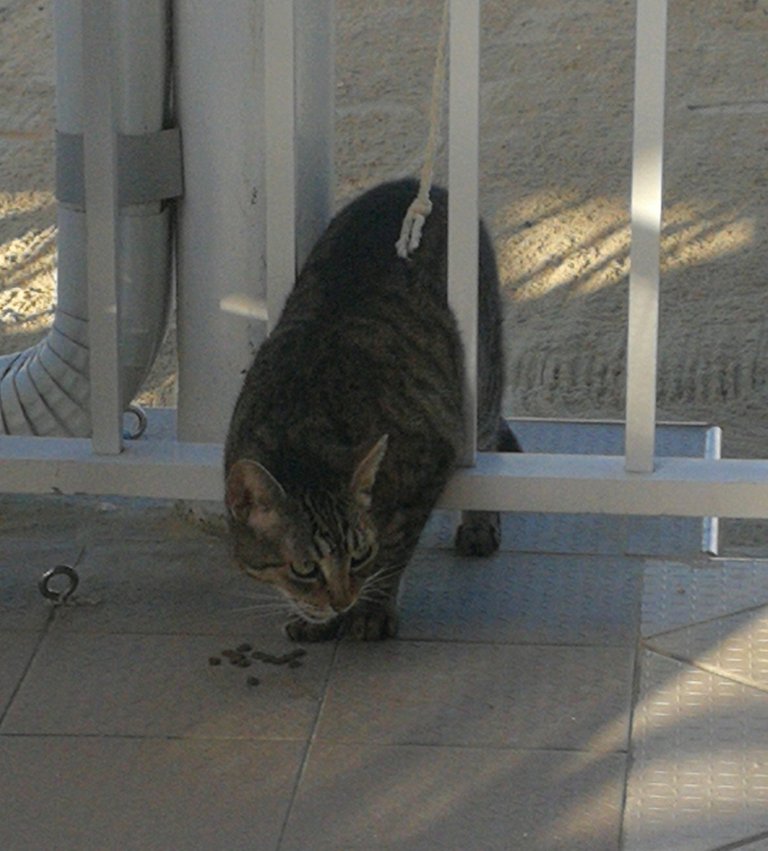 Here's one opportunistic beach Raggaemuffin of a cat, he definitely doesn't look too hungry. The signs on the restaurant patio said "please don't feed the cats" but everyone deserves to have a good time down in Jamaica including our furry friends.
We saw lots of other cats around but they were either skittish, too well fed or we didn't have the cat food with us. All in all, there is definitely a healthy population of cats in Negril.
Have an IRIE Caturday everyone!
---
Posted via ReggaeSteem | Reggae Culture Rewarded