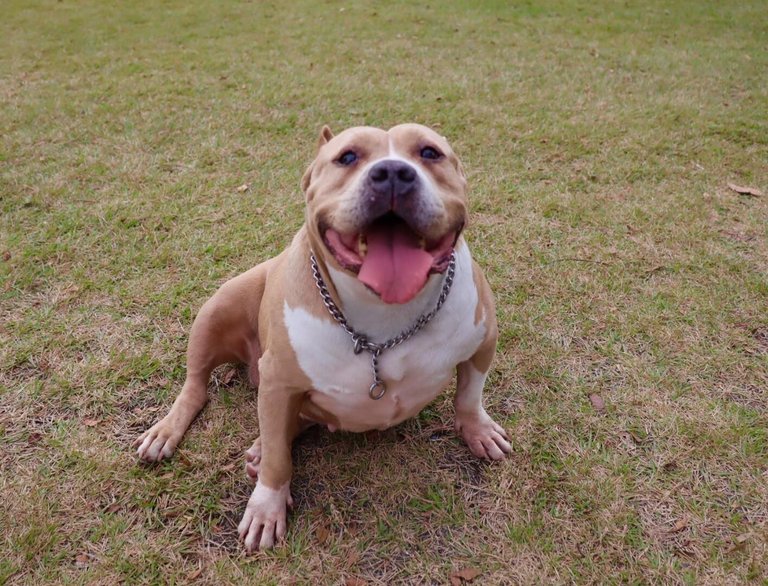 Pit bulls aren't that common in Japan, so when I saw this beauty I had to take a couple snaps.
Many people believe Pits are the most dangerous dogs on earth when in fact they are the biggest babies. Like any being on this planet, they are shaped by their environment.
The kid basically photo bombed the pic. He doesn't know the Bull at all.
The name of this Pit is Elly, I saw her walking with her owner, a guy from Brazil. Yup, Brazilians probably own 99% of the Pits in Japan. He was more than happy to let me snap a few shots. He even asked for my Instagram so he could see and get the pics ( though I didn't plan to post them their, didn't have time to explain steem to him).
In Jamaica, Pitbulls are the most sort after dogs. For years I've had a couple of them at my parents home. My younger brother takes care of them and we even had a little business out of it selling pups. I remember in UNI I got a call from Elephant man.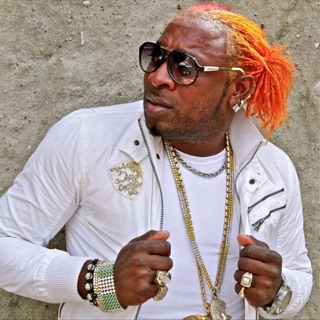 Apple Music
"Yo, ah Elle, you know me wah one dem Bull deh, but me a guh want a discount."
Why do the well off always want discounts? 🤷🏾‍♂️ (Yeah, I gave him a Bull at a discount rate.) While I was at Uni in a lecture, Elephant man and his crew went by my house to pick out his puppy, my young bro took care of the transaction.
The importance of dogs in Jamaican culture
Dogs are an important part of most Jamaican households as they are guardians, looking out for any intruders. They ring the alarm with their barks and usually attack anything that comes within the zone they protect. ( Well my dogs do). They are also good companions, that many treat as part of the family. Cats are the same, but while dogs are their to protect physically, the cats severe a more spiritual role as many believe they chase away evil spirits...as well as mice and lizards.
What I love about Pitt bulls is the fact that they are feared, they have a monstrous look, they are extremely loyal and their lock jaw feature. Once people realize you have Pitts at your house, they stay away....the only bad part is sometimes your friends may stay away too LOL.
The term Dawg
Dawg is a term used in Jamaica to refer to a close bredrin that is loyal, and wont back down when sh%#t goes down. Just like the dog in the yard, they look out for and protect you at any sign of danger. If you trouble one, you trouble all. And that leads me into the song those pics remind me of. "After All by Alkaline". This just about sums up the point of the term Dawg.
Me have couple dawg me know woulda dead fi me
'Detta say love, 'detta say loyalty
Before you fuck with the family, just try 'memba me
(Me nah sell out, me cyan sell out)
Haffi protect the dawg dem, 'memba anuh nuff of we
The money, the fame, no mean nothing to me
If you a pree one a mi bredda dem, you haffi pree me
O-o-oh!
Note: This was a very contrivertial video when it came out. I think Alkaline actually started this cinematic gangster musci video trend in Dancehall. This video had the police talking.
Alkaline - After All- Official Music Video

"APART is a simple concept we came up with to use a pic (any pic) and relate it to a Reggae tune. Music is life and our experiences bring out memories & the melodies."
---
Posted via ReggaeSteem | Reggae Culture Rewarded